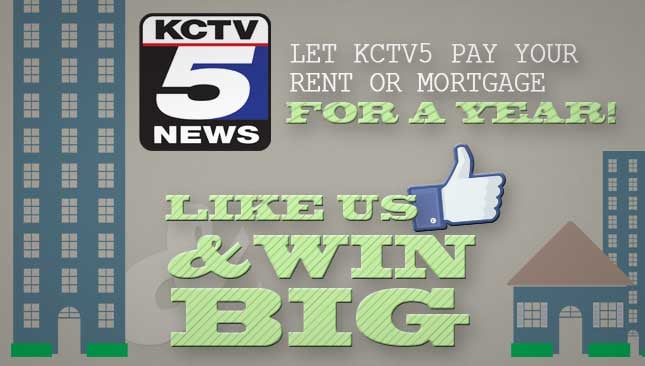 FAIRWAY, KS (KCTV) -
The contest ended Sept. 13. Click here to read about the winning family.

KCTV5 wants to pay your rent or mortgage for the next year.
We like you and we want you to like us. So go to www.facebook.com/kctv5 and LIKE our Facebook page. Click on "contests" to enter or use the link below.

On Friday during KCTV5 News at 10 p.m., we will draw one winning entry. KCTV5 will pay your mortgage or rent payments for the next 12 months. There is a monthly limit of up to $1,600 a month for a maximum of $19,200.
Those who live in certain counties in Kansas and Missouri are eligible to enter. You must be 21 years old.
You may enter at least once per day. You can gain five additional entries by referring your friends and family.
To enter and see the official rules, click here or go to http://www.kctv5.com/category/243257/contests
Copyright 2013 KCTV (Meredith Corp.) All rights reserved.