Parents sue Madison schools over plan to arm teachers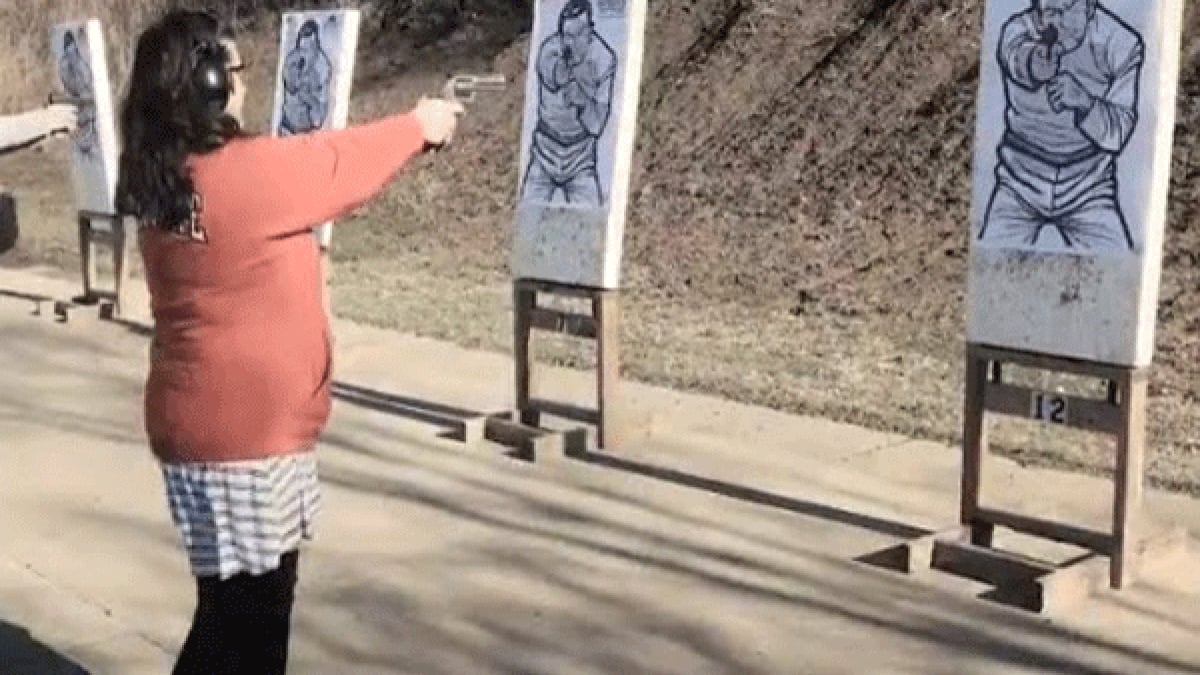 Updated: Sep. 13, 2018 at 1:49 PM EDT
CINCINNATI, OH (FOX19) - A group of parents sued a southwest Ohio school board this week to try to halt it from arming teachers and other staff members.
The suit alleges Madison Local Schools recently passed policy violates Ohio law because it doesn't ensure school employees will have hundreds of hours of training required by law before the are permitting to take guns into classrooms.
The plaintiffs are Erin Gabbard, Aimee Robson, Dallas Robson, Benjamin Tobey and Benjamin Adams, on behalf of themselves and their children.
They are represented by Gupta Wessler LLC of Columbus, Ohio and Everytown for Gun Safety Support Fund.
"Like all parents, they share the urgent desire to make Madison schools as safe as possible, and the protect the children from harm," reads the suit, filed Wednesday in Butler County Common Pleas Court.
"However, a recent decision by the District's Board of Education undermines the safety of their children because it allows teachers, staff and other employees of the District to carry arms all day, every day at school, within the minimum training required by Ohio Law. It is that training requirement that is at the heart of this lawsuit. And it is that lack of training that makes the parents bringing this lawsuit deeply concerned about the safety and well-being of their children when they drop them off at school or put them on the bus each day."
Ohio law permits school boards to decide whether to allow teachers and other staff to go armed into school buildings.
But, the suit notes, Ohio law does not leave that discretion unbounded. Ohio law requires a school employee that goes 'armed while on duty' to have first completed a 'basic peace officer training' program or have 20 years experience serving as a peace officer. That training is over 700 hours. And that makes sense: if employees are going to be carrying firearms in close proximity to children at school, the Ohio Legislature has mandated that they be well-trained."
Butler County Sheriff Richard Jones disagrees with the lawsuit and is in favor of arming teachers.
"It doesn't stop those weapons from coming into the school. You got to stop them and when they start shooting, you got to be able to stop the shooting and if you don't have armed personnel it's not going to happen." said Jones.
Those opposed to arming teachers say the security programs put in place after the 2016 shooting are enough without adding more guns to the mix.
"There's not been any (edit) gun incidents at our school since that time. So it's our opinion, a lot of us in the community, that the two school resource officers have proven to be adequate to deal with the situation," said Bill Ison who's grandson attends Madison High School.
The school district has not responded for comment.
When the Madison Local School Board unanimously passed the measure allowing teachers and other staff to carry guns on campus in April, they said in a statement that school staff's ability to be prepared and equipped to defend and protect students "is essential in creating and preserving a proper learning environment."
They must receive written permission first from the superintendent and "must be permitted under Ohio law to carry a concealed handgun and must undergo response to active shooter training and re-certify each year prior to being authorized to convey and/or possess deadly weapons" in the school safety zone, the ordinance states.
The issue is a highly-sensitive one nationally and locally, and particularly in Madison Local Schools.
That's where a student opened fire two years ago, shooting two classmates at Madison's Junior/Senior High School.
The parents who are suing now, the suit states, "know that safeguarding students from such tragic situations is of utmost importance as several of their children were present at the school that day. And they know that the Board, administrators, teachers, parents and community members alike are trying to figure out the best ways to enhance school safety.
"But," the suit continues," it is the very serious possible repercussions of bringing firearms onto school grounds that make it so important that any resolution to arm staff must be done in accordance with the law, with thorough and researched policies, and with full transparency to the parents who send their children to school every day."
Copyright 2018 WXIX. All rights reserved.