Deters wants to investigate MSD: 'We are no longer holding back'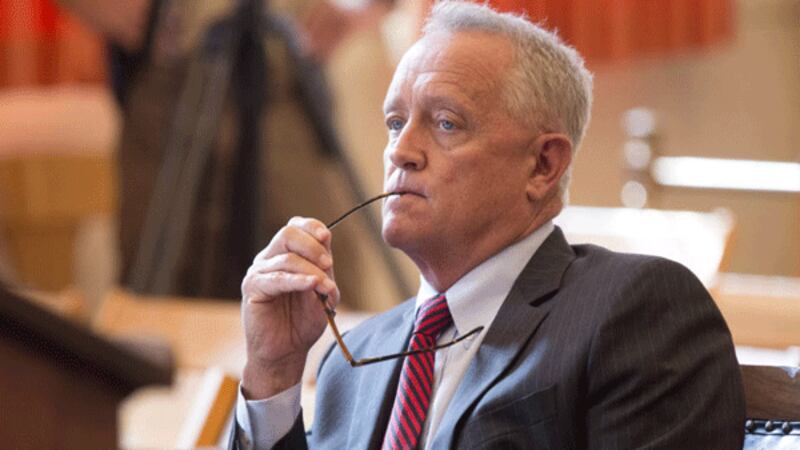 Updated: Sep. 15, 2018 at 5:50 AM EDT
CINCINNATI, OH (FOX19) -Hamilton County Prosecutor Joe Deters wants to investigate Cincinnati's Metropolitan Sewer District following the release of a state audit Friday that found the agency made nearly $800,000 in improper payments and used public funds to make illegal purchases.
"We are no longer holding back and we are going to use every asset we have, including a grand jury," Deters told FOX19 NOW Friday night.
The prosecutor's office has two options: Taking civil action to recover money State Auditor Dave Yost said was misspent or pursuing a criminal investigation.
The audit examined MSD between 2009 and 2015 and found public dollars were misused, collect paychecks were collected for work that was not done and expenses were padded.
In fact, the misspending so widespread, MSD may have unnecessarily paid millions more to contractors, the audit notes.
Yost is calling for repayment of $779,164 from seven companies and four government agencies including the city of Cincinnati and Hamilton County.
As of Tuesday, $182,476 has been paid back, he said.
"Financial oversight and strong controls were lacking at Cincinnati's sewer district," Yost said Friday. "Those at the helm showed little regard for ratepayers."
In an interview earlier this week with FOX19 NOW, Yost said he was referring the audit's findings for recovery to the prosecutor's office and Ohio Attorney General's Office.
"After completing our audit work, we determined there were instances where District personnel used public funds to make illegal purchases and failed to follow internal procedures," the audit states.
The prosecutor's office has 120 days to decide whether to proceed to recover the money via criminal or civil action, according to the AG office.
If the prosecutor's office does not get involved, the AG office can seek to recover the money through civil action, a spokesman for the AG's office said Friday.
Federal authorities also have been investigating "past MSD procurement practices," City Solicitor Paula Boggs Muething wrote in a Jan. 25, 2017 memo to then-City Councilman Charlie Winburn's lawyer, John Williams.
The status of that investigation was not clear Friday.
The Cincinnati office of the FBI and U.S. Attorney's Office for Southern District of Ohio have never confirmed they are investigating MSD and could not be immediately reached for comment.
MSD, which provides service to more than 800,000 customers, has been troubled for years as sewer rates exploded to cover the cost of a reconstruction program.
City officials run the agency, and county commissioners oversee its budget. Leaders in the two government entities long have tangled over how to run it.
An agreement for Cincinnati and Hamilton County to share responsibility for MSD ends this year amid a court dispute over how to resolve their differences.
Cincinnati could create its own sewer district as the county tries to keep the current system intact.
Copyright 2018 WXIX. All rights reserved.