Guitar exhibit opens Friday at Cincinnati Museum Center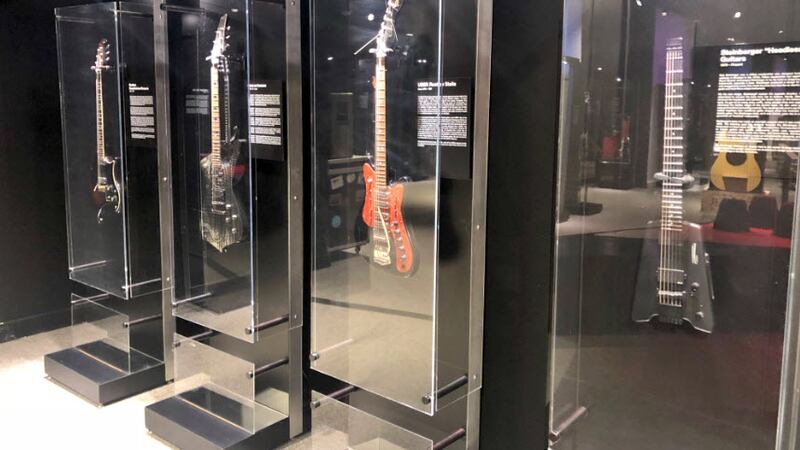 Updated: Sep. 20, 2018 at 6:40 AM EDT
CINCINNATI, OH (FOX19) - "Guitar: the instrument that rocked the world" opens Friday at the Cincinnati Museum Center, making it the final exhibit to open ahead of the reopening of the building.
Union Terminal has been undergoing a full restoration, set to be complete in November.
In the meantime, visit the new exhibit to see 100 artifacts and more than 60 instruments.
Learn about the 5,000 year history and evolution of the guitar around the world.
The exhibit also features video performances, x-ray images of guitars to show you the inner workings and pictures of iconic guitars in action.
Visitors will also get to play several guitars, including the largest one in the world, measuring at 43 feet long.
The exhibit runs Friday through Jan. 6, 2019.
Copyright 2018 WXIX. All rights reserved.