Fire destroys Skyline Chili in Fairfield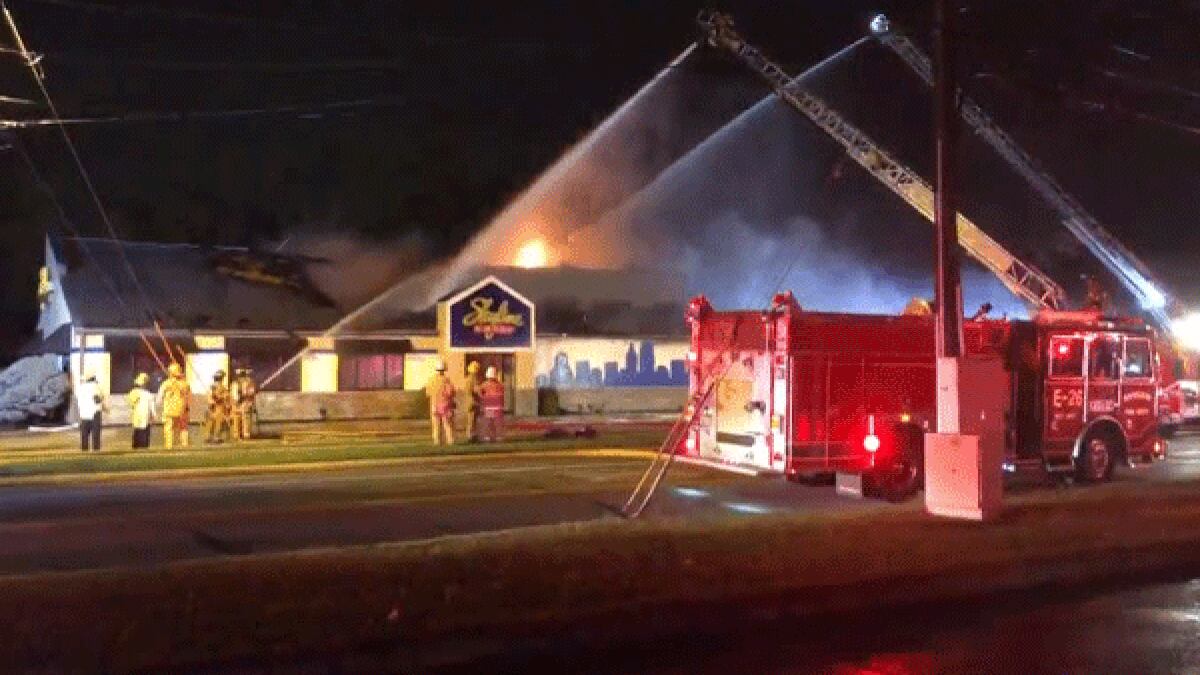 Published: Sep. 26, 2018 at 1:33 PM EDT
FAIRFIELD, OH (FOX19) - A large, 2-alarm fire destroyed Skyline Chili in Fairfield early Wednesday.
A police officer saw flames shooting through the roof at the restaurant on Hicks Boulevard off Ohio 4 and reported it just before 2:30 a.m., said Fairfield Deputy Fire Chief Tom Wagner.
The roof was collapsed when fire crews arrived from Fairfield and Hamilton, forcing them to battle the blaze outside the building, he said.
The cause of the fire remains under investigation.
A damage estimate was not immediately available.
No injuries were reported.
In a tweet, Skyline Chili corporate officials pledged to help the location's owners develop a plan to rebuild the restaurant.
Copyright 2018 WXIX. All rights reserved.