Fountain at Union Terminal back on Thursday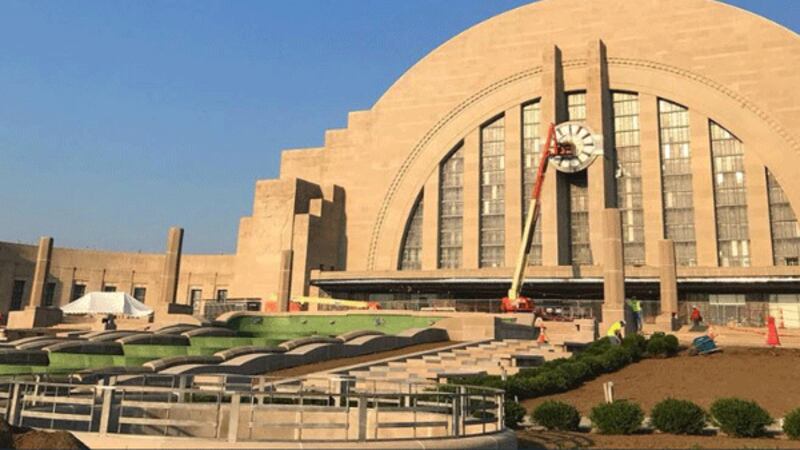 Updated: Sep. 27, 2018 at 6:12 AM EDT
CINCINNATI, OH (FOX19) The fountain at the entrance of Union Terminal will begin spraying water Thursday.
The geyser will be turned on and water will begin cascading down the levels of the fountain at 10 a.m.
"The fountain is one of the most prominent features of the entire site, we know people will be excited to see it come back," said Cody Hefner, Director of Communications of the Cincinnati Museum Center. "It's just another reminder that we are just weeks away from the finish line of the first restoration of Union Terminal's 85-year history."
According to museum center staff, work completed over the past 18 months included waterproofing underneath the fountain because the belly of the fountain is directly above the Duke Energy Children's Museum.
Fifty-six truckloads of concrete were brought in to rebuild the fountain.
It will look similar to how you remember it, but it is now sparkling clean.
The pumping system also was updated to be more efficient.
The geyser will now rise and fall depending on the wind to avoid water spraying out of the fountain.
Sensors also have been installed around the fountain to prevent spillage.
The restoration of Union Terminal is scheduled to be complete in late October.
Doors will open to the public Nov. 17.
Copyright 2018 WXIX. All rights reserved.