Walaka racing toward Papahanaumokuakea Marine National Monument, still a Cat 4 hurricane
The cyclone poses no threat to the main Hawaiian Islands.
Published: Oct. 3, 2018 at 11:11 AM EDT
HONOLULU (HawaiiNewsNow) - Hurricane Walaka is still a dangerous Category 4 storm as it races toward the Papahanaumokua Marine National Monument in the Northwest Hawaiian Islands.
The Central Pacific Hurricane Center said at 5 a.m. Wednesday that Walaka was packing maximum sustained winds near 140 miles per hour with higher gusts.
Forecasters said the hurricane is moving to the north-northeast at 17 miles per hour. It was already 200 miles north of Johnston Island, where a hurricane warning was discontinued Wednesday morning.
Four U.S. scientists were evacuated from the wildlife refuge and former U.S. military base.
Walaka is still a massive storm. Hurricane force winds extend 45 miles from the center, while tropical storm force winds extend outward up to 205 miles.
While Hurricane Walaka is not expected to have a direct impact on Hawaii weather, forecast models show a rain band trailing from the cyclone late in the week that could come close to Kauai.
There's also a chance that it will draw more tropical moisture from the south.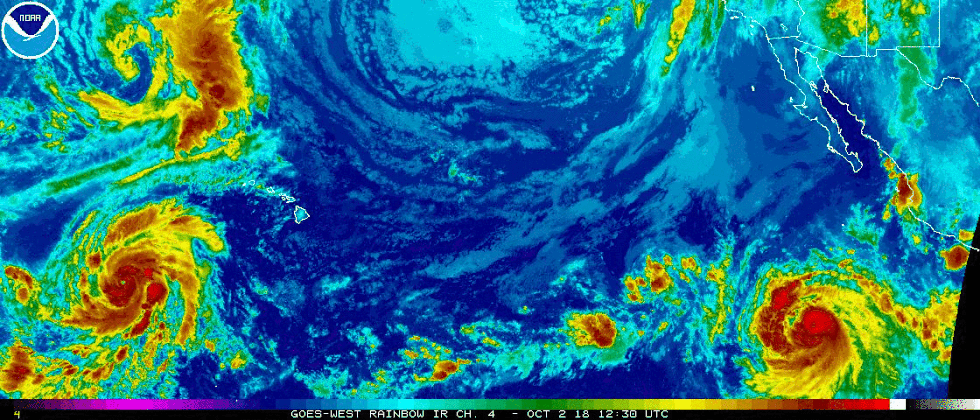 This story will be updated.
Copyright 2018 Hawaii News Now. All rights reserved.