Kyle Plush independent investigation results out Nov. 15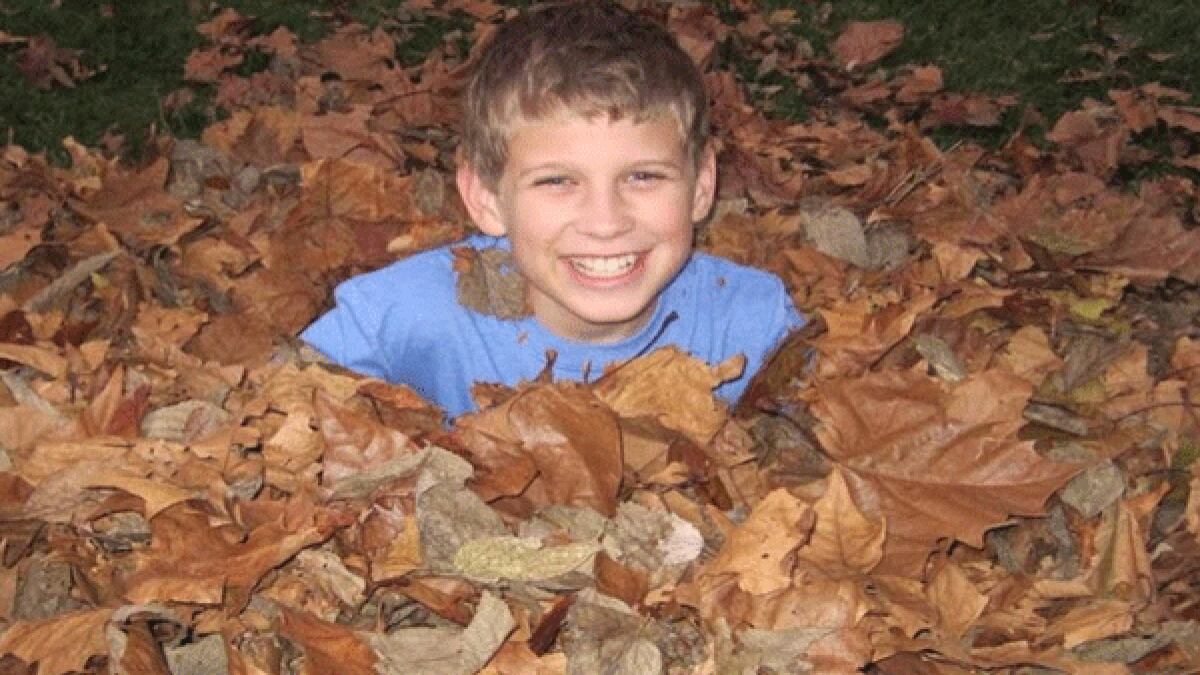 Updated: Oct. 4, 2018 at 12:22 PM EDT
CINCINNATI, OH (FOX19) - The findings of the two independent investigations into how Cincinnati police and 911 call takers responded to Kyle Plush's 911 calls will be out in November.
Cincinnati Vice Mayor Chris Smitherman said the results will be presented to city council's law and public safety committee at a special Nov. 15 meeting.
Smitherman is chairman of the committee. The meeting is scheduled to begin at 10 a.m.
Kyle, 16, died April 10 when he suffocated inside his minivan in a parking lot at Seven Hills School in Madisonville despite twice calling Cincinnati's 911 center for help.
"It's important for the city to know what happened so it does not happen to anyone else," Smitherman said. "The goal is to turn over every rock to get to the truth and fix all processes."
Hamilton County Prosecutor Joe Deters also is conducting a separate probe into Kyle's death.
It's not clear when that will wrap up. Council's presentation will not include Deters at this point, though it could, Smitherman said.
City Council promptly took action following Kyle's death and pledged sweeping changes to emergency response procedures.
They approved $454,000 to increase 911 staff and to improve technology at the 911 center as part of a 12-month action plan.
They took oversight of the 911 center away from the Cincinnati Police Department and returned it to civilian control.
The city also launched a new system called Smart911 designed to make it easier for first responders to find 911 callers in an emergency.
Once people register for it, their emergency information will automatically be displayed to call takers when they dial 911.
City launches 'Smart 911' to provide critical info to first responders
As part of those reforms, city council also hired two firms to conduct independent investigations at an estimated cost of $186,000.
Mission Critical Partners LLC is analyzing how dispatchers responded to two phone calls Kyle made from the van, pleading for help after he became trapped by the rear, third-row seat.
They also will do a comprehensive analysis of the city's Emergency Communications Center (ECC) and look at staffing, organizational structure, leadership, and technology.
That portion is expected to cost no more than $98,200, city officials said.
21st Century Policing LLC is focusing on the Cincinnati Police Department's actions that day and will review the department's current policies, procedures, and training to identify deficiencies.
That will cost $87,500.
The city sought independent probes after they were left with more questions and answers when, back in May, Cincinnati Police Chief Eliot Isaac presented the results of the agency's investigation into Kyle's death and response by police officers and 911 call takers.
Both the Plush family and council expressed frustration with the report, which concluded:
911 operators didn't share critical information with police officers who responded to Kyle's call from the parking lot of Seven Hills School in Madisonville, but it was determined the operators followed proper procedures.

The officers acted appropriately when they did not get out of their car to search for Kyle. "I'm heartbroken. I've never seen a tragic accident occur like this in my 30 years on this job," Chief Isaac told council May 14. "I believe the officers had the fullest intent but they received limited information."

Though several technical problems were found with the 911 and police dispatch system, ultimately it was concluded the systems did not fail and did not significantly interfere with emergency response.
You can listen to the 911 calls here
The chief told City Council in May there were failures and they had to do better but, when repeatedly pressed to detail those failures, he defended the police and 911 call takers.
Chief Isaac said nobody is to blame for what happened. His agency's report concluded they acted appropriately.
So did Kyle, Councilwoman Amy Murray pointed out at the time.
"Kyle did everything he should have done, everything a mom, a dad would tell their child to do," she said in May. ″And he was failed horribly."
Mayor John Cranley criticized the call takers who took Kyle's two 911 calls and the police officers who responded to the school to search for him.
"It's wrong; Call, dispatchers and officers all wrong. Let's not sugarcoat this," Cranley said in May. "It doesn't mean people got up that day meaning to do something wrong. We have to create a culture of continuous improvement."
Two weeks after the chief presented the police department's findings, council met again for more answers.
Acting City Manager Patrick Duhaney revealed a key point in the death investigation: 911 dispatchers had the approximate longitude and latitude coordinates within 5 to 10 feet of Kyle's van, but that information was not given to the police officers who were trying to find him.
Officers were given the approximate mapping location through an address, but the parking lot at Seven Hills School was crowded at dismissal time and did not indicate an emergency situation, Duhaney said.
He also revealed:
Video doesn't show anyone entering the parking lot where Kyle's body was eventually found inside the van about five hours later, when his father went to the school lot and discovered his son

There is no standard protocol for police to get out of the car when searching for someone stuck in a vehicle. The expectation is they will leave the car and look.

The 911 system had "connectivity" issues on April 10. If those hadn't occurred, the second 911 dispatcher would have known all the information the first dispatcher heard. But dispatcher Amber Smith's computer assisted dispatch system, or CAD, "froze."

She submitted a ticket documenting tech trouble within 15 minutes of receiving the call

All 911 tech equipment is undergoing checks to make sure it works.

IT staff is there to help when system fails via regular business hours during the week and on call after hours and weekends

Dispatchers will now be required to re-listen to calls from the same number and check the volume on their system

The second 911 caller used a system called TTY when she thought the caller (Kyle) was hearing impaired

If the first 911 caller had turned up her volume she might have heard Kyle's screams for help and pounding and conveyed that to the police officers on scene
Kyle's family supports the independent investigations. They have said they still are searching for answers and won't stop seeking those in an effort to spare other families that pain.
They also have established a foundation in their son's memory.
"Kyle Plush Answer The Call Foundation" calls for improved 911 systems in Cincinnati and nationally.
Kyle Plush family calls for 911 reform
Copyright 2018 WXIX. All rights reserved.