Shayna Hubers sentenced to life in prison
Hubers shot and killed Ryan Poston in Oct. 2012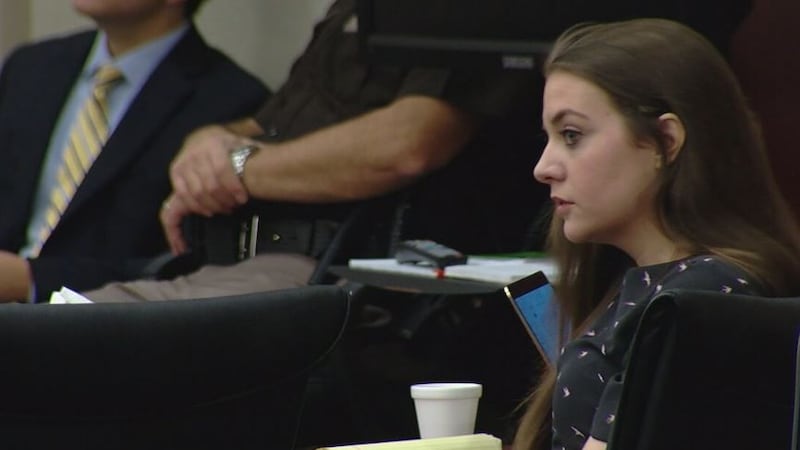 Updated: Oct. 18, 2018 at 7:46 PM EDT
CINCINNATI, OH (FOX19) - Shayna Hubers was sentenced to life in prison Thursday for the shooting death of Ryan Poston in October 2012.
Hubers showed little emotion as the judge told her she'd been sentenced to life in prison, though it came after a long and emotional day in court. A request from Hubers' attorneys for a mistrial was denied earlier in the day. Additionally, there was a snag involving the pre-sentencing investigation.
"I pray he's safe in heaven and we'll meet again one day," said the victim's father, Jay Poston.
Jay Poston did not leave the stand without speaking directly to Hubers' mother.
"How dare you equate your loss to mine?" he said. "I sat here for six years."
In the end, the judge handed down Hubers' fate, saying he accepted the juror's recommendation.
EDITOR'S NOTE: Tricia Macke sat down with Jay Poston this week. Part One of that interview is atop this story. Part Two can be found below.
Hubers had been convicted of murder for shooting Ryan Poston, her boyfriend at the time of the incident.
Hubers claims Poston assaulted her and that is why she felt the need to defend herself. She said she shot Poston six times because she didn't want to see him die and wanted to put him out of his misery.
In August, a jury found Hubers guilty in a retrial and recommended life in prison.
PREVIOUS | 'Yet we do not feel joy': Victim's family releases statement after guilty Hubers verdict
"This is justice," Commonwealth Attorney Michelle Snodgrass said.
Snodgrass says Hubers will get credit for time served and will be up for parole after 20 years.
Copyright 2018 WXIX. All rights reserved.