Judge to 'Gang of Five': Turn secret text messages over by Nov. 2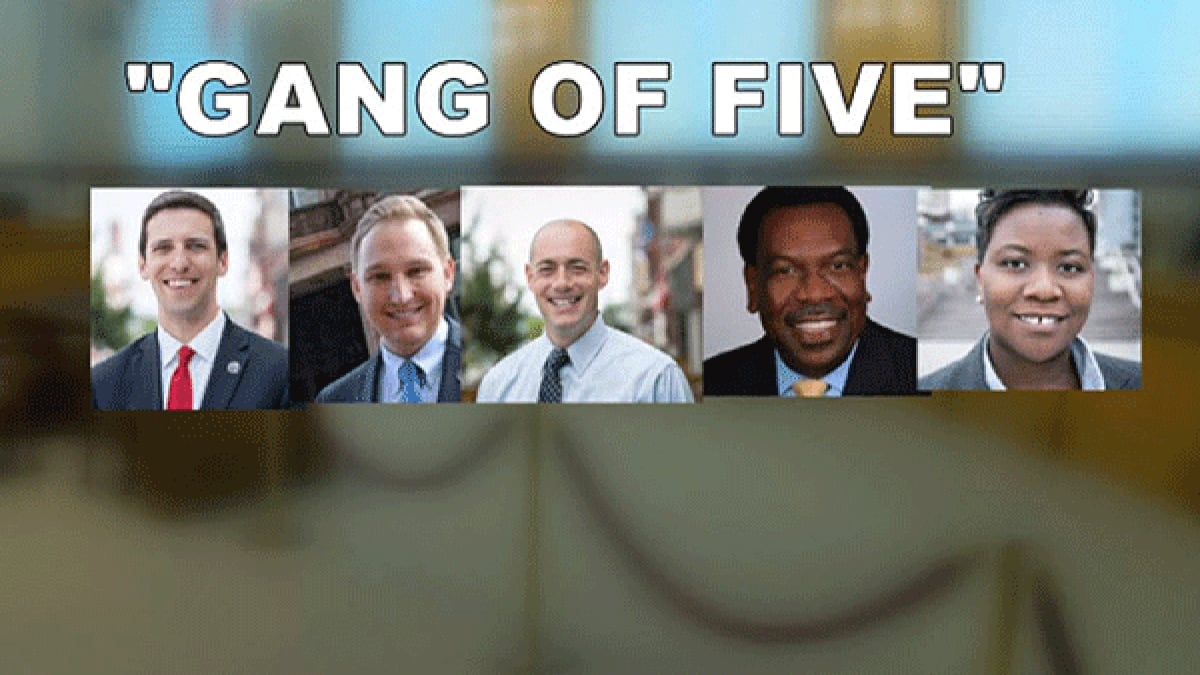 Updated: Oct. 25, 2018 at 9:45 AM EDT
CINCINNATI, OH (FOX19) - Cincinnati City Council's "Gang of Five" must turn over all their secret text messages by Nov. 2, a Hamilton County judge wrote in an order released Thursday.
That includes messages on the group's secret text string and even ones exchanged by two members "Jan. 1 through present."
The messages could now be released at any moment.
The deadline comes two days after Hamilton County Common Pleas Court Judge Robert Ruehlman ordered the release of more "Gang of Five" secret text messages and cleared the way for council members to be questioned under oath in depositions.
Monday's ruling was expected and, last week, some of the messages were voluntarily released by a lawyer representing the five council members: P.G. Sittenfeld, Tamaya Dennard, Wendell Young, Chris Seelbach and Greg Landsman.
But those messages are not the only exchanged among the five.
We have yet to see the contents of messages between two members of the so-called "Gang of Five".
Brian Shrive, the attorney who sued for the texts on behalf of anti-tax activist Mark Miller, said he plans to start sifting through them as soon as he receives them. He also plans to depose the council members as soon as possible.
"This case has taken too long already," he said Thursday.
'Amen! We're the new Gang of Five: Secret council text messages released ahead of hearing
The secret text message string was first revealed in the spring.
FOX19 NOW sought the messages after a lawsuit was filed by an anti-tax activist alleging the majority of Cincinnati City Council violated Ohio's Open Meeting Act and the city charter.
The suit names Sittenfeld, Dennard, Young, Seelbach and Landsman.
It describes the Democrats as "a cabal of five rogue members" of council holding illegal, secret meetings via email and text messages.
In messages we have seen so far, they involved Mayor John Cranley asking then-City Manager Harry Black to resign in March; the FC Cincinnati stadium deal and Cranley's nominee for an appointment to the Southwest Ohio Regional Transit Authority (SORTA).
The messages make it clear the "Gang" doesn't trust the mayor, who sets council's agenda, so the worked behind the scenes to circumvent him.
This has cost taxpayers at least $150,000 so far. That's the amount council recently approved for lawyers for the "Gang."
Council texts: Harry Black urged to seek counseling, mayor 'flat-out lied'
Copyright 2018 WXIX. All rights reserved.