2 hospitalized, 2 dogs killed in North College Hill fire
6 dogs in home at time of fire, some pets rescued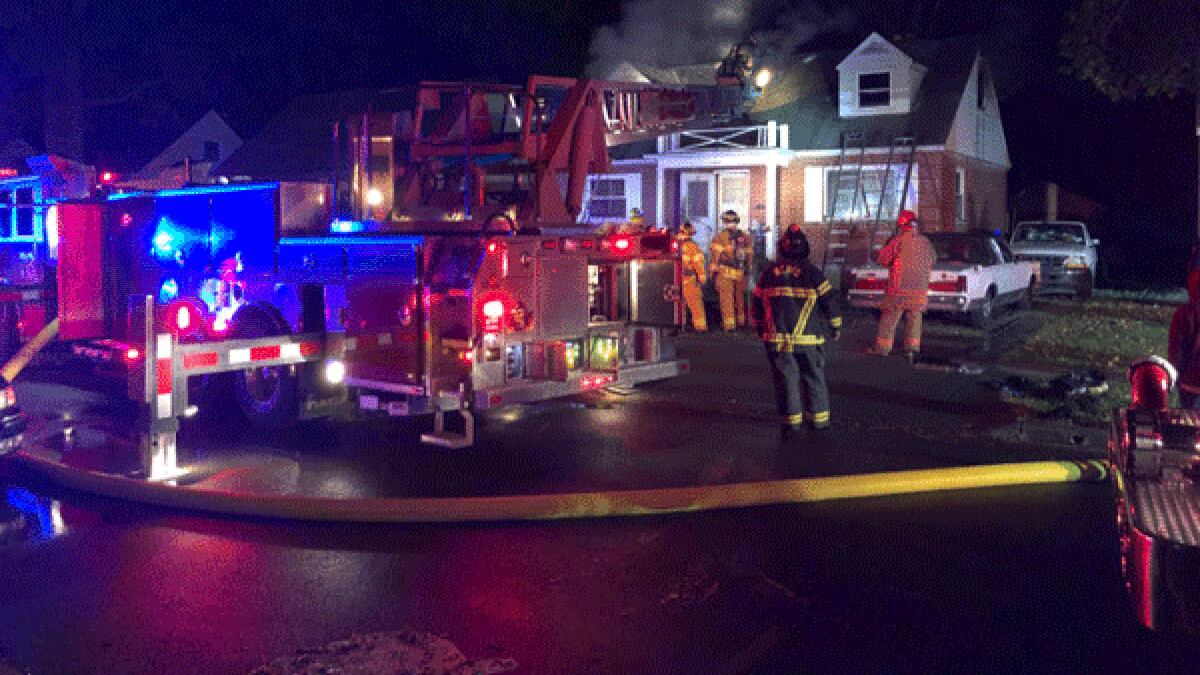 Published: Oct. 29, 2018 at 1:41 PM EDT
NORTH COLLEGE HILL, OH (FOX19) - Two men were hospitalized and two dogs were killed after flames tore through a North College Hill home early Monday, authorities said.
Fire crews rescued at least one dog from the Pinoak Drive residence and were seen giving it oxygen.
A total of six dogs were at the house when flames broke out before 2:30 a.m.
All residents had gotten out of the house when fire crews arrived, Hamilton County dispatchers said.
Two men were treated at the hospital for smoke inhalation, North College Hill police said.
Copyright 2018 WXIX. All rights reserved.