Did CPD misplace or destroy evidence in state overtime audit?
Lawyer: 'You would expect of any organization, the police department, would know how to secure evidence'
Updated: Nov. 8, 2018 at 9:24 PM EST
CINCINNATI, OH (FOX19) - Did Cincinnati police misplace or destroy key records that have mysteriously vanished amid a state overtime audit and allegations of "illegal" abuse by some officers scamming the system?
The captain who led the audit, Jeff Butler, asked Acting City Manager Patrick Duhaney last month for an outside criminal and/or administrative investigation over the matter.
Butler's lawyer, Brian Gillan, said Thursday neither of them has received a response to the request.
RELATED | Missing Cincinnati records prompt call for outside investigation
Gillan called the case "a political hot potato" and said he believes the records are gone.
"You would expect of any organization, the police department, would know how to secure evidence," Gillan said. "There is a subpoena from the Hamilton County Grand jury asking for these documents. And the city's and the chief's failure to secure these documents and turn over these documents is, unfortunately, not a laughing matter."
On Friday, Gillan amended Butler's federal lawsuit against the city of Cincinnati and the chief. The new claim accuses the city of Cincinnati and Police Chief Eliot Isaac of "spoliation of evidence."
That's a fancy way of accusing them of destroying supporting audit records that are essential to the ongoing review of the police overtime by the State Auditor's Office.
The amended complaint also says the city and chief waited an "unreasonable length of time to attempt to find these documents and then made little effort to find them or to discover how they came to be lost or destroyed."
"I hope obstruction of justice didn't occur here. I would hate to think that high ranking police officers obstruct justice," Gillan said.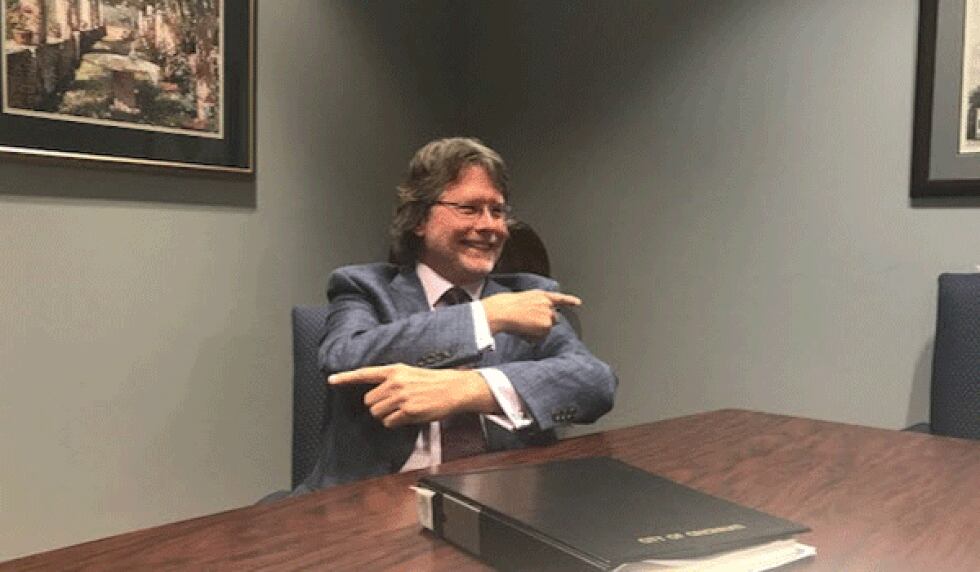 The records were stored in a banker's box and left clearly marked and secured at the police department's Inspections Section before Butler was transferred to another area of the police department earlier this year, according to a memo Butler wrote Duhaney.
The audit, which was completed and turned over to the police chief in February, found "intentional actions to maximize compensation," bad oversight and confusion about policy.
RELATED | Draft audit of CPD overtime causes controversy
The audit was leaked to the media in early March, setting off a tumultuous chain of events that included the chief and then-City Manager Harry Black ousting the second-in-command at the police department, Executive Assistant Chief David Bailey.
"There are lots of police officers who earn overtime by working hard overtime Unfortunately, there are a number of officers including very high ranking officers including a captain who do not the work the overtime that they received," Gillan said.
The police chief has disputed the audit's findings, calling it a draft that was leaked to the media, not a final version.
It was leaked before it was checked for accuracy and had inaccurate figures, and has since been updated with correct and lower totals, city memos show.
But, largely as a result of the allegations in Butler's lawsuit alleging "felony theft" of overtime by some Cincinnati police officers including Isaac's "close personal friend and confidant, Capt. Bridget Bardua, and those under her command, Hamilton County Prosecutor Joe Deters impaneled a grand jury," Butler's amended complaint reads.
Deters also referred the matter to State Auditor Dave Yost for investigation.
RELATED | Prosecutor asks state auditor to look into allegations of 'illegal' abuse of police overtime
The review is ongoing as part of the city's routine annual audit and it appears, according to Butler's amended lawsuit, the grand jury is still impaneled with the city still under subpoena to retain any and all records related to the audit.
"We obviously need to comply with this and should fully cooperate with any review of the audit coordinated by (Deters) office. It is important that the City be transparent," Mayor John Cranley wrote in an email to City Solicitor Paula Boggs Muething, Duhaney and other city administrators back on April 26 when Muething forwarded them information about the subpoena.
Over the summer, the auditor's investigative team asked city and police officials for supporting audit documentation.
The police and city officials knew the documents were missing since at least June 13 and they made no effort to find them, the suit states.
The issue was not addressed until Butler was asked to met with an auditor's investigator, city records show.
Butler offered five months ago, in June, to give police his copies of the records, but they didn't take him up on that, police emails show.
"Did you find the Inspections Section Audit supporting documents for the Audit or do you need copies of my copies?" he wrote Captain Dennis Swingley on June 14.
"(Assistant Chief) Teresa Theetge said she would ask (an assistant city solicitor) for records," Swingley wrote back, according to the email.
Then, on Aug. 14, the auditor's investigator conducting the review, Kevin Baute, wrote in an email to Theetge and Alice Hoctor, a manager in the city's finance department: "Another auditor said there might have been some issues with the information that was collected."
On Aug. 15, Hoctor responded: "We are almost finished collecting all of the items. I would like to have the majority of the information dropped off to you tomorrow...."
About 80 percent of the missing files still exist electronically, but the remaining 20 percent were hand-written and impossible to recreate, according to Gillian.
"We will be able to prove our case regardless, but these documents will help," he said.
After Butler was informed by Theetge and Swingley in an Oct. 16 phone call the documents could not be located. Butler and Theetge were scheduled to meet with Baute the following day, Oct. 17.
Immediately after that meeting, Butler hand-delivered his memo to the acting city manager requesting an outside investigation into the disappearance of the records.
The next day, on Oct. 18, Theetge sent an email to Inspections Section employees asking if they knew where the box was or if they could recall when they last saw it, police records show.
So far no one knows where it is now, though some recall seeing it or at least some of the records, according to the emails.
"I have never seen the missing box of documents pertaining to the 2017 Overtime Audit," Swingley wrote. "I transferred to Inspections Section after the audit was leaked to the media and all available copies were put under lock and key."
"The last time I saw the box was around the time Inspections starting a management transition," wrote Marla Lovette. "At this time, I have no idea of the location of this box. The last time I saw the box was a little while after the audit was completed. The box was sitting in the main office area of Inspections on the old desk. Around the time Lt. Young was relocating her office, I thought I saw the box sitting inside Lt. Young's old office in a chair."
It's not clear if Theetge's email inquiry to employees has escalated to an internal investigation over the box's whereabouts.
Cincinnati police have declined to discuss the emails, the missing box and Butler's request for an outside investigation.
A police spokesman referred a request for comment for this story to the city's law department.
A city spokesman did not respond to our requests for comment after Butler requested the investigation.
The mayor is on a trade mission in China, said a spokeswoman for his office said when we contacted them for comment.
A spokeswoman for Deters had no immediate comment last month when Butler asked for the outside investigation beyond they were waiting for the auditor's report.
Deters' office reiterated that Friday.
"We are still waiting on the report from the State Auditor and have no comment at this time," wrote Melissa Goodyear in an email.
Yost's office declined Thursday to discuss the audit and missing records.
In addition to looking at police overtime, state auditors also have been examining how Cincinnati spent taxpayer money for its 911 emergency center.
Butler's suit also claims he was passed over for promotion to assistant police chief because he challenged Black and Assistant City Manager Sheila-Hill Christian's "blatant misuse of state tax funds" for emergency services for the city' s general budgetary purposes, and "the inappropriate expenditure of federal Homeland Security grant funds."
The auditor's review of 911 funds spending and police overtime will be released when completed later this year.
More:
Copyright 2018 WXIX. All rights reserved.