Overdose reversing drug price up 600% to $4,000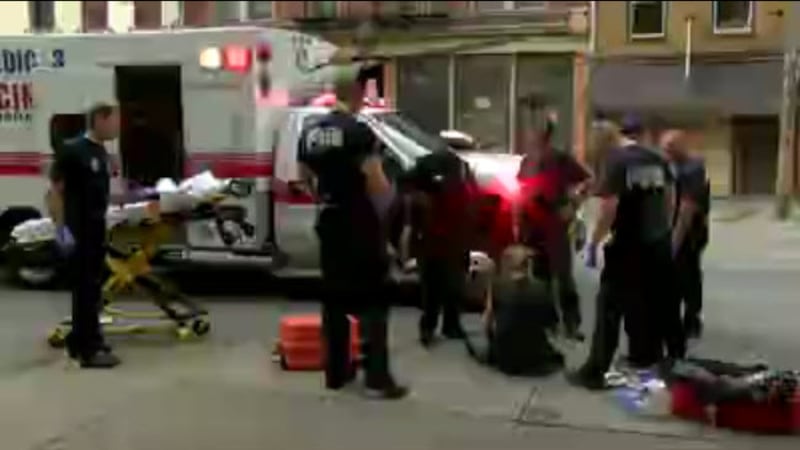 Updated: Nov. 21, 2018 at 1:51 PM EST
CINCINNATI, OH (FOX19) - Ohio Senator Rob Portman is calling out a drug company after they raised their prices 600 percent on an overdose reversing drug.
The drug is called Evzio and it will now cost $4,000. It's a Naloxone product similar to Narcan but Evzio gives the user verbal instructions on how to use it.
Portman chaired a sub-committee investigating the opioid crisis and in the committee's report, Portman estimated the state lost $142 million in taxpayer money because of the company raising their prices.
"It costs pennies to make this, it costs them a few bucks to make it and they're charging $4,000," said Hamilton County Heroin Coalition member and Newtown Police Chief Tom Synan.
Synan, who is a major player in fighting the opioid epidemic in Hamilton County, says Evzio is the only life-saving product that has jumped in price and the Virginia-based drug company that sells it is manipulating the system.
"The company and insurance was billing Medicaid, medicare and Medicaid which is the national health system," Synan says. "Which that hurts us on the street because a lot of people that we try to get in for treatment are on Medicaid and when a company is booking the system for hundreds of millions of dollars, that adds to the complexity of the issue."
Evzio is prescribed with opioids and meant to be a safety measure for those who need and use painkillers.
"They set up the system to where, when a doctor prescribed the opiate they had to prescribe this particular brand of Narcan." said Synan, "$4,000 and then they were making money off of it. It's atrocious that a company would take advantage of people, not just the people who are overdosing on the street but just Americans who are having to have medications from the doctor."
Some law enforcement departments have access to the drug through grant programs but Portman says the increase from $575 in 2014 to more than $4,000 now is putting taxpayers out more than a million dollars.
Opioid related treatment is a more than $200 billion industry, the report says. It also accuses Evzio of trying to take an even bigger piece of the pie by raising prices at the suggestion of the company's advisers over the last four years.
Copyright 2018 WXIX. All rights reserved.