Gang of Five: 'It's a hot mess'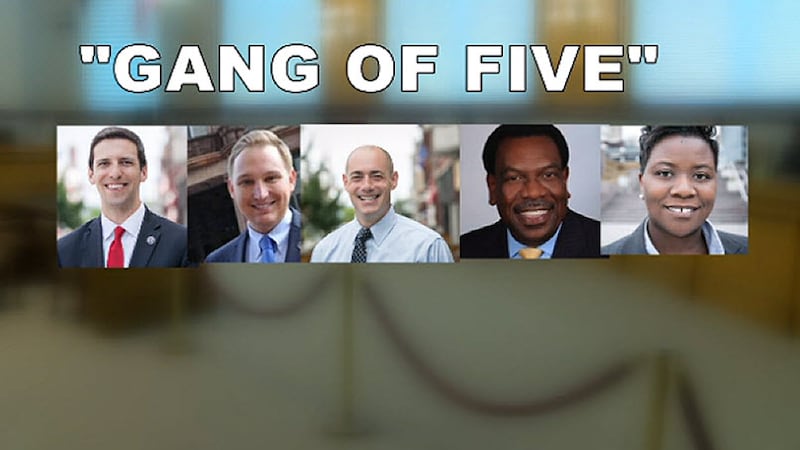 Updated: Nov. 26, 2018 at 1:39 PM EST
CINCINNATI, OH. (FOX19 NOW) Now that Cincinnati City Council's self-proclaimed "Gang of Five" and their quest to keep their text messages private could lead to a grand jury, legal fees are expected to go up.
"It's a hot mess," said Chris Finney, one of the attorneys representing an anti-tax resident who sued for the texts.
"They could have settled all of this very, very quickly and simply with very little expense back when the lawsuit was filed in April. We were only seeking 18 days of messages, an injunction and a fairly small amount of attorney's fees," he said. "They have now turned this into hundreds of thousands of dollars of attorney fees and criminal involvement. What they are doing to themselves is worse than what's in those text messages."
Hamilton County Prosecutor Joe Deters told FOX19 NOW Saturday he is reviewing the case to see if anyone broke the law after it was disclosed last week some of the text messages have been destroyed.
"We don't discuss grand jury matters. We don't confirm investigative matters and we will review it this week," Deters said.
"We are well aware of the situation and a decision will be made within the next 10 days how we are going to handle it."
Deters declined further comment.
On Monday, a spokesman for the Hamilton County Sheriff's Office declined to say if they were investigating for the prosecutor.
David Daugherty referred us to Deters' office, where a spokesman also declined comment.
Gang of Five: Prosecutor takes a look after texts after 2 council members destroy texts
In addition to city attorneys working on the case, Council has earmarked up to $150,000 to pay for private ones to represent the council members who make up the Gang of Five: P.G. Sittenfeld, Tamaya Dennard, Greg Landsman, Wendell Young and Chris Seelbach in a lawsuit seeking their texts and emails.
The suit, filed in April, describes the Democrats as "a cabal of five rogue members" of council holding illegal, secret meetings via email and text messages to discuss Mayor John Cranley asking then-City Manager Harry Black to resign, a violation of Ohio's Open Meeting Act and the city charter.
The Gang's private lawyers, who are with Dinsmore & Shohl and Taft Stettinius & Hollister, unsuccessfully argued in court Oct. 21 to keep the messages private.
Hamilton County Common Pleas Court Judge Robert Ruehlman disagreed and ordered the messages turned over to him no later than Nov. 2.
He said he would review the texts and decide which ones should be made public.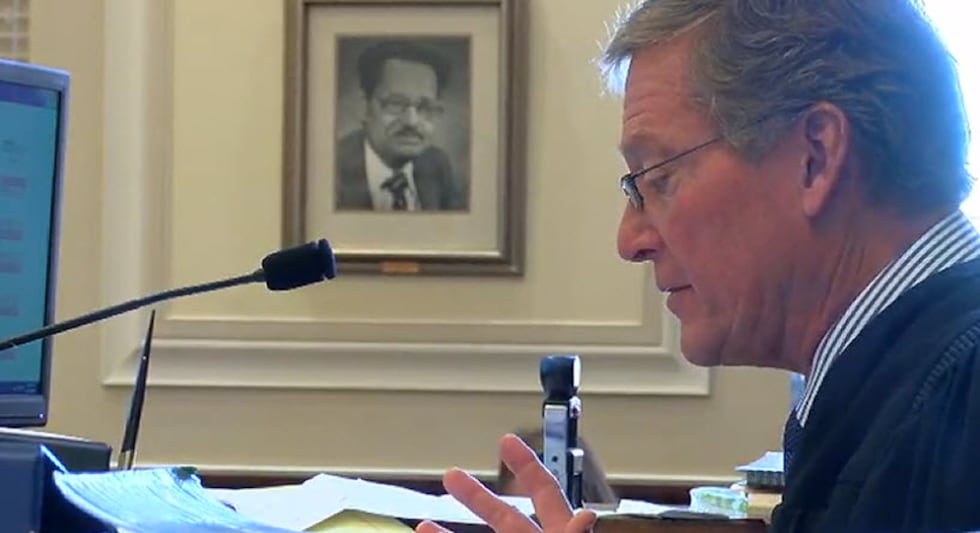 The order included all texts, even ones exchanged between two people.
And the time period was longer: between Jan. 1 to present (Oct. 23).
The Gang did not obey that order.
Instead, they appealed to the First District Court of Appeals.
But the messages were not turned over to the higher court for private review until Nov. 19, more than two weeks after the judge's deadline.
The next day, on Nov. 20, Shrive announced a city attorney told him earlier that day she learned 10 days ago Young purposely destroyed his messages by deleting them from his phone and Dennard also were destroyed when she accidentally dropped her phone in a pool sometime in April.
Young declined comment Saturday and Monday.
Dennard has not responded to requests for comment.
City Solicitor Paula Boggs Muething declined comment Monday.
By law, the city must pay Miller's legal fees if he prevails.
The city and/or Young and Dennard also could be ordered by the court to pay penalties for failing retain the messages and/or follow Ohio's public records law.
Destruction or damage of public records is subject to a fine of $1,000 to $10,00 per violation, state law shows.
The city is continuing to use private attorneys in "a very limited capacity" on the case, a city attorney, Roshani Hardin, said Monday.
That disclosure came during Council's Law & Public Safety Committee meeting at the request of Vice Mayor Christopher Smitherman. He sought information about how much involvement private attorneys have in the case.
Smitherman said Dinsmore & Shohl sounds like it's doing more than "a very limited" amount of work. They are handling discovery in the case by gathering and organizing the Gang's cell phones, text messages and emails and making copies of them so further data is not lost.
A call to Dinsmore & Shohl for comment was not returned Monday.
Smitherman has been critical of the Gang's attempts to keep the messages private.
He said he has concerns some of them may refer to his wife, Pam, who is terminally ill with cancer.
"My speculation is that embedded in these text messages are comments from the Gang of Five about my wife, " he said. "It's not just a fact until I see them."
Since the lawsuit was filed, attorneys for the Gang have released several of the text messages they exchanged - ones in the group string, not ones exchanged between two council members.
They were eyebrow-raising with Young calling the mayor a liar and referring to him as "little sucker."
In another, Sittenfeld urged Black to seek counseling.
In other messages, Black promised Seelbach he would fix problems with the streetcar if Seelbach would vote to keep Black.
The Gang also discussed Cranley's nominee to the Southwest Ohio Regional Transit Authority board (which was ultimately rejected in a 6-3 vote) and FC Cincinnati's stadium in the West End.
Council texts: Harry Black needs counseling, mayor 'flat out lied'
'Amen! We're the new Gang of Five: Secret council text messages released ahead of hearing
Ministers urge Gang of Five to come clean, release secret texts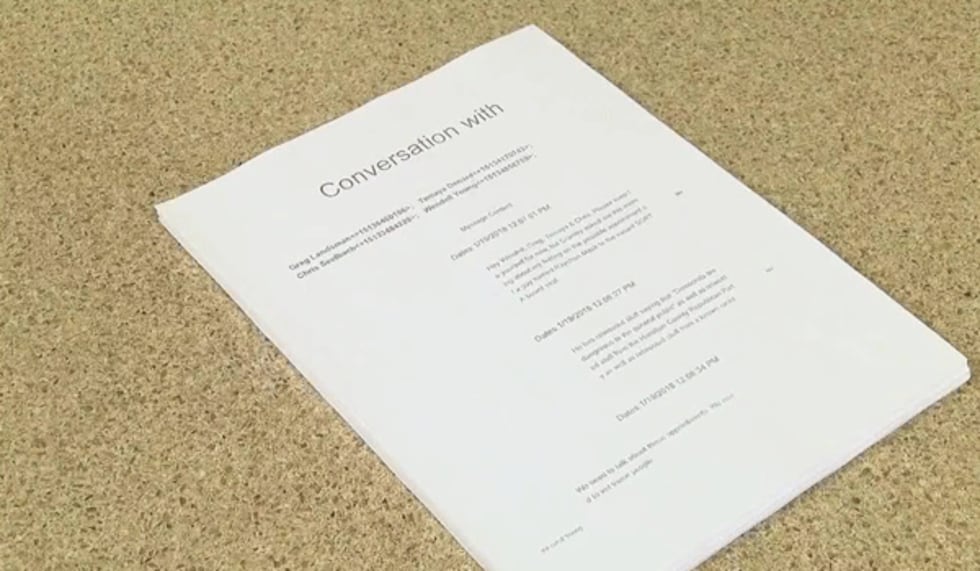 Copyright 2018 WXIX. All rights reserved.