Pike Co. sheriff under investigation after allegation of 'misconduct'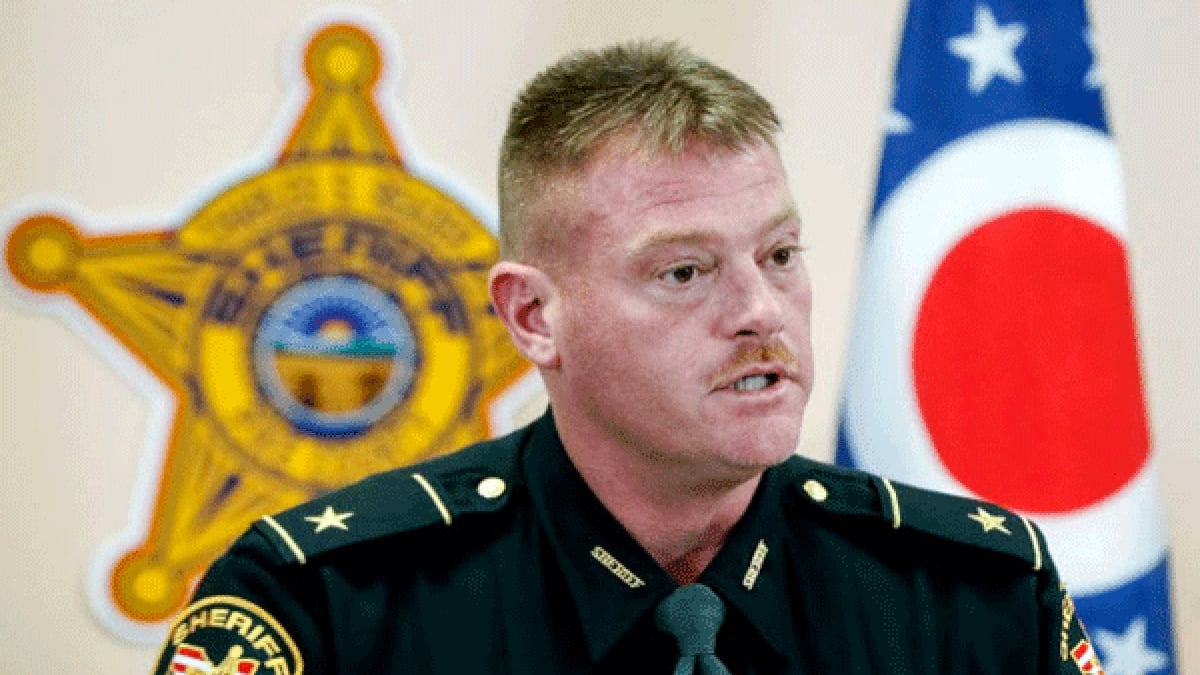 Updated: Dec. 14, 2018 at 10:37 PM EST
WAVERLY, OH (FOX19) - Pike County Sheriff Charlie Reader is under investigation after an allegation of "misconduct," court records show.
Pike County Prosecutor Rob Junk asked for a special prosecutor "to serve in the investigation and any prosecution of a case involving" the sheriff, according to a copy of his motion filed Friday in Pike County Common Pleas Court.
"It has been brought to my attention that there have been allegations of misconduct in office on the part of the Pike County Sheriff," Junk wrote.
Junk asked Judge Randy Deering to appoint Robert F. Smith, an attorney with Ohio Auditor Dave Yost's Office, the special prosecuting attorney.
Smith "has handled the investigation and prosecution of many similar cases in the course of his duties with the Auditor of State's Office, and would be the appropriate person to handle a case such as this," Junk wrote.
Deering signed off on both requests.
Junk declined comment, referring questions to Smith. Junk said he had no further involvement in the case.
Beth Gianforcaro, a spokeswoman for the auditor's office, released two statements several hours apart to FOX19 NOW on Friday when we contacted them about the investigation.
The first response, sent at 9:41 a.m., said:
"Thank you for reaching out to the Ohio Auditor's office with your question about subpoenas being issued today. It is the auditor's office policy to neither confirm nor deny if we have or do not have an ongoing investigation," Gianforcaro wrote in an email.
After we obtained copies of Junk's motions, we asked auditor's officials for more information.
At 2:37 p.m., Gianforcaro emailed us a second statement:
"The Ohio Auditor's office received a complaint about a Pike County matter and has opened an investigation. In addition, the Pike County prosecutor has named an attorney from the Ohio Auditor's Office's Public Integrity Assurance Team as special prosecutor in this matter. Because we have an open investigation, it is the auditor's office policy to provide no further comment."
Reader declined comment, referring us to his lawyer, James Boulger, who did not respond to a request for comment.
Reader was sheriff for just months when eight members of the Rhoden family were found fatally shot in April 2016.
In November, authorities arrested three generations of another family in connection with the murders.
ADDITIONAL READING | Wagner family arrested in execution-style murders of Pike County family
It's not clear if the investigation into Reader is related to the case or will adversely impact its prosecution.
"It could be a potentially minor matter, it could be something that's not minor -- but I think we just have to wait and see where it goes," said FOX19 legal analyst Mike Allen, a downtown Cincinnati defense attorney who used to be the Hamilton County prosecutor.
The investigation appears to be handled, at least at this point, solely by the auditor's office.
DeWine said in a text Friday his office had no involvement in the investigation into Reader.
FBI spokesman Todd Lindgren said no FBI agents were involved in any type of searches at the sheriff's office.
He referred us to the auditor's office.
Dan Tierney, spokesman for the attorney general's office, said BCI was not involved in any search warrants or operations in Pike County.
The auditor's office conducts preliminary reviews to determine facts that could lead to a wider, full-blown investigation.
The agency performs financial and performance audits of state and local agencies including school districts, cities and townships, to make sure officials aren't wasting or misusing taxpayer dollars.
"My understanding is that (the investigation into the sheriff's office) is financial in nature," Allen said.
He pointed to the Ryan Widmer case as a similar example of what problems can happen when a lead law enforcement official is accused of something before the trial begins.
PREVIOUS | Book reveals new insights in Ryan Widmer 'bathtub murder' case
"In the Widmer case, third time around, the lead investigator (Hamilton Township Police) Detective (Jeff) Braley, he had some problems so the prosecutor didn't call him as a witness. They still proved the case to the jury beyond a reasonable doubt," Allen recalled.
It would be problematic for prosecutors if Pike County's sheriff could not participate in the Wagner trial, according to Allen.
In 2015, Yost created the Public Integrity Assurance Team specifically to investigate government fraud. The team of forensic auditors, investigators and attorneys has decades of experience and working relationships with law enforcement at the local, state and federal levels.
If it is determined a case falls under the authority of the Auditor of State's Office and involves probable fraud, theft or non-compliance, it is sent to the Public Integrity Assurance Team for further review.
Cases that are not subject to the Auditor of State's authority may be referred to other local, state or federal government agencies, prosecutors and law enforcement officers.
Yost was elected Ohio Attorney General in November.
The current one, Mike DeWine, will become governor in January.
FOX19 NOW will continue to follow this story throughout the day and update it with new details.
Copyright 2018 WXIX. All rights reserved.