Pike County sheriff accused of using money from drug cases for gambling habit
'Reader just does whatever he wants,' says anonymous complaint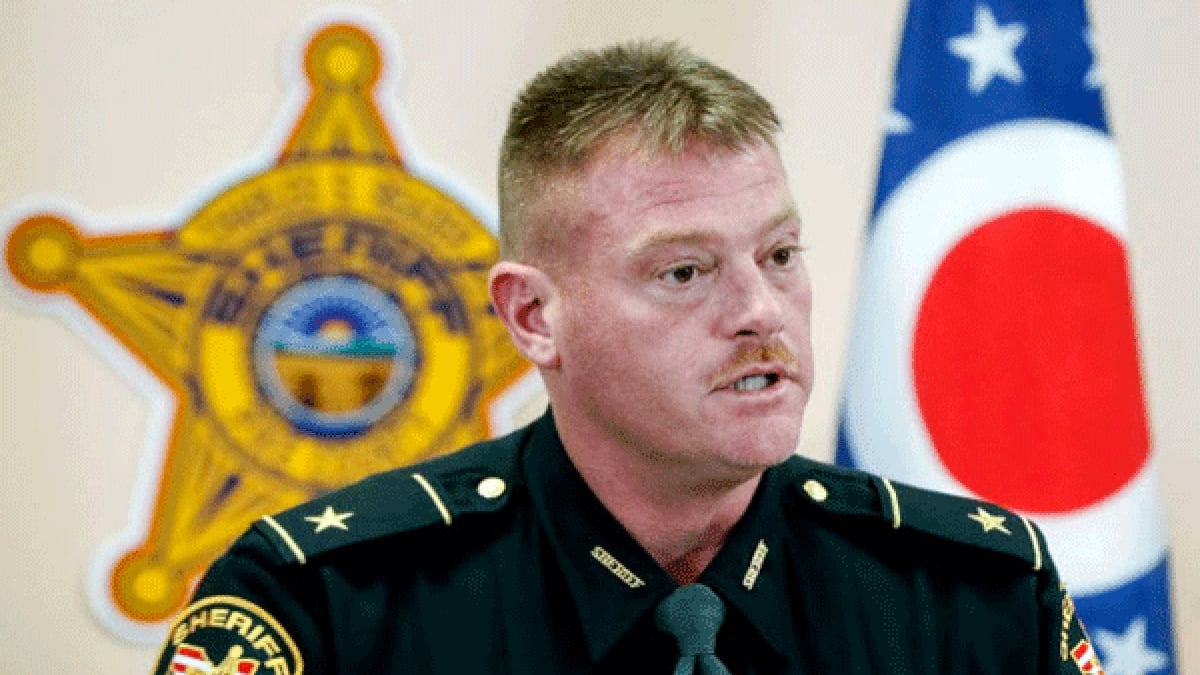 Updated: Dec. 17, 2018 at 8:11 PM EST
WAVERLY, OH (FOX19) - Pike County's sheriff is accused of using money from drug cases for personal use and allowing his daughter to drive vehicles impounded by the sheriff's office.
The allegations come from an anonymous complaint filed last month with the Ohio Auditor's Office.
"Sheriff Charles S. Reader keeps the cash confiscated on drug cases in a small safe in his office that only he has access to," reads a copy of the complaint released by the Ohio Auditor's Office under a public records request.
"We believe he is taking money from the safe and using it for personal use. He is a compulsive gambler and never has any money. He has borrowed money from Deputy William Stansbury in the amount of several thousand dollars because he gambled his own money away. He has borrowed large sums of money from Roger Risner, one of his special deputies and who works for the prosecutor for the same reason.
The complaint, filed at 4:44 p.m. on Nov. 9, also alleges that Reader owes a local car dealer more than $20,000.
"Reader just does whatever he wants and no one ever calls him on it," the complaint states. "he has also taken cars out of the impound lot and given them to his daughter to drive. We are scared to death of him. He is unstable and threatens people."
Reader did not respond to requests for comment Monday or Tuesday.
Last week, when allegations against him were revealed, he referred FOX19 NOW to his lawyer, James Boulger of Chillicothe.
But Boulger did not return calls for comment Friday and again Monday.
A spokeswoman for the Ohio Auditor's Office released a short statement Monday afternoon:
"Because this matter is an open investigation, it is the Ohio Auditor's office policy to provide no further comment at this time."
The complaint was made public just three days since court records revealed Reader was under investigation after an allegation of "misconduct" and auditor's officials said subpoenas were issued.
PREVIOUS | Pike Co. sheriff under investigation after allegation of 'misconduct'
Pike County Prosecutor Rob Junk asked for a special prosecutor "to serve in the investigation and any prosecution of a case involving" the sheriff, according to a copy of a motion filed Friday in Pike County Common Pleas Court.
"It has been brought to my attention that there have been allegations of misconduct in office on the part of the Pike County Sheriff," Junk wrote.
Junk asked Judge Randy Deering to appoint Robert F. Smith, an attorney with Ohio Auditor Dave Yost's Office, the special prosecuting attorney.
Smith "has handled the investigation and prosecution of many similar cases in the course of his duties with the Auditor of State's Office, and would be the appropriate person to handle a case such as this," Junk wrote.
The judge granted both requests.
RELATED | Wagner family members arrested in execution-style murders of Pike Co., OH family
Reader was sheriff for just six months when eight members of the Rhoden family were found fatally shot in four separate trailers on two properties in April 2016.
The slayings are considered the state's most complex homicide investigation to date, resulting in more than 1,000 tips, hundreds of people interviewed and dozens of search warrants.
In November, more than two and a half years later, three generations of the Wagner family were arrested and charged in connection with the case.
Reader appeared alongside Ohio Attorney General and now Govenor-Elect Mike DeWine as DeWine discussed arrests at a press conference in Pike County on Nov. 13, just four days after the complaint was filed against Reader at the auditor's office.
ADDITIONAL READING | Wagner family arrested in execution-style murders of Pike County family
The investigation into Reader appears to be handled, at least at this point, solely by the auditor's office.
DeWine said Friday his office had no involvement.
He declined to comment Tuesday on misconduct allegations against Reader.
Copyright 2018 WXIX. All rights reserved.