Ohio school district votes to allow armed staff members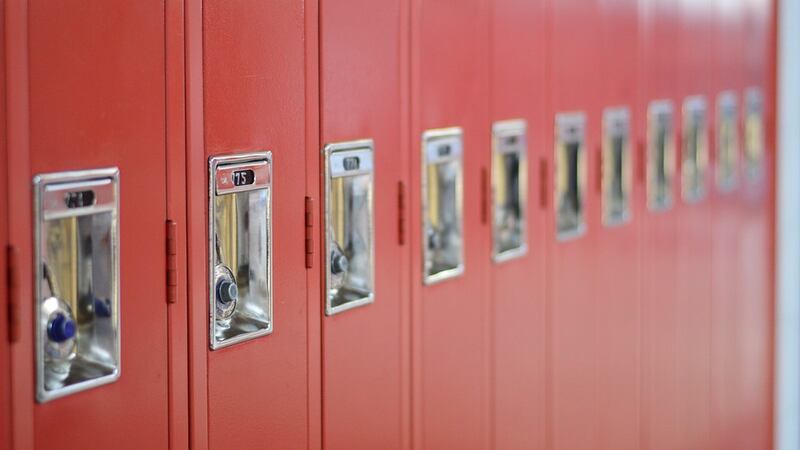 Updated: Dec. 18, 2018 at 12:52 AM EST
BLANCHESTER, OH (FOX19) - A Clinton County school district is the latest in the Tri-State to allow teachers and other staff members to carry guns.
The Blanchester School Board voted Monday night to allow trained staff members to carry the weapons on campus.
The unanimous vote was based on a public resolution, sources tell FOX19 NOW.
FOX19 is working to gather more details about the timeline for the arming of trained staff members, which would be entirely voluntary.
Staff members who carry would be required to go through an approval process.
The move comes as school districts both locally and nationally struggle to find ways to protect students in the event of a shooting on campus.
The issue came to the forefront again earlier this year after 17 students died in a shooting at Marjorie Stoneman Douglas High School in Parkland, Fla.
RELATED | CCW classes for Ohio teachers to start Monday, Trump backs bonuses for ones who protect schools | VIDEO: 'We've got to do something' Sheriff greets teachers at gun training
Ohio law permits school boards to decide whether to allow teachers and other staff to go armed into school buildings, but Ohio's Legislature has mandated that they be well-trained.
School employees who carry on duty are required to have first completed a basic peace officer training program or have 20 years experience serving as a peace officer.
Other local school districts have passed rules allowing the arming of school staff such as Madison schools in Butler County and Williamsburg ones in Clermont County.
When the Madison Local School Board unanimously passed the measure allowing teachers and other staff to carry guns on campus in April, they said in a statement that school staff's ability to be prepared and equipped to defend and protect students "is essential in creating and preserving a proper learning environment."
Staff who want to carry on campus must receive written permission first from the superintendent and "must be permitted under Ohio law to carry a concealed handgun and must undergo response to active shooter training and re-certify each year prior to being authorized to convey and/or possess deadly weapons" in the school safety zone, the district's ordinance states.
Madison Local Schools decision to arm teachers came two years after an eighth-grader opened fire in the cafeteria in one of its schools, wounding three classmates.
Still, a group of parent sued the district in September to try to halt the move.
The suit alleges Madison Local Schools policy violates Ohio law because it doesn't ensure school employees will have hundreds of hours of training required by law before the are permitting to take guns into classrooms, court records show.
The parents, who sued on behalf of themselves and their children, are represented by Gupta Wessler LLC of Columbus, Ohio and Everytown for Gun Safety Support Fund, according to a copy of the lawsuit.
The Hamilton City School District dropped a plan to arm teachers and other staff members in August.
They said they needed more information and time to see the outcome of a November school safety tax levy that ultimately failed.
The move reignited the debate between district leaders and Butler County Sheriff Richard Jones on how best protect schools.
The sheriff grew so concerned over school safety in light of mass deadly shootings earlier this year in Florida and Texas, he offered free firearm training for teachers and other school personnel.
He had to cap it off at 300 when 250 signed up in less than 24 hours.
To date, 150 school personnel have been trained, he has said.
Copyright 2018 WXIX. All rights reserved.