Victory for Gang of Five: Appeals court wants to hear case
Updated: Dec. 19, 2018 at 4:28 AM EST
CINCINNATI, OH (FOX19) - Cincinnati City Council's self-proclaimed "Gang of Five" won a victory Wednesday when the First District Court of Appeals decided to keep the case over their secret text messages and hear arguments from both sides.
A panel of appeals court judges made up of Penelope Cunningham, Beth Myers and Russell Mock overruled a motion to dismiss an appeal filed by city solicitors on behalf of the five council members seeking to keep some of their texts private: P.G. Sittenfeld, Wendell Young, Tamaya Dennard, Greg Landsman and Chris Seelbach.
"The motion is not well taken and is overruled," the order states.
Next, briefs will be due to the court at some point next year outlining arguments from attorneys representing the council members and the anti-tax activist who sued to get the texts, Mark Miller, treasurer of Coalition Opposed to Additional Spending and Taxes (COAST).
City Solicitor Paula Boggs Muething did not respond to a request for comment, but Miller's lawyer said he is confident the higher court will ultimately uphold the lower court judge's order to turn them over.
"The court has said there's an issue to discuss, for them to review," Brian Shrive said. "We still think the judge was right and this doesn't change the fact that the Gang of Five continues to defy his order and waste taxpayer dollars."
We will continue to seek comment from city council members and update this story once we have it.
In other new developments in the Gang of Five case Wednesday, a "special master" requested by Hamilton County Prosecutor Joe Deters to review potentially thousands of text messages from their cell phones said he needs more time to review them.
Douglas Nicholas told Hamilton County Common Pleas Court Judge Jody Luebbers during a status hearing he just received a "voluminous" amount of the texts last night.
He asked for about a month to sift through them and decide which ones prosecutors need related to an investigation of tampering with evidence, a third degree felony punishable by up to three years in prison and a fine of up to $10,000.
The judge agreed and rescheduled the case to return to court in January.
Deters asked the court to appoint an attorney as a "special master" to help as prosecutors review the Gang of Five's text messages and phones.
Related stories: Prosecutor takes look after council members destroy texts | 'Rogue' council members held illegal meetings
Luebbers appointed Nicholas, a criminal and DUI attorney who also is the solicitor for the village of Cleves.
The messages to be reviewed are from Jan. 1 through Oct. 23 and they are considered evidence in an ongoing lawsuit alleging the Gang violated Ohio's Open Meeting Act and city charter.
The Gang was under a court order to turn over all their messages by Nov. 2. That includes ones exchanged by even just two members of council, not on the group text string.
Hamilton County Common Pleas Court Judge Robert Ruehlman ordered the Gang to release all their texts, even ones between just two people, to him so he could review them privately and decide which ones were to be made public.
He also extended the time period back to the beginning of the year.
However, their attorneys appealed the case to the First District Court of Appeals.
Deters stepped in last month after a city attorney disclosed text messages on two council members' phones had been destroyed.
Young intentionally deleted his texts off his phone, and Dennard's were accidentally destroyed when she dropped her phone into a pool, court records show.
So Deters sent Hamilton County sheriff's deputies to City Hall with subpoenas for the five council members requiring they testify before a grand jury.
He has since told FOX19 NOW all phones were turned over to his office and were being processed for evidence.
Three of Deters's top criminal assistant prosecutors were in court listening Wednesday: Mark Piepmeier, Rick Gibson and Bill Anderson.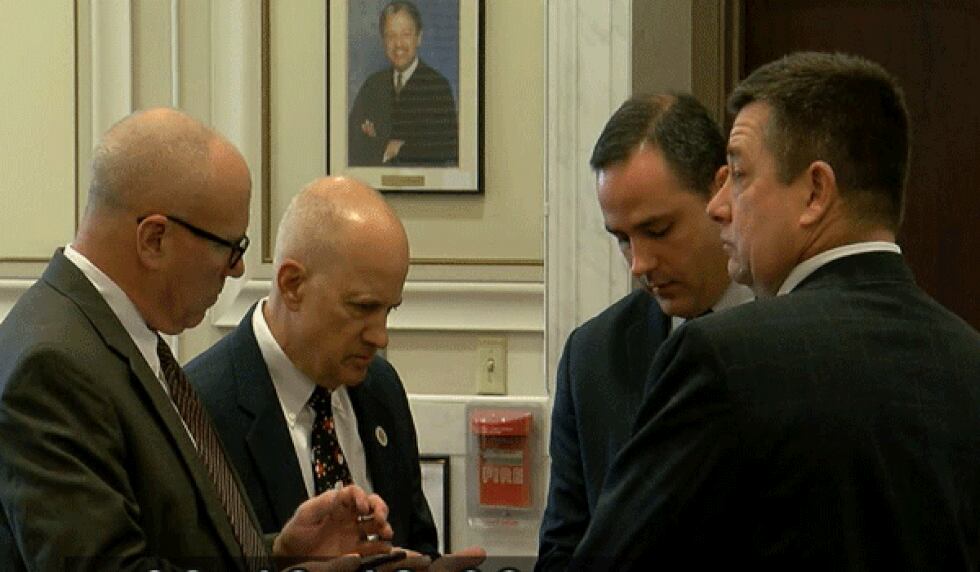 They privately conferred with Nicholas before the hearing began and had no objections during the hearing to him asking for more time to review the texts.
"It's taken a while on this. There's a lot of physical steps that had to be taken before we could get to where we needed to be," Piepmeier told FOX19 NOW after the hearing.
He said agents with a covert investigation unit for the Hamilton County Sheriff's Office, Regional Enforcement Narcotics Unit (RENU) had to take specific technical and legal steps to download the messages from the five phones. It's a process that required obtaining search warrant for each device.
Piepmeier said he thinks all the damaged text messages from Young and Dennard's phones were recovered.
"We're pretty confident, from what we've heard, everything is going to be available," Piepmeier said.
When the case returns to court after the holidays, prosecutors expect the special master will have a good idea how many text messages are there and what he will be turning over to prosecutors.
"People's lives are on their phones and one of the things we wanted to do was make sure we only see what we need to see for the job we are doing," Piepmeier said.
"That's why we had somebody appointed as a filter, so we are not looking at their personal messages, their pictures, their recipes, whatever else is on there that we don't need to see. Some of them have material on there going back years and years.
Once prosecutors have the texts, they will examine "at a very narrow window of items that we need to see if anyone broke the law," according to Piepmeier.
"We will only be getting from him what we asked for: Are there deleted messages on them after the court's order not to do that? That's really what we are looking for. We are looking to see if someone violated the court order, which could potentially be a criminal act."
The secret text message string among the five council members was first revealed in the spring.
FOX19 NOW sought the messages after a lawsuit was filed in April by an anti-tax activist alleging the majority of Cincinnati City Council violated Ohio's Sunshine Law and the city charter.
The suit describes the Democrats as "a cabal of five rogue members" of council holding illegal, secret meetings via email and text messages.
Attorneys for the Gang have since released several messages, if not all, that they exchanged in their private group string.
Several were released in April and more were dropped in October, a few days before the case went to court.
The texts released so far relate to Mayor John Cranley asking then-City Manager Harry Black to resign in March; the FC Cincinnati stadium deal and Cranley's nominee for an appointment to the Southwest Ohio Regional Transit Authority (SORTA).
Some of the messages were eyebrow-raising, with Young calling the mayor a liar and referring to him as "little sucker."
In other messages, Black promised Seelbach he would fix problems with the streetcar if Seelbach would vote to keep Black.
'Amen! We're the new Gang of Five: Secret council text messages released ahead of hearing
Council texts: Harry Black urged to seek counseling, mayor 'flat-out lied'
The initial request for the texts in the lawsuit were 18 days of messages in March and April, an injunction and a small amount of legal fees, attorneys on the case have said.
Now, the dispute has turned into hundreds of thousands of dollars in attorneys fees and potential criminal involvement, Shrive noted.
Earlier this year, Council approved spending up to $150,000 for private attorneys to represent the Gang in court.
The Gang's private lawyers are with Dinsmore & Shohl and Taft Stettinius & Hollister.
The city solicitor's office also has been working on the case.
Shrive said Wednesday he expects the special master will come back in January and request more time to review what is likely a massive amount of texts.
He said the "Gang of Five" have no one to blame but themselves for trying to circumvent the state's Open Meetings Act and the city charter for privately deciding city business that is supposed to be conducted in public.
"They caused this problem and they are the ones who really need to be held accountable to the public," Shrive said.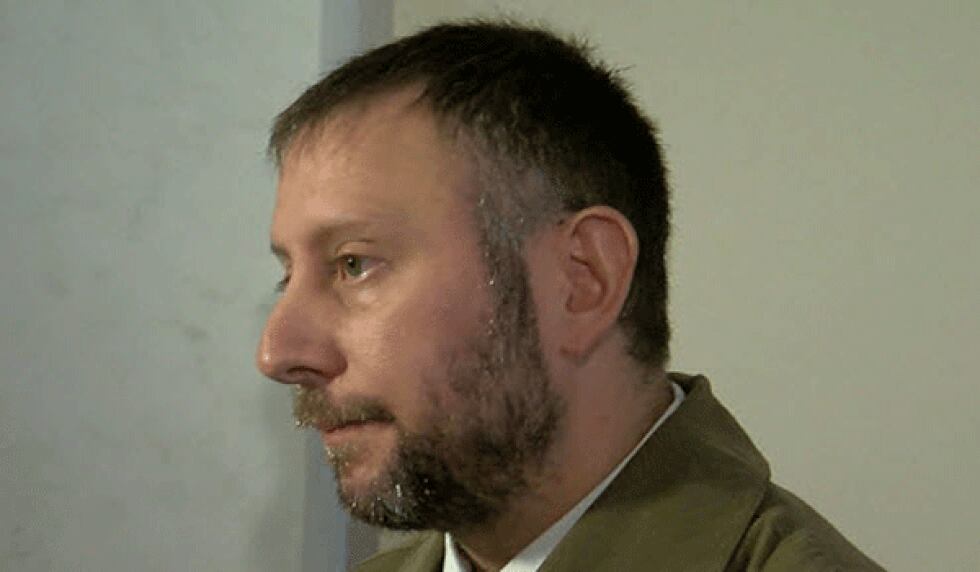 Copyright 2018 WXIX. All rights reserved.