Caught on camera: Cleveland family is being cyber-stalked on a whole new level
Through phones, computers, games even pizza deliveries the family is being terroized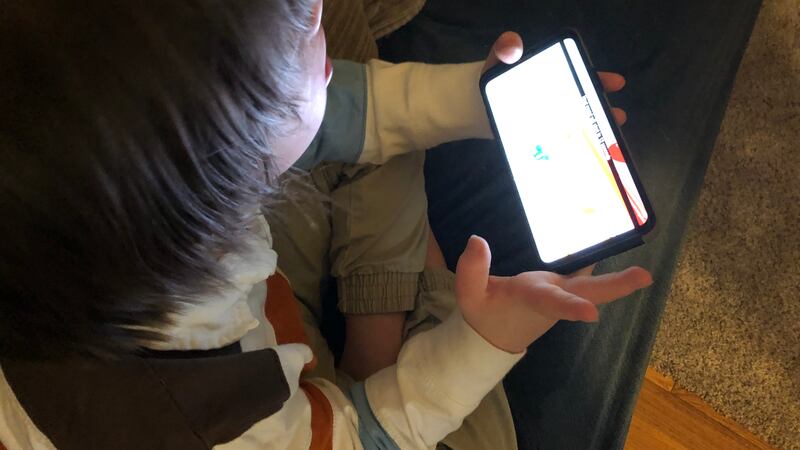 Updated: Dec. 28, 2018 at 9:44 AM EST
CLEVELAND, OH (WOIO) - The amount of harassment a Cleveland family has taken over the past two months is almost hard to fathom.
"Do you consider this cyber stalking? Cyber bullying?" I asked sitting in at their kitchen table.
"Oh, I definitely consider it stalking," Christine Romano said.
The family doesn't know what to do at this point and called Cleveland 19 asking for help.
Someone has hacked into every aspect of their home.
"He's gotten into the home computer, he's gotten into the video games that the kids are playing, he's gotten into the phone, phone messages. My daughter's school, my daughter's online school. He's gotten into all of our cell phone, which would be three cell phones," an exhausted John Garrity described.
It started in early November.
Since then, they've done everything they can think of to make it stop, and they have no idea who is behind the stalking.
They have a pile of routers and modems laying in their living room that the cable company has swapped out.
They've changed WiFi passwords countless times.
But, the invasion continues.
They don't have Google Home or Alexa, but the family said it's almost as if this person is listening.
"I was talking to my daughter, it was supposed to snow, and I was messing with my son saying, 'Do you want to build a snow man?' And he (the stalker) started playing, "Do You Want to Build a Snow Man" from the movie (Frozen), on our phone," Romano said.
They have called police several times.
Especially after the family claims a drone followed them to Walmart, and the hacker texted their daughter's phone.
"He texted her phone stating that he was at Walmart and there's a red car parked in the handicapped spot. And there was a red car parked in the handicapped," Romano said. "And he said, 'I'm inside, maybe.'"
One weekend the hacker had a series of 10 or more pizzas delivered to the family's house using online ordering.
"Pizza Hut I bet came here four or five times in a row because they said it was from a hub or something," Romano said. "I was just trying to tell them put a block on our address."
The hacker has never asked for money, in fact, in an insulting text said, "I know you are poor."
We even caught it the harassment on camera while in the family's home.
The hacker took control of a game on the a cell phone, which is not connected to WiFi, and sent creepy messages.
"I see you," the phone blared in a creepy voice. "Do you want to play hide and seek?"
"I want it to stop," Garrity told me. "We want him to leave us alone, we want him to get out of our lives. The guys is very intelligent. The guys is very smart but he needs to get some help."
The family has been "dark" with no WiFi and no cable for a couple of weeks but they are still getting harassing messages via text.
They have been waiting since early December for a new cable company to come out and reconnect them, but the hacker somehow keeps changing their appointments with that company.
We are not naming the cable companies involved until we can get an explanation from them, as to how this can happen.
We have also asked Cleveland Police for a response and have not heard back.
The family claims they also filed an online report with the FBI. We will also follow-up with that agency.
Copyright 2018 WOIO. All rights reserved.