Honoring a fallen hero: Flags will be lowered, tributes pour out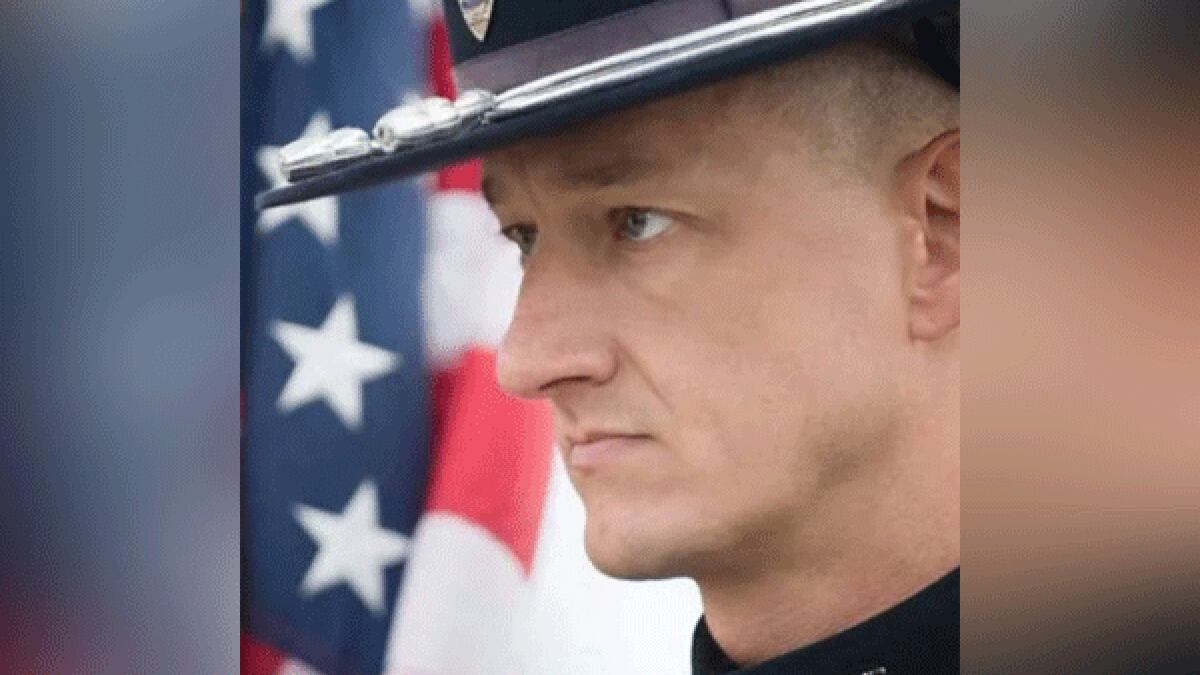 Updated: Jan. 8, 2019 at 12:15 PM EST
COLERAIN TWP., OH (FOX19) - Ohio Gov. John Kasich announced Tuesday morning flags will be lowered statewide in honor of fallen Colerain Township Police Officer Dale Woods.
"The death of Colerain Township Police Officer Dale Woods is not only a tragedy for the community he served, it is also a heartbreaking loss that all Ohioans share. We will be lowering the flags in his honor," Kasich said in a tweet.
Officer Woods, 46, died at University of Cincinnati Medical Center Monday night, three days after he was hit by a pickup truck as he moved a traffic cone at the scene of an earlier crash on Colerain Avenue.
READ MORE: Colerain Twp officer hurt in the line of duty dies: 'Even in his final moments, he shared'
His in-the-line-of-duty death is the first of a law enforcement officer in the Tri-State since Cincinnati Police Officer Sonny Kim was shot to death in Madisonville in June 2015.
Condolences from several law enforcement agencies, fire departments and other first responder agencies are pouring out online for the officer and his colleagues.
Officer Woods' funeral will be held Monday and though it's sure to be packed with brothers and sisters in law enforcement, two members of a Cincinnati fire department won't be able to make it.
Colerain Township Fire Department said two of their firefighters are currently deployed with the U.S. Army and can't make it to Officer Woods' services so they made their own memorial to honor their fallen brother Saturday.
Officer Woods didn't just touch the lives of those he worked with and those in law enforcement. His impact was felt throughout his community.
Tuesday, Heather Hibbard posted pictures of the fallen officer on her Facebook page in tribute.
Hibbard said she wanted to thank Officer Woods for his service and shared a sweet memory of Woods and her son. Officer Woods is seen in the pictures tossing a football with young children in the Deshler Drive neighborhood.
Officer Woods worked 15 years at Colerain Fire Department before entering law enforcement and spending the past 15 years at Colerain Police Department.
Copyright 2019 WXIX. All rights reserved.