Procession for Colerain Twp. officer killed in line of duty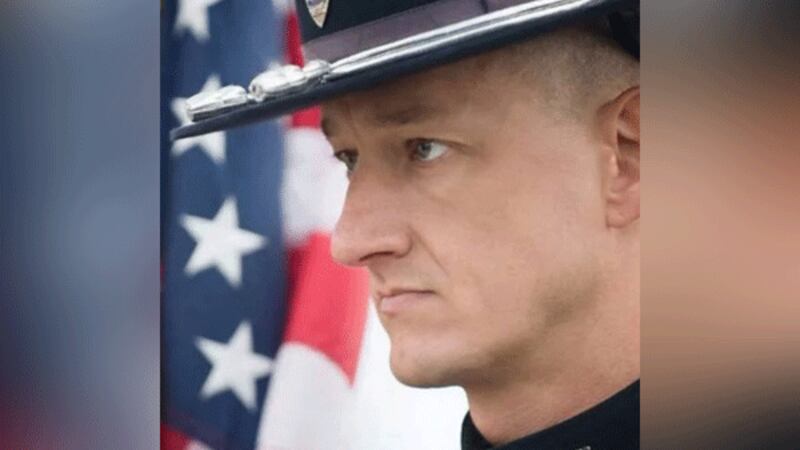 Updated: Jan. 12, 2019 at 11:26 AM EST
COLERAIN TWP., OH (FOX19) - A Tri-State law enforcement officer killed in the line of duty will be honored and laid to rest in services that begin Saturday
Colerain Township Police Officer Dale Woods died Monday night at University of Cincinnati Medical Center.
The 46-year-old father of three described by his police chief as "a cop's cop" was struck and critically hurt by a pickup truck as he moved a traffic cone at the scene of an auto crash about 11 p.m. Friday on Colerain Avenue, according to his obituary on the Greater Cincinnati Police Museum website.
RELATED | Colerain Twp officer injured in line of duty dies: 'Even in his final moments, he shared'
The public is encouraged to line the route Saturday as a procession with Colerain Township Police Officer Dale Woods' American flag-draped coffin travels from Spring Grove Funeral Home to his visitation at Colerain High School.
The procession will leave the funeral home located at 4389 Spring Grove Ave. about 9:30 a.m. and head east on Spring Grove Avenue to northbound Winton Road to westbound Galbraith Road, pausing at the North College Hill Police Department.
It will briefly pause at Clovernook Country Club in a nod to Officer Woods' love for the game of golf.
The procession will proceed westbound Galbraith Road to northbound Colerain Avenue to westbound Springdale Road, where it will make another brief stop at the Colerain Police Department,
The procession will proceed southbound on Poole Road to Colerain High School, where the visitation will be noon to 4 p.m. The school is located at 8801 Cheviot Rd. Doors will open for visitors no sooner than noon.
No vehicles will be permitted on school property until 11:45 a.m. Visitors should enter through the Cheviot Road entrance doors (east side of school).
Parking will be on school grounds only. Shuttles are not available. Vehicles must enter through the Cheviot Road entrance.
Food and/or drinks are not permitted inside the school. No one is permitted to be in any area of the school other than the gymnasium.
On Sunday, a private visitation for family, police, fire and Colerain Township personnel will be held at Spring Grove Funeral Homes or Spring Grove Cemetery.
A service by the Fraternal Order of Police will follow at 8 p.m.
Honoring a fallen hero: Flags will be lowered, tributes pour in
Officer Woods' funeral will be held at noon Monday inside Cintas Center at Xavier University in Evanston.
Cintas Center is located at 1624 Herald Ave.
Doors will open to the public at 11 a.m.
Parking will be available at the Cintas Center lot C2.
Overfill will be directed by staff.
Marked public safety vehicles only will park at the Norwood Plaza off Montgomery Road.
Only marked public safety vehicles will be permitted in the procession from the Cintas Center to Spring Grove Cemetery.
The procession will leave Cintas Center after the conclusion of the services.
It will proceed northbound Dana Avenue to westbound Clinton Springs to northbound Mitchell Avenue to westbound Spring Grove Avenue to the main entrance of Spring Grove Cemetery and Arboretum, 4521 Spring Grove Ave.
A private ceremony will in the cemetery's Rose Garden.
This service is not open to the general public.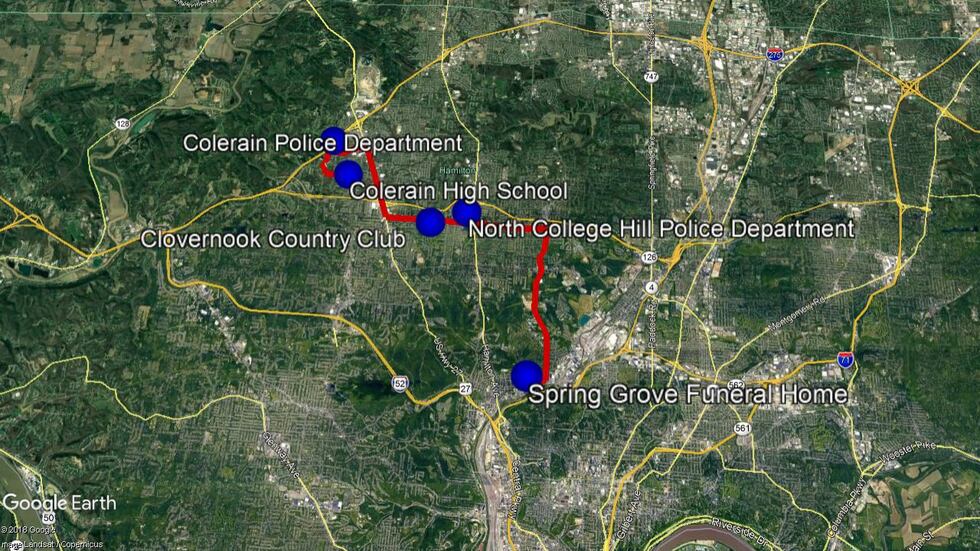 Copyright 2019 WXIX. All rights reserved.