Crashes clog SB I-75, I-71 in Hamilton County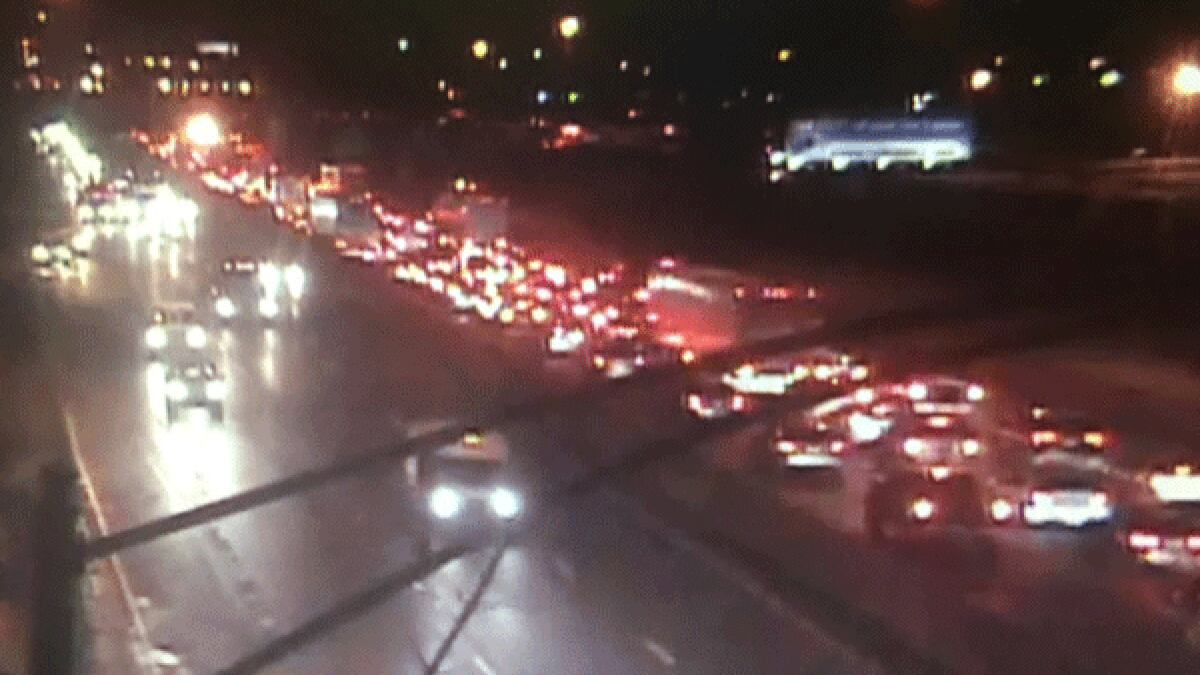 Updated: Jan. 15, 2019 at 6:58 AM EST
CINCINNATI, OH (FOX19) - The morning commute from the northern suburbs into downtown Cincinnati is taking much longer than usual Tuesday.
Crashes are causing lengthy delays on both southbound Interstates 75 and 71 in Hamilton County.
The drive time from West Chester to downtown Cincinnati is about an hour.
A crash was blocking the right two lanes near Paddock Road. It has cleared, but the damage is done.
A second crash nearby, just to the north of the original collision, is now blocking the shoulder and adding to gridlock.
Southbound I-71 isn't faring much better.
A crash involving a semi tractor-trailer at the Montgomery Road exit is delaying traffic over there, too.
Delays are more than 30 minutes from Fields Ertel Road.
Copyright 2019 WXIX. All rights reserved.