Gang of Five: 'Special master' finishes review of council texts, prosecutors dig in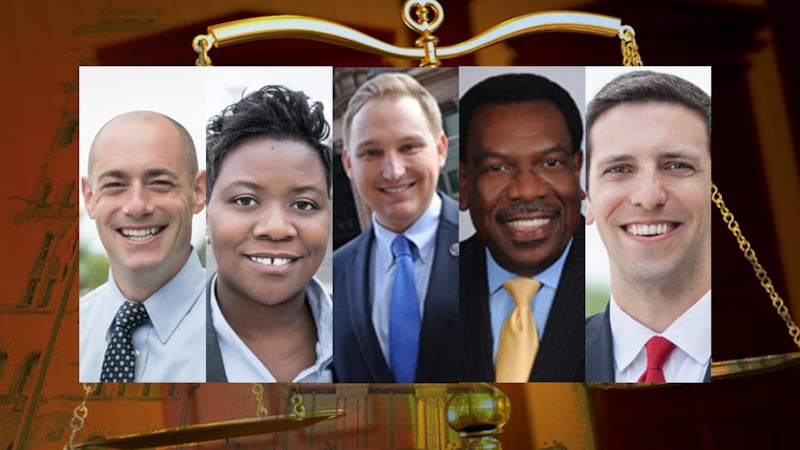 Updated: Jan. 15, 2019 at 5:05 AM EST
CINCINNATI, OH (FOX19) - Hamilton County prosecutors are now reviewing text messages from five members of Cincinnati City Council's self-proclaimed "Gang of Five" as part of a grand jury investigation.
A private attorney referred to as a "special master" was court-appointed in the case at the request of Hamilton County Prosecutor Joe Deters.
Deters asked for assistance to filter out personal texts that might be connected to a potential tampering with evidence case. The offense is a third degree felony punishable by up to three years in prison and a fine of up to $10,000.
Douglas Nicholas spent the past month sorting through thousands of the messages prosecutors obtained via subpoenas from the cell phones of Council Members Wendell Young, Tamaya Dennard, P.G. Sittenfeld, Greg Landsman and Chris Seelbach.
Related stories: Prosecutor takes look after council members destroy texts | 'Rogue' council members held illegal meetings
Nichols told Hamilton County Common Pleas Court Judge Jody Luebbers in a status hearing Tuesday he has prepared several reports with the texts and turned them over to prosecutors.
Assistant Prosecutor Mark Piepmeier told the judge he received the last batch Monday night.
Piepmeier said he believes Nichols' work is done, but prosecutors will consult him again if they find something missing or need clarity.
Now prosecutors will dig in and examine the texts as they work to determine if anyone broke the law.
It's not clear how long that may take.
Nichols and Piepmeier both declined comment as they left court.
The texts are the focus of a lawsuit alleging the five council members violated Ohio's Open Meeting Act and city charter by deciding public business privately via a secret text string.
Deters convened a grand jury late last year after a city attorney disclosed to a lawyer representing the anti-tax activist who sued for the text messages that some of the ones on Young and Dennard's phones were destroyed.
Young intentionally deleted his texts off device, and Dennard's were accidentally destroyed when she dropped her phone into a pool, court records show.
Landsman, Sittenfeld and Seelbach preserved their messages and turned them over, prosecutors have said.
The texts are under a court order to be retained and turned over to a Hamilton County judge. However, the case is now in the First District Court of Appeals.
Victory for Gang of Five: Appeals court wants to hear the case
Deters convened a grand jury and sent a sheriff's deputy to City Hall with subpoenas for the five elected officials' cell phones.
The Gang was under a court order to turn over all their messages by Nov. 2. That includes ones exchanged Jan. 1 to Oct. 23 by even just two members of council, not on the group text string.
The secret text message string among the five council members was first revealed in the spring.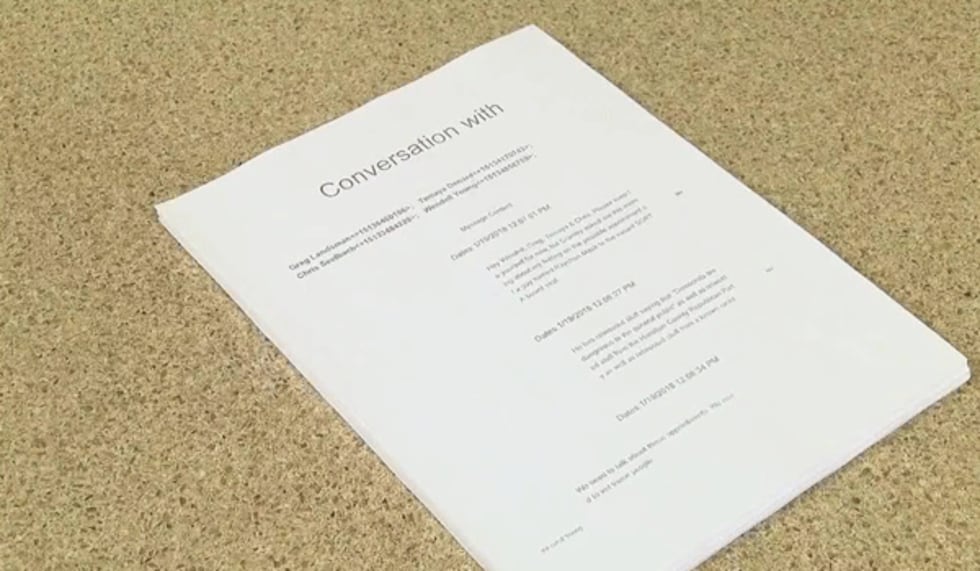 FOX19 NOW sought the messages after a lawsuit was filed in April by an anti-tax activist alleging the majority of Cincinnati City Council violated Ohio's Sunshine Law and the city charter.
The suit describes the Democrats as "a cabal of five rogue members" of council holding illegal, secret meetings via email and text messages.
Attorneys for the Gang have since released several messages, if not all, that they exchanged in their private group string.
Several were released in April and more were dropped in October, a few days before the case went to court.
The texts released so far relate to Mayor John Cranley asking then-City Manager Harry Black to resign in March; the FC Cincinnati stadium deal and Cranley's nominee for an appointment to the Southwest Ohio Regional Transit Authority (SORTA).
Some of the messages were eyebrow-raising, with Young calling the mayor a liar and referring to him as "little sucker."
In other messages, Black promised Seelbach he would fix problems with the streetcar if Seelbach would vote to keep Black.
We are still waiting for the texts exchanged by two council members.
'Amen! We're the new Gang of Five: Secret council text messages released ahead of hearing
Council texts: Harry Black urged to seek counseling, mayor 'flat-out lied'
The initial request for the texts in the lawsuit were 18 days of messages in March and April, an injunction and a small amount of legal fees, attorneys on the case have said.
Now, the dispute has turned into hundreds of thousands of dollars in attorneys fees and potential criminal involvement.
Earlier this year, Council approved spending up to $150,000 for private attorneys to represent the Gang in court.
The Gang's private lawyers are with Dinsmore & Shohl and Taft Stettinius & Hollister.
The city solicitor's office also has been working on the case.
Cincinnati officials released records last week showing the cost to taxpayers -- so far -- for outside attorneys to defend the Gang in the lawsuit. At this point, the city has been billed $71,963.
City attorneys also are clocking in a lot of time on the case, a minimum of 350 each, records show.
Settlement talks have been underway in the case, but attorneys on both sides aren't talking, so it's not clear if a resolution might be near.
Meanwhile, attorneys for the anti-tax activist who sued for the texts are now seeking copies of the Gang's text messages from their cell phone providers, a move city lawyers are fighting in appeals court, records show.
Gang of Five: Settlement talks as attorneys seek secret texts from carriers
Copyright 2019 WXIX. All rights reserved.