Attorney to Cincinnati: Reinstate officers suspended amid federal probe 'It's not fair'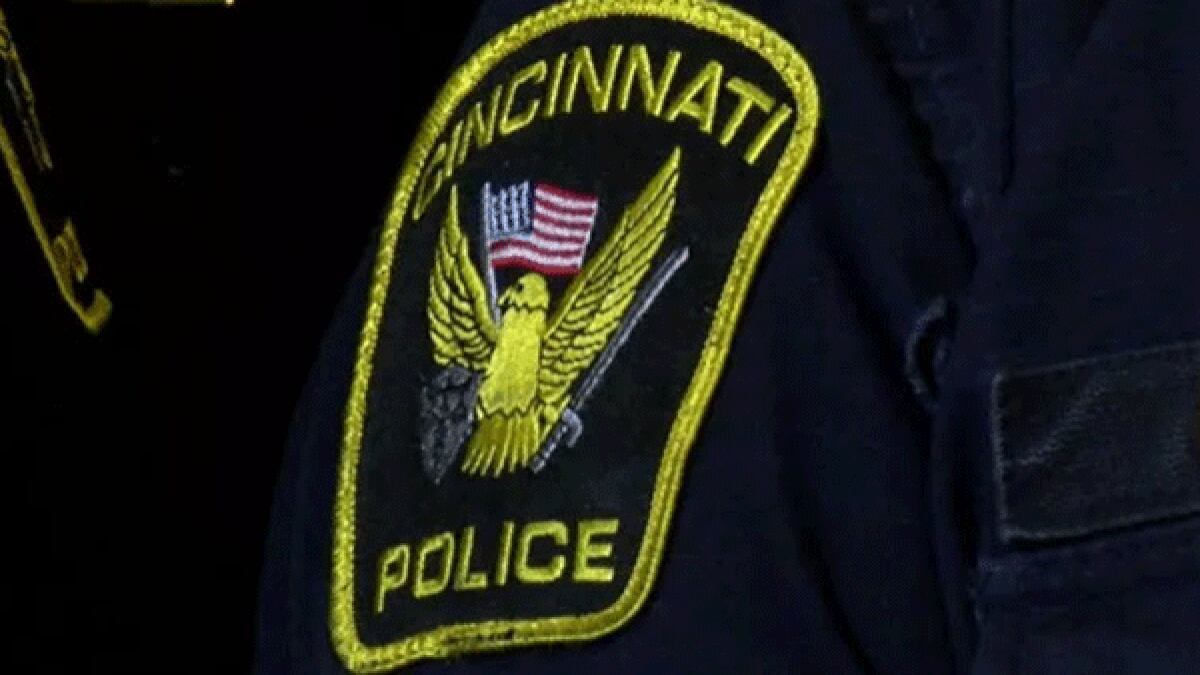 Updated: Jan. 16, 2019 at 2:36 PM EST
CINCINNATI, OH (FOX19) - An attorney representing two Cincinnati police officers whose powers were recently suspended amid a federal investigation is calling for them to be restored.
Carl Lewis said Wednesday he sent a letter to the City Solicitor's Office requesting a meeting to get some answers.
Officers Patricia Simpson and Quiana Campbell have been on paid administrative duty the past two months after they willingly talked to CPD internal investigators without legal representation, he told FOX19 NOW.
"I am fighting for Officer Simpson and Officer Campbell," Lewis said.
"They are great, great officers and I don't understand why they are being subjected to this merely on speculation. That's all it is. It's innuendo and speculation. You and I are in the dark. I don't know what it's connected to. I have not gotten an official statement from anyone what it's about. Until I get a meeting, I don't know what they are doing. These officers are in limbo. It's not fair.
"They have not been charged. They have not been indicted. There's just nothing. We have a process of due process and that's not due process. You give them a hearing, let them be heard. Give them a determination, OK? But to just come in and place them on desk duty and restrict their powers and take their badge, I'd say that's not fair to my clients and any other officers who have had their powers stripped until there is a charge."
Lewis said CPD took their police powers after the officers were called to separate meetings with internal investigators.
He said the officers willingly spoke without attorney representation.
"Their cooperation and honesty and truthfulness has gotten their police powers suspended," he said. "If someone says to you 'we'd like to talk to you, there's been some allegations' and you say 'yeah, I'll talk to you without an attorney' – and these are police officers.
"They know they have the right to have an attorney present. Their candor and honest ended with 'Well, we are going to suspend you right now.' Their powers have been suspended and they don't know why. They are clueless as to why their powers are suspended."
Hamilton County Prosecutor Joe Deters told FOX19 NOW last month CPD's Vice Unit is under federal investigation, and the officers were suspended.
CPD Vice Unit under federal investigation, 2 cops suspended, prosecutor says
Simpson, 42, has been assigned to the vice unit for more than a decade.
Campbell, 38, is a former neighborhood liaison officer in District 4 who was transferred to the Impound Lot just over a year before her suspension.
The scope of the federal investigation remains unclear.
Simpson, is CPD's "subject matter expert on the liquor permit process and has extensive knowledge on liquor laws and regulatory violations," according to her latest job evaluation.
It remains unclear when the investigation began or what the result will be.
So far, Cincinnati police and officials with the U.S. Attorney's Office for Southern Ohio and the Cincinnati office of the FBI are not talking.
"For a number of legal and safety reasons, we never confirm, deny or comment on investigations. Hamilton County Prosecutor Joe Deters has no affiliation with our office," wrote Jennifer Thornton, a spokeswoman for the U.S. Attorney's Office, in a Jan. 3 email to FOX19 NOW.
On Wednesday she wrote: "I appreciate you asking, but we are not able to comment."
We are checking with Cincinnati police for a response to Lewis' remarks and letter to the city. We will update this story once we hear back.
Earlier this month, a veteran police captain was suspended.
Capt. Michael Savard was stripped of his gun, badge and police powers Jan. 4, a police spokesman has confirmed.
No further explanation has been provided.
Savard oversaw the department's Special Services Section, which includes the K-9 and traffic units, and worked scores of off-duty details, including several at bars and clubs, while he was a lieutenant, police record show.
Like Simpson and Campbell, he continues to be paid while he is on desk duty.
We have a records request in for his personnel file and other related records.
Veteran CPD captain most recent in string of suspensions; unclear if connected
Federal investigators are slow and methodical, said Mike Allen, the former Hamilton County prosecutor. He now has a criminal defense firm located in downtown Cincinnati.
"They are slow and methodical because they can be. They have unlimited resources, so they are not on any kind of time table," he said. "They are extremely thorough and will not bring a case unless they think they can prove it beyond a reasonable doubt."
The federal government shutdown is in its fourth week and is now the longest in history. It could be adding an unexpected delay, Allen noted, which is perfectly understandable given the circumstances.
More than 400,000 federal employees across the country are impacted. Most of those workers will get back pay, but not all of them.
"I have a couple of cases over there that a are a little slower in discovery because of that," he said.
Thornton said the U.S. Attorney's Office has been functioning with only excepted personnel since the start of the shutdown.
"During a government shutdown, our office continues its essential public safety and national security missions," she explained. "That means employees working on those functions are required to work, without pay, while shuttered. Other employees are furloughed and required not to work. Our support staff is on a rotating skeleton crew.
"Generally, criminal litigation continues without interruption as an excepted activity to maintain the safety of human life and the protection of property. Civil litigation is curtailed or postponed to the extent this can be done without compromising to a significant degree the safety of human life or the protection of property."
Simpson became a Cincinnati police officer in February 2004 and worked in District 2 until she was transferred to the vice unit in May 2006, her personnel file shows.
"Officer Simpson is assigned to the Vice Squad as the Liquor Coordinator and responsible for maintaining, processing and coordinating reports related to liquor permits for the Department," her review states. "She is the Department's subject matter expert on the liquor permit process and has extensive knowledge on liquor laws and regulatory violations.
"Officer Simpson routinely works with other units, outside agencies, and other City Departments, including council members who rely on her knowledge of liquor permit premises. Officer Simpson's work led to several chronic nuisance locations being shut down or receiving penalties from the Liquor Commission. Officer Simpson is highly motivated and performs her duties with little supervision."
Another supervisor, Lt. Bret Isaac, the police chief's brother, concurred with Schultz's assessment of her work.
"Officer Simpson's knowledge and expertise with liquor compliance investigation, and her ability to navigate the intricate process of liquor objections is unmatched," Isaac wrote.
"She has a solid work ethic, and she is a team player. She is always willing to assist when help is needed elsewhere in the section. Officer Simpson is organized and efficient, delivering a very high quality work product. She works very well with little direct supervision and completes her assignments on time. She conducts herself in a professional manner, reflecting very favorably on the department. Officer Simpson is a valued and respected member of the Unit. She is dedicated to the department and loyal to the mission. I appreciate her efforts and commend her on her dedication to duty.
"Officer Simpson," Isaac wrote in closing, "should consider studying for promotion."
Officer Campbell became a Cincinnati police officer in December 2008 and worked in Districts 1 and 5 and then was transferred to District 4, where she spent time in the Neighborhood Liaison Unit.
Like Savard, she also worked several off-duty details, including ones at bars and clubs, police records show.
For the most part, her job evaluations are positive and she received "Exceeds Standards" ratings.
Supervisors viewers, however, widely praised her work in the Neighborhood Liaison Unit assigned to Bond Hill and Roselawn.
"The amount of caring, knowledge and problem solving skills that Officer Campbell brings to the table related to these two important communities is quite remarkable," Sgt. Kenneth Kilgore wrote in her 2015-2016 review.
"Officer Campbell has the unique ability to be completely forthright in her dealings with the community councils and residents. I have personally observed this officer deliver news both good and bad with an empathy and compassion seldom seen outside of a close knit family environment. Officer Campbell is emblematic of The Cincinnati Police Departments best practices related to the Community Oriented Policing."
However, did get a notice of an official reprimand in September 2017 when she was involved in her third at-fault auto accident within a 24-month period, according to her personnel file.
In October 2017, she was transferred to the Impound Lot, where she was again commended.
"Officer Campbell follows the established standard operational procedure and can be counted on to make sound ethical decisions."
Copyright 2019 WXIX. All rights reserved.