2nd victim succumbs to injuries from massive Gallatin Co. house fire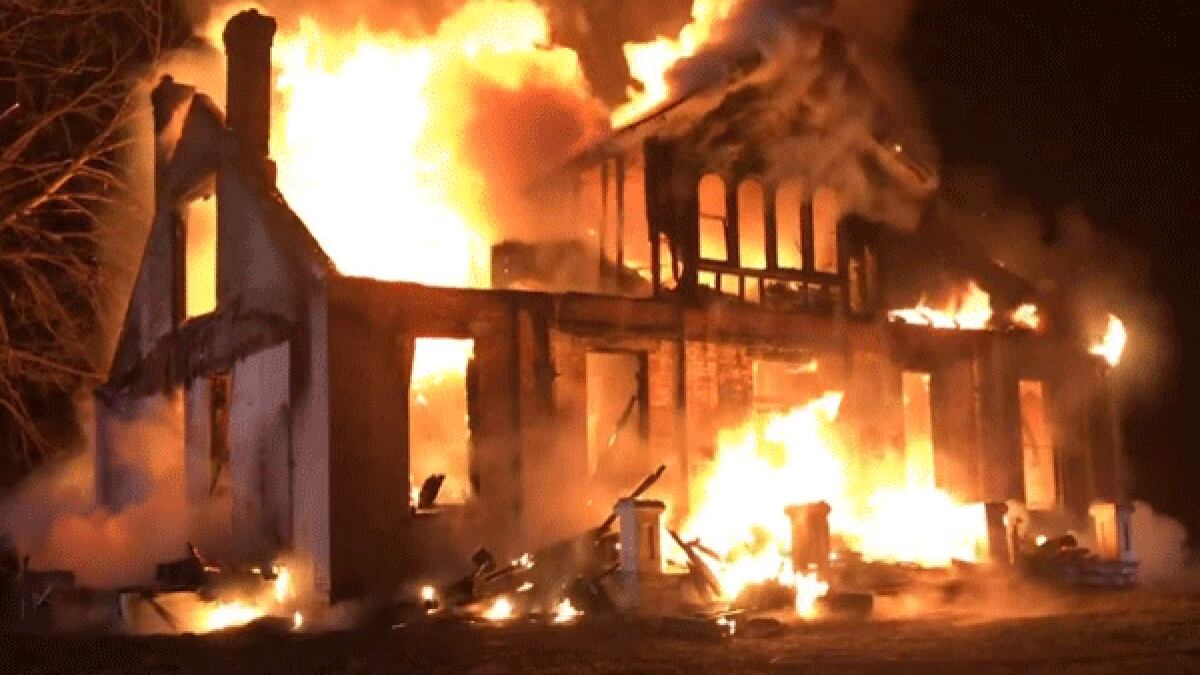 Updated: Jan. 28, 2019 at 3:00 PM EST
WARSAW, KY. (FOX19) - The second victim of a massive, early morning house fire in northern Kentucky died.
The Hamilton Coroner says Esta Wallace, 78, died Saturday from her injuries suffered in the fire.
Gallatin County Sheriff Josh Neal says fire crews found Kenny Ray Higgins dead inside the home while battling the flames.
Crews responded to the 1100 block of Sayresville Road in Warsaw about 1:30 a.m. on Jan. 17, dispatchers said.
Flames roared through the home and destroyed it, according to video shot at the scene by GC Video News LLC and posted to their Facebook page.
Deputies rescued Wallace, who was transported to University of Cincinnati Medical Center for smoke inhalation.
According to Neal, Higgins was in his 50′s and was disabled. Wallace was his aunt.
The bulk of the blaze was knocked down, but crews remained on scene investigating and dousing hot spots.
The cause of the fire has not been determined.
Copyright 2019 WXIX. All rights reserved.