Funeral arrangements set for off-duty officer killed in crash
Updated: Jan. 29, 2019 at 4:25 PM EST
AMELIA, OH (FOX19) - Funeral arrangements have been made for the off-duty Clearcreek Township police officer who died in a head-on crash in Clermont County Monday night
Jerrid Lee, 27, of Bethel, was pronounced dead at the scene of the 8:30 p.m. collision on Ohio 125 near Lindale-Mount Holly Road in Amelia, according to the Ohio State Highway Patrol.
"Officer Lee was a fine and dedicated young police officer, who was committed to our community and its people," said Clearcreek Township Administrator Matthew J. Clark.
"It was our good fortune to have known him for the relatively short time that we did (year-and-a-half), and our hearts ache for his family. He will be terribly missed," said Clark.
Officer Lee was on his way to work out at a gym before going into work when an eastbound 2006 GMC Envoy crossed the center lane on Ohio 125 and struck his westbound 1997 Honda Civic head-on, troopers said.
"Officer Jerrid Lee, an Air Force veteran who served in Saudi Arabia and Kuwait, was hired as a part-time police officer with the Clearcreek Township Police Department on August 14, 2017. He was promoted to full-time on January 22, 2018. He was an energetic young police officer who worked diligently to make Clearcreek Township a safer place for its residents. He was an important member of the Clearcreek Township team and will be sorely missed.
Officer Lee is survived by his wife and young children," the Clearcreek Township Division of Police said in a statement.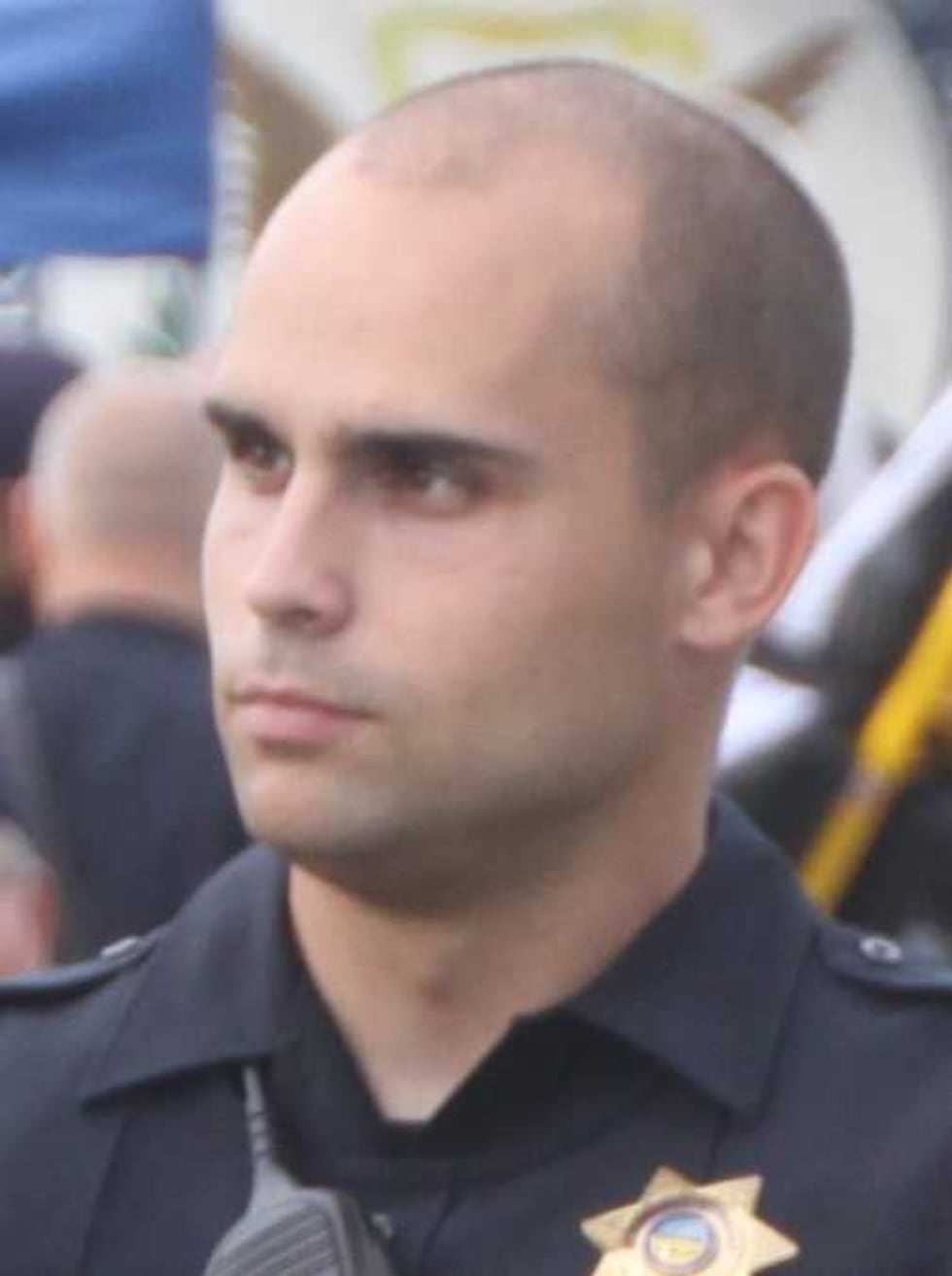 The SUV driver, Justin M. Watts, 31, of Cincinnati, was arrested and declined medical treatment at the scene, patrol officials wrote in a news release.
Police say Watts was impaired by drugs and it was a contributing factor to the crash.
He was arrested on charges of aggravated vehicular homicide, vehicular homicide and vehicular manslaughter and booked into the Clermont County Jail shortly after 1 a.m., jail officials said.
Watts, who also lives in Bethel, appeared in court on Tuesday and was given a $1 million bond.
Both vehicles sustained heavy damage and came to a stop in the westbound lanes, according to OSP.
Lee wore his seatbelt; Watts did not, patrol officials said.
A visitation will be held on Sunday, Feb. 3, at E.C. Nurre Funeral Home 177 West Main St. Amelia, Ohio, from 1:00 p.m. until the time of the funeral service at 4:00 p.m.
Watts has an extensive criminal record in Clermont County, court records show.
Officials from the Ohio Department of Pubic Safety released the driving record of Watts, who they said had his first suspension in 2009. Since then, he's been suspended for various violations.
Meanwhile, law enforcement officials and agencies are continuing to reach out to Clearcreek Township police as they grieve the loss of one of their own.
"It's always sickening when I get notified about this type of incident," Warren County Prosecutor David Fornshell wrote on Facebook. "Please keep Officer Lee's family, friends, and the entire Clearcreek Township Police Department in your prayers. Way too young."
Just last year, a Clearcreek Township police sergeant died unexpectedly. Sgt. Larry Cornett collapsed, 43, and died at home in what was described at the time as a heart attack.
Copyright 2019 WXIX. All rights reserved.