Feds investigating use of Taser on 11-year-old girl, says Cincinnati police union president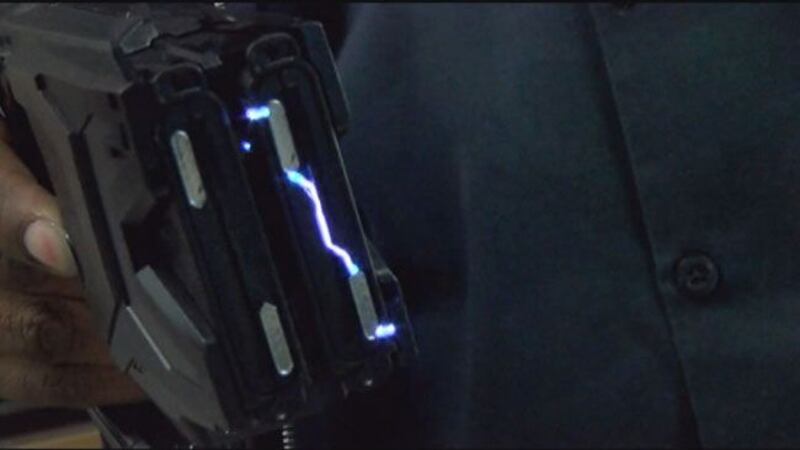 Updated: Feb. 1, 2019 at 8:15 PM EST
CINCINNATI, OH (FOX19) - There is now a federal probe into the case of a Taser used on an 11-year-old girl, according to the head of Cincinnati's police union.
Officer Kevin Brown used a Taser on 11-year-old Donesha Gowdy at the Spring Grove Kroger store on Aug. 6. At the time, the officer, who was working off-duty security detail at Kroger, was trying to stop her from fleeing a shoplifting offense after seeing her and other girls steal snacks.
The Taser barbs hit the 90-pound, 4 foot 11 inch tall girl in the back, and she fell to the ground without breaking her fall, according to an attorney for her family, Al Gerhardstein.
Sgt. Dan Hils, president of Cincinnati's police union, says he was told the Federal Bureau of Investigation had asked the officer involved for voluntary interviews regarding the incident.
PREVIOUS | Cincinnati police change use of force policy after 11-year-old Tased
"I am shocked," said Hils. "This is over the top. There has never been any information that there was anything questionable about this incident. We are still arbitrating over the department discipline."
Hils said he thought the book was shut on any criminal investigation of any sort.
Gerhardstein released this statement to FOX19: "Yes, if the family is contacted we will cooperate. But any investigation should also review the broader systematic issue of excessive force against juveniles generally and the extreme racial disparity regarding juvenile arrests."
Copyright 2019 WXIX. All rights reserved.