A new day for Who Dey: Bengals officially announce Zac Taylor as head coach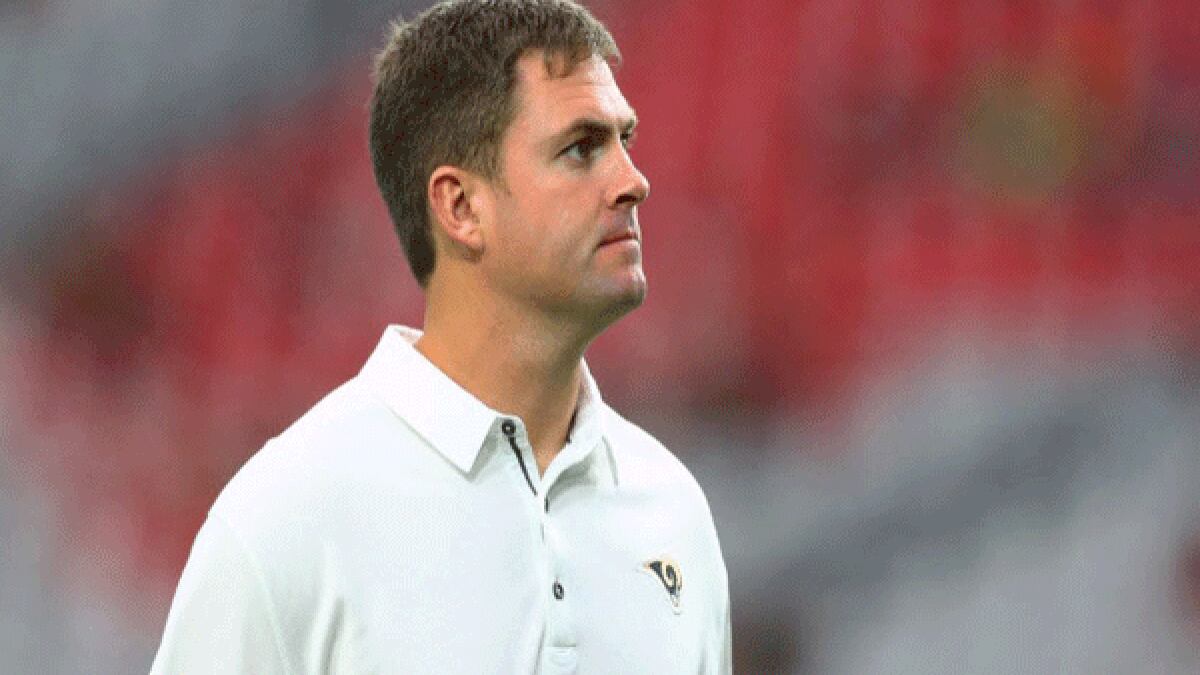 Updated: Feb. 5, 2019 at 12:40 PM EST
CINCINNATI, OH (FOX19) - Who Dey? Zac Taylor, that's who!
The Cincinnati Bengals officially announced Taylor as the team's tenth head coach in Bengals history Monday afternoon.
The long-awaited announcement comes less than 24 hours after Taylor's Rams lost Super Bowl LIII in a defensive battle against the New England Patriots.
He spent the last two seasons in Los Angeles as an assistant coach.
READ MORE: Report: Zac Taylor likely introduced on Tuesday
Taylor's hire is already sparking excitement among the team.
Defensive End Sam Hubbard texted Jeremy Rauch to express his joy over Taylor saying, "I'm excited. Can't wait to get to work."
Other players, both current and former, offered similar sentiments Monday.
The feeling of excitement was also clear between new coach and his QB in a tweet from the Bengals.
One of the Queen City's fellow professional sports teams also offered their 'welcome home' to Taylor.
FC Cincinnati head coach Alan Koch welcomed Taylor as 'one Cincinnati head coach to another.'
Taylor is a familiar face to the Queen City. He was the offensive coordinator and quarterbacks coach at the University of Cincinnati in 2016 under head coach Tommy Tuberville.
He is stepping into his new head coaching position on the heels of an NFC West winning 13-3 season with the Rams.
"I am happy and fortunate to join the Cincinnati Bengals as head coach," Taylor said. "This is a great organization with good people and a rich history, and I am excited to get started. I am looking to add to that history by setting high standards, and holding everyone here accountable to those standards. There is a lot of work to do, and this is Day 1. We're going to attack every day with enthusiasm to get this team ready to go."
Taylor also spent time with the Miami Dolphins as an assistant coach from 2012-2015.
"Zac is a bright coach with an offensive mind and background, which is important to have in today's NFL," Bengals president Mike Brown said. "And he's young. He embraces new ideas and new ways to do things, which will be a good thing for us. I believe our team will be exciting and fun to watch with him at the helm."
The Bengals did not play in the Super Bowl but they got kicked off the official end to the 2018-2019 season with a bang.
The team hyped up their fan-base with an Instagram post teasing Taylor's arrival.
The 2019 Cincinnati Bengals season "starts NOW! We hope to see you in The Jungle this season! WHO DEY!" the team said in the Instagram post overnight Monday amid multiple media reports Taylor would be flying in to finalize the deal.
READ MORE: 'Bittersweet': Marvin Lewis out after 0 playoff wins in 16 seasons
Taylor succeeds Marvin Lewis who spent 16 seasons with the Bengals from 2003-2018.
It will be an uphill battle for Taylor as he takes over the team. The Bengals haven't won a single playoff game in the last 16 years despite making the playoffs seven times -- including three appearances as AFC North Champions (2005, 2013 and 2015.)
READ MORE: London Calling: Who Dey is visiting the UK in 2019
The now-former Rams assistant will get a chance to prove himself against his former head coach Sean McVay and the quarterback he helped mold Jared Goff across the pond in the 2019-2020 season.
The NFL announced Who Dey is headed to the U.K. will face the Rams at either the Tottenham Hotspur's new stadium or at Wembly Stadium. Exact dates and locations have not yet been announced.
Bengals officials tout Taylor's offensive backbone as he takes charge of the team.
In Los Angeles Taylor helped guide Goff to career highs in major passing categories such as: 364 completions, 561 attempts, 4688 passing yards, 32 passing touchdowns, 64.9 completion percentage, 8.36 yards per attempt and a 101.1 passer rating.
Under Taylor's tenure, Goff ranked fourth in the NFL in passing yards and eighth in passer ratings.
The Bengals hope Taylor's offensive prowess will help the team's struggling offense which failed to mount an offensive attack in the first half of the Dec. 23 game against the Browns.
That loss guaranteed a last place finish for the team for the first time since 2010.
A press conference to introduce Taylor is scheduled for 2 p.m. at Paul Brown Stadium Tuesday.
Copyright 2019 WXIX. All rights reserved.