Ohio lawmakers look to re-introduce 'red flag law' after deputy's death in standoff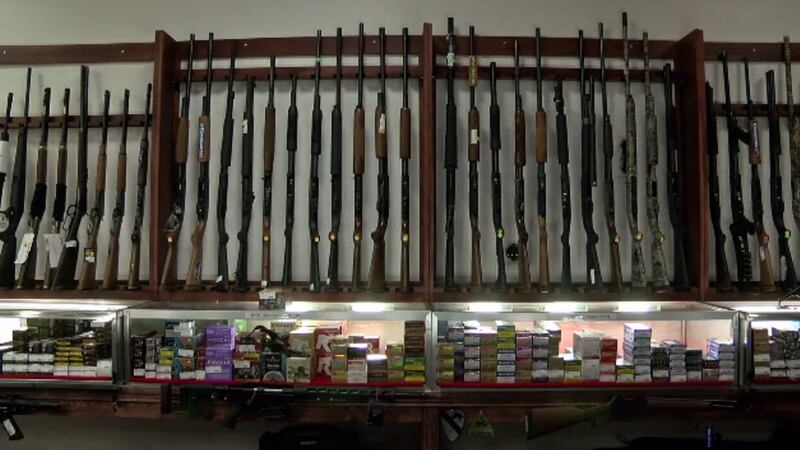 Published: Feb. 4, 2019 at 11:03 PM EST
CINCINNATI, OH (FOX19) - After learning that a Clermont County sheriff's detective was shot and killed, some Ohio legislators are now planning to push for a "red flag law" to be passed.
State Sen. Cecil Thomas said that he and other legislators worked on a "red flag law" before, but it did not pass. He said that if it were in place, people could ask a court to take someone's weapons away, if that person appears to be a threat.
"It would allow the family to petition the court, for the safety of the individual in particular, to remove that firearm from the premises," said Senator Thomas.
In the senator's eyes, it is worth trying to get the law passed again because it could stop someone from hurting themselves or someone else. It is often described as a gun violence prevention law, but not everyone is on board with the idea.
Thomas said he even wonders if it could have potentially prevented what happened to Clermont County Sheriff's Detective Bill Brewer this past weekend. Brewer was shot and killed during a standoff. The attorney for the suspect in that shooting, Wade Winn, has said said that Winn has mental issues.
READ MORE | Prosecutors to seek death penalty for Clermont County standoff suspect
In August 2018, Winn was convicted of improperly handling firearms in a motor vehicle.
"If the law had been in place, it would have at least allowed for the family to say to the courts, 'I'm concerned,' and the process could've started," said Thomas. "Whether it would've saved this particular officer's life, I don't know."
Those who oppose the idea, like the Buckeye Firearms Association, believe that the current laws are already designed to prevent those kinds of tragedies.
"There are already laws in place where somebody can be involuntarily committed for psychological evaluation and have a court determine if they are competent or not competent," said Joe Eaton with the Buckeye Firearms Association.
Opponents also argue that it is important for Ohioans to have the right to self-defense.
"They totally strip the citizens of Ohio of their due process," said Eaton. "Everyone in Ohio should be innocent until they've been proven guilty of committing a crime."
Thomas said they plan to re-introduce the red flag law and other gun bills as early as this week.
Leaders of the Buckeye Firearm Association expect they will fight it.
Copyright 2019 WXIX. All rights reserved.