The problem with Kentucky's hate crime law? 'It doesn't really do much of anything'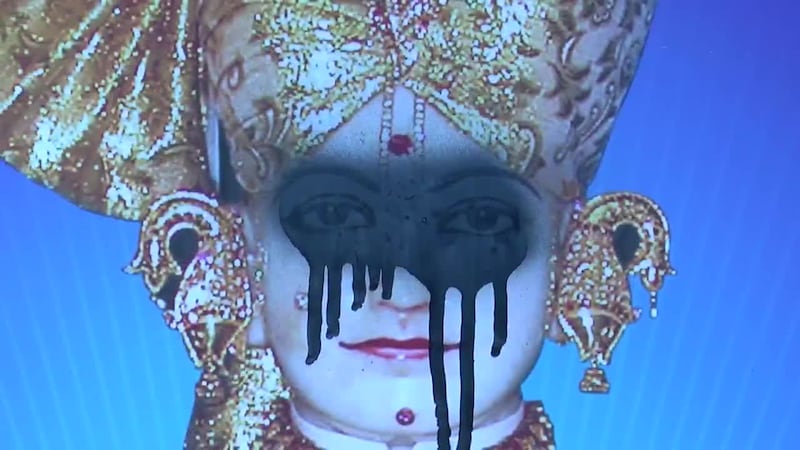 Updated: Feb. 11, 2019 at 7:40 PM EST
CINCINNATI, OH (FOX19) - After public outcry, Kenton County Commonwealth Attorney Rob Sanders did something he's never done before -- dug deep into his state's hate crime law. But his idea was not just to prove that a white supremacist had attacked because of hate, but more to prove Kentucky's law -- even with a conviction -- would actually do nothing.
Sanders says he thinks Kentucky's hate crime law is "pretty toothless."
"We have it. It exists," he says.
It does not enhance the punishment or even give judges and parole boards any addition powers when a convict is up for parole.
"It doesn't really do much of anything," said Sanders.
Kentucky is one of 46 states with some type of hate crime protection law on the books. But Sanders would tell anyone it doesn't matter.
"It's really not worth the paper it's written on," he said.
There is nothing on the books right now to enhance penalties. Classifying something as a hate crime, Sanders says, creates an unrealistic expectation for prosecutors and law enforcement -- and the public.
"And they expect it to mean something, but in Kentucky, it really doesn't," he said.
READ MORE | DOJ's map of hate crimes laws
Sanders tested his theory in the 2010 case against Devlin Burke -- and four other people -- who were pulling out of a gas station and almost hit a group of women who were leaving a gay bar.
"One of the women smacked the trunk of the car to alert the driver that they were back there. Words were subsequently exchanged. Mr. Burke and his co-defendants exited the vehicle and proceeded to assault the group of women that were leaving the bar," Sanders said.
He says the men then assaulted the women while yelling anti-gay slurs. When bystanders tried to stop the fight, they too were assaulted.
"At the time I was thinking, this would be a perfect case to use as an example of just how toothless Kentucky's (hate crime laws are)," Sanders said.
In 2016 -- the State's Court of Appeals tossed out some of the hate crimes designations, finding Burke's attacks on the bystanders were not motivated by hate. Sanders says it didn't mean Burke served any less time or that the conviction went away -- it just further showed the law did not matter.
This past week, a Hindu temple in Louisville was vandalized with hate messages. Another high-profile hate crime case in Kentucky included the killings of two black people in a Kroger in October.
"And I think that may be enough motivation to get the Legislature to actually act upon the need to strengthen our hate crime law in Kentucky," said Sanders.
Kentucky is high in submitting hate crime info to the FBI -- second in the nation. Two Kentucky reps have proposed a bill which would include criminal homicides as hate crimes. That bill would still only allow judges to put the hate crime designation into the court record for consideration during probation and parole decisions.
Arkansas, Georgia, Indiana, South Carolina and Wyoming have no hate crime laws. Each of those states has seen some effort to change that but all have stalled.
Copyright 2019 WXIX. All rights reserved.