Sheriff: 'I refused' police chief's 'inappropriate' request to visit Butler Co business owner in jail 'as a friend'
'I thought it would be a conflict of interest'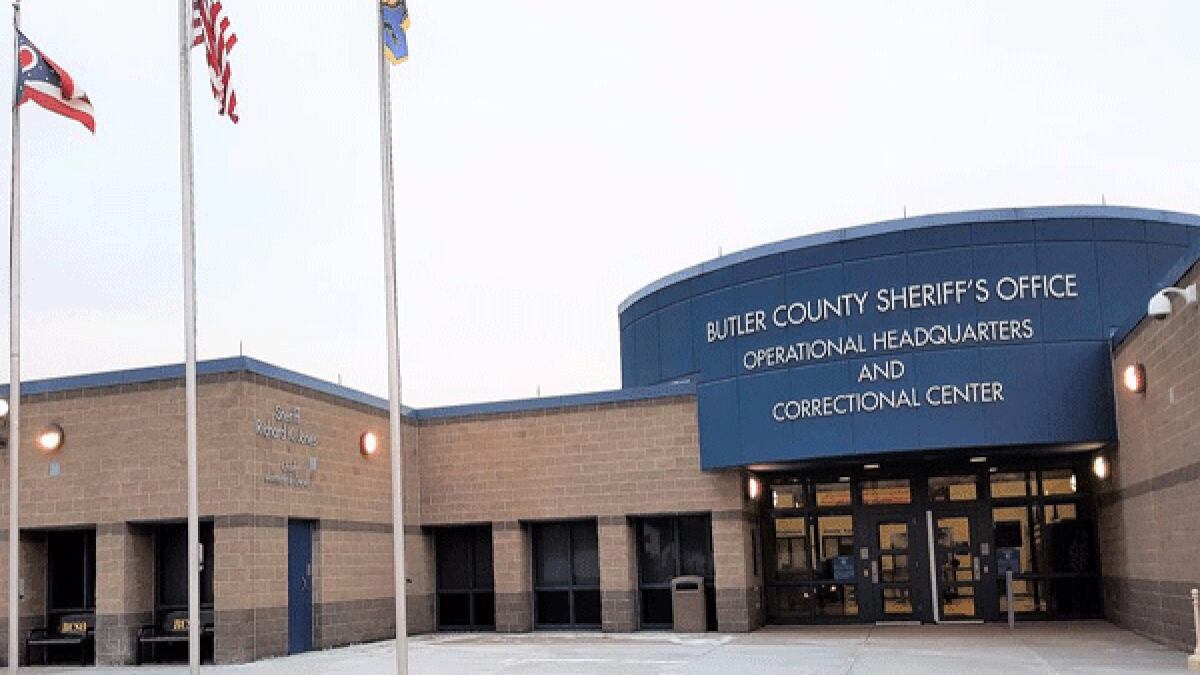 Updated: Mar. 7, 2019 at 5:01 AM EST
HAMILTON, OH (FOX19) - On Friday night, West Chester Township police arrested a resident accused of beating his wife so severely, she went to the hospital and they charged him with felonious assault in addition to domestic violence.
Jeffrey Couch, 51, owner of Jeff Couch's RV Nation in Trenton, was booked into the Butler County Jail early Saturday. He was locked up without bond the rest of the weekend until his arraignment Monday morning.
Court docs: Butler County business owner slammed wife's head 'onto a paved driveway multiple times'
But before Couch was released, Butler County Sheriff Richard Jones said West Chester Police Chief Joel Herzog asked a member of the sheriff's office to visit Couch at the jail "as a friend."
The sheriff said he "refused" the request, calling it "inappropriate and a conflict of interest."
"Sunday afternoon, the police chief from West Chester Police Department called this office and asked if could he visit Jeffrey Couch, not as the chief of police, but as his friend," Jones tells FOX19 NOW. "At that point, it was relayed to me and I relayed it back: 'No. He cannot visit him as a friend.
"That would be a special visit. This guy didn't have any visiting hours or friends on a visiting list. And (the chief) wanted to get a special visit, not as the police chief, but as his friend. I felt it would have been a conflict of interest for him and it would show special treatment and I would not allow it, period."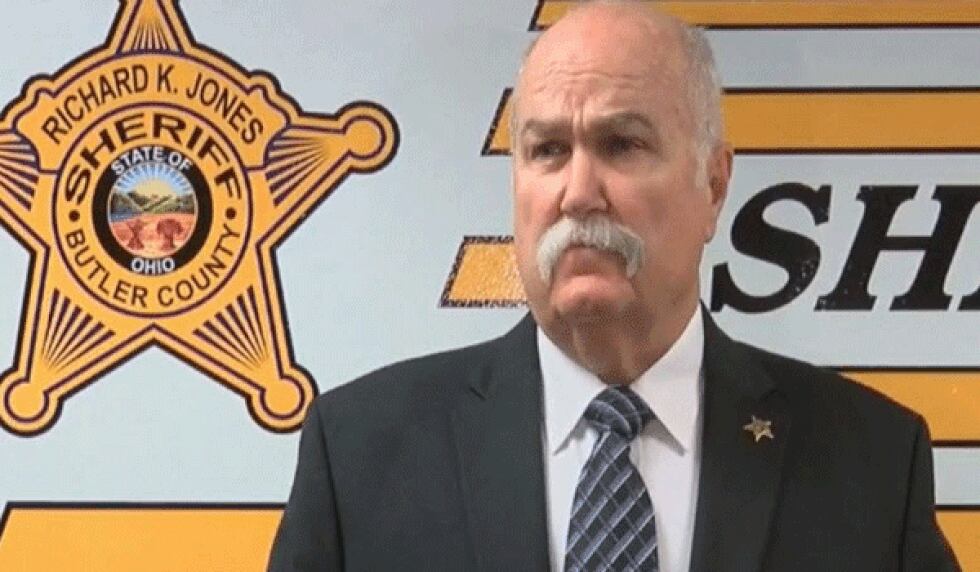 Jones said Herzog's request surprised him.
"This has never happened before," said the sheriff, who took the office in January 2005 and served 12 years prior as the second-in-command Chief Deputy under former Sheriff Don Gabbard.
"I felt it was not proper to allow him to visit as his friend in my jail and also be the police chief of the agency that made the arrest," Jones told FOX19 NOW in an interview Wednesday afternoon. "I refused. I thought it would be a conflict of interest."
We reached out to Herzog through a township spokeswoman, Barb Wilson, earlier this week about how the agency handled the case and Herzog's relationship with Couch and did again Wednesday after our interview with the sheriff.
On Monday, Wilson emailed us the following statement: "I did want to offer that the West Chester Police Department responds to nearly 200 domestic violence calls and about 30 felonious assault calls each year. This incident has been handled in the same manner as all the others - with integrity and professionalism. The investigation of this incident is closed by arrest and the case is now in the hands of the prosecutor."
On Wednesday, she said the chief will not be commenting on any of his personal relationships.
"As with any case of similar circumstance, this case has not risen to the level that the Chief of Police would weigh-in on any decision with regard to the arrest or what charges were filed against this individual," she wrote in an email to FOX19 NOW. "The investigation of this incident is closed by arrest and any decisions on the prosecution of this case will be handled by the Butler County Prosecutor's Office."
We also left a message for Couch's attorney, Erik Niehaus, the former West Chester police chief, but did not hear back.
We ran this situation past our FOX19 NOW legal consultant, former Hamilton County Prosecutor Mike Allen.
"I gotta go with the sheriff on this one," he said Wednesday. "I guess I understand if it's a friend, but if his police agency is doing the investigation, going to visit the guy is problematic.
"You don't want to show any bias any way. You want to ensure your investigation is pristine. You don't want to give the defense attorney anything he can possibly hang his hat on. I think this might be something. It's just too many potential issues. I think the sheriff did the right thing."
Butler County Prosecutor Mike Gmoser told FOX19 NOW earlier this week he was taking the case from local authorities and directly to a grand jury for possible indictment next week to avoid what he said was an appearance of unconfirmed reports of potential influence.
In court Monday, a representative from the prosecutor's office elaborated by saying "people, high-ranking political officials that have been calling neighbors and those kinds of things concern Mr. Gmoser."
We reached out to Gmoser Wednesday but he declined to comment on the sheriff's remarks.
On Monday, he told us "West Chester Police Department has done an excellent job of documenting this case, complete with photographs and all the things necessary to proceed."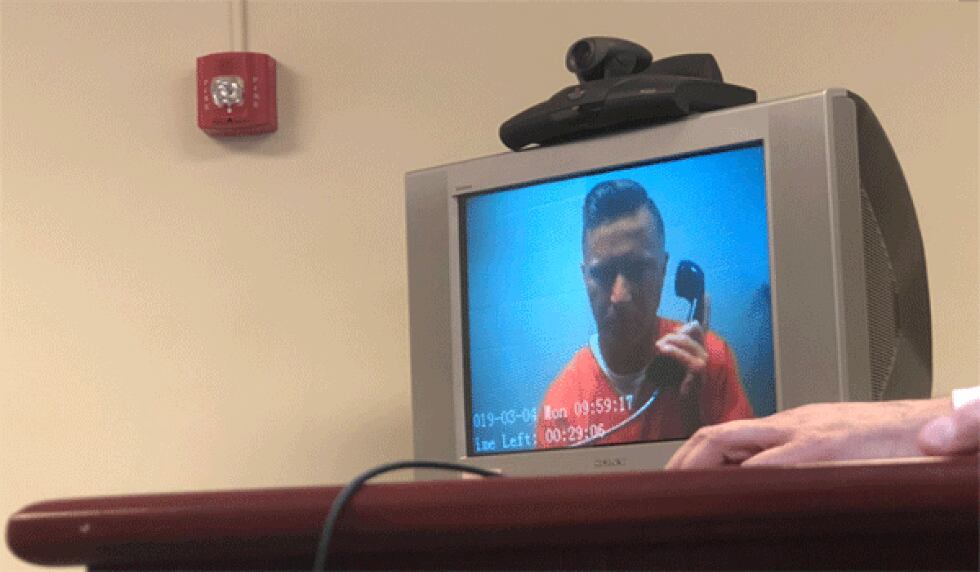 Allen commended Gmoser for taking the case directly to a grand jury.
"It is his absolute right as the county prosecutor to do that. He's the elected prosecutor and if it's got concerns he should take action and I think it was appropriate."
On Monday, we asked the township for a copy of the chief's text messages about this case, and any domestic violence runs or runs to Tamarron Place. We also asked for a copy of his phone log.
We received copies of several text messages on Wednesday.
"Just wanted to let you know that we are investigating an assault at Jeff Couch's house," Sgt. Michael Bruce wrote in a text to the chief at 11:59 p.m. Friday, a copy of one message shows. "I will let you know details when they are available just thought he may be calling you about it at some point. There is a female with injuries at the hospital."
"Thanks," the chief responded.
"Do you have time to take a call?" Bruce wrote in another text.
"Yes."
"I have more information," the sergeant texted.
At 6:53 a.m. Saturday, the sergeant sent the chief another text: "We are going to have to follow up with (victim's name) tonight. She was released and we were not told. The pictures show she was beat up pretty bad. Swollen face and a decent cut to the back of her head."
The chief responded: "Ok, thanks."
Herzog received another message about the case at 10:32 p.m. from Captain Joe Gutman, records show.
"Just FYI several media inquiries on the arrest of Jeffrey Couch. (Township spokeswoman) Barb (Wilson) is being notified of the facts of the call and the facts of the arrest only and will handle the media inquiries from there. Sound good?"
"Yes," Herzog wrote back. "Send to Barb as normal."
She texted the chief about an hour later, at 9:26 p.m.
"I had 3 media calls regarding arrest of Jeffrey Couch. I wasn't going to return them, but Michael Bruce provided some details. I gave out the basics and the charges...."
Another text with Wilson occurred, but it's not clear if she texted the chief or he texted her or what the contents were. That was redacted from our records request for the following reason:
"Records do not document the organization, functions, policies, decisions, procedures, operations, or other activities of the public entity."
That reason also was cited to explain blacked-out parts of the chief's phone log.
The calls that were not blacked out shows he had ones with Butler County Area I Court Judge Rob Lyons, who also has a private practice in West Chester; the second in command at the Butler County Sheriff's Office, Deputy Chief Tony Dwyer, and at least one other with Bruce, township records show.
The chief also had two texts with Lyons.
One was sent at 12:49 p.m. Sunday.
"Can you give me a call when you get a moment"
And: "I want to ask an opinion reference Jeff Couch and then reach out to Jon Fox."
Jon Fox is an attorney with Lyons' law firm in West Chester, according to its website.
Copyright 2019 WXIX. All rights reserved.