Ohio Auditor may issue findings for recovery to 'Gang of Five'
'I am particularly troubled when you have a council member destroying his texts.'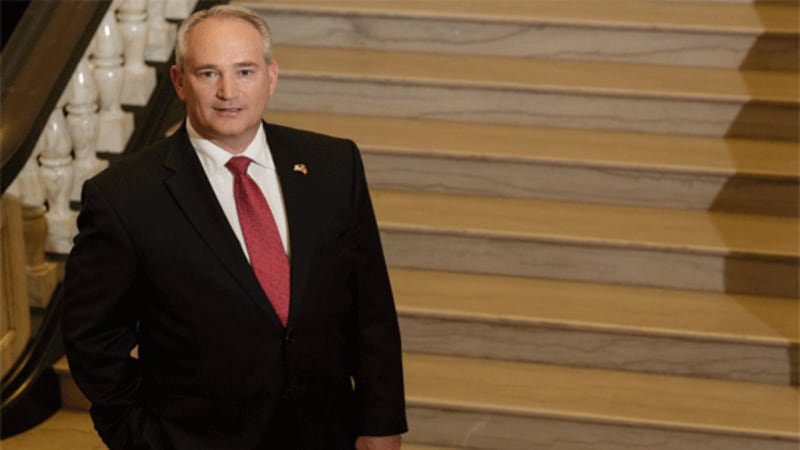 Updated: Mar. 14, 2019 at 12:28 PM EDT
CINCINNATI, OH (FOX19) - Cincinnati City Council's self-proclaimed "Gang of Five could be hit with findings for recovery on the city's next state audit.
Those are assertions public money was misspent and must be repaid.
Ohio Auditor Keith Faber said he will look into public records in Cincinnati, particularly as it relates to Council following the state's Open Meetings Act.
Judge: 'Gang of Five' city council members should resign, violated pubic trust
'Gang of Five': Council's secret text messages are out - and they're explosive
"I am very troubled by the fact that you have five city council members who knew better, and the texts indicated that they knew better that are acting to conduct public business through texting. That's a big concern," he told FOX19 NOW Thursday.
"As we looked at that issue, they spent ($101,000) fighting something on an issue they should have known they should have given up. We will look into whether there will be findings for recovery. We will look at that as part of our next audit. Generally, those are against an individual, but could be against the city council member. I am particularly troubled when you have a council member destroying his texts."
He also is calling for it to be easier and cheaper for the pubic to challenge government leaders for holding illegal secret meetings.
Faber, who took office in January, is calling for complaints about open meetings violations like Cincinnati City Council's "Gang of Five" to go to Ohio's mediation system for public record disputes.
An anti-tax activist filed suit last year to obtain the majority of council's secret text messages about public business.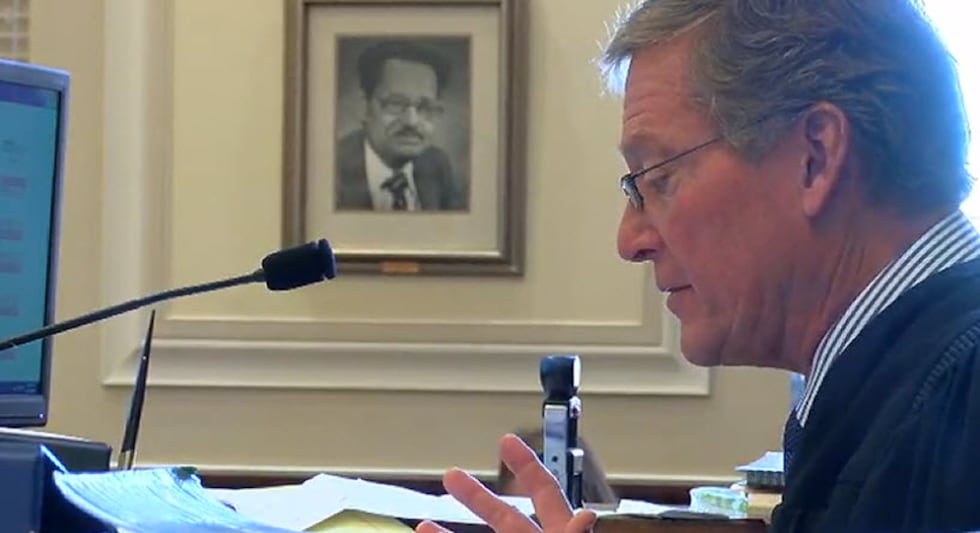 The city, or taxpayers, forked over $101,000 in a settlement in the case last week, $90,000 of which went to Mark Miller's legal fees at the Finney Law Firm, which was founded by the same man who began Coalition Opposed to Additional Spending and Taxes (COAST), Chris Finney.
City attorneys spent 450 hours on the case, city records show.
By comparison, citizens can pay a $25 fee to the Court of Claims and file complaints to seek records they think are being illegally held.
The case then goes with a mediator who works with the court.
As a senator, Faber drafted the legislation for public records disputes to go through the Court of Claims.
"You can do it a lot cheaper than ($101,000). That would have really money for the taxpayers in this situation."
Ministers: 'Gang of Five' true character has come out
Gang of Five: Cincinnati taxpayers to shell out $101K in settlement over secret council texts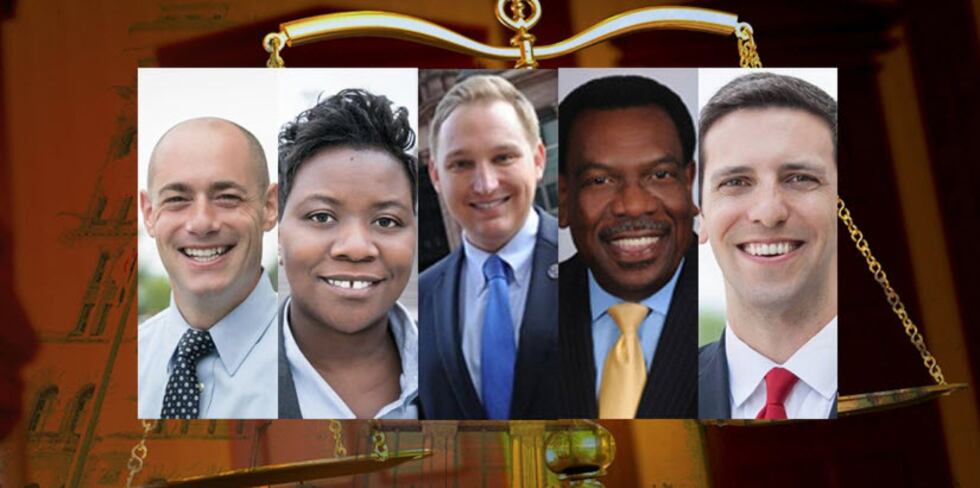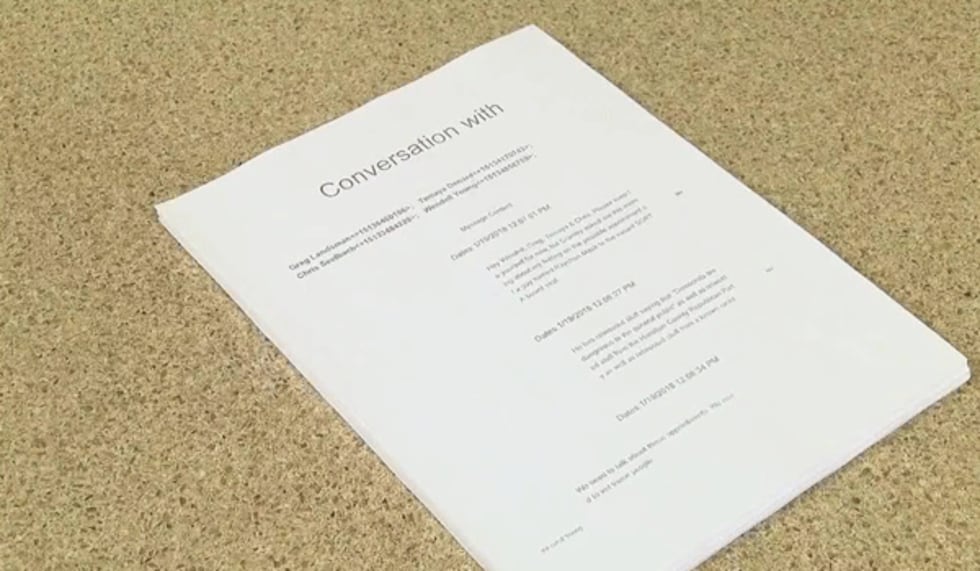 Cincinnati City Council designated their council clerk as the public records training designee representing Mayor John Cranley and City Council for the 2018-2022 term, city records show.
State House Bill 9 requires all elected officials to attend public records training offered by the Ohio offices of the Attorney General and Auditor or to assign a designee to represent them. Each elected official is required to attend the three-hour records training session each term in which they are elected to serve in office if a designee is not assigned, a copy of a March 21, 2018 motion shows.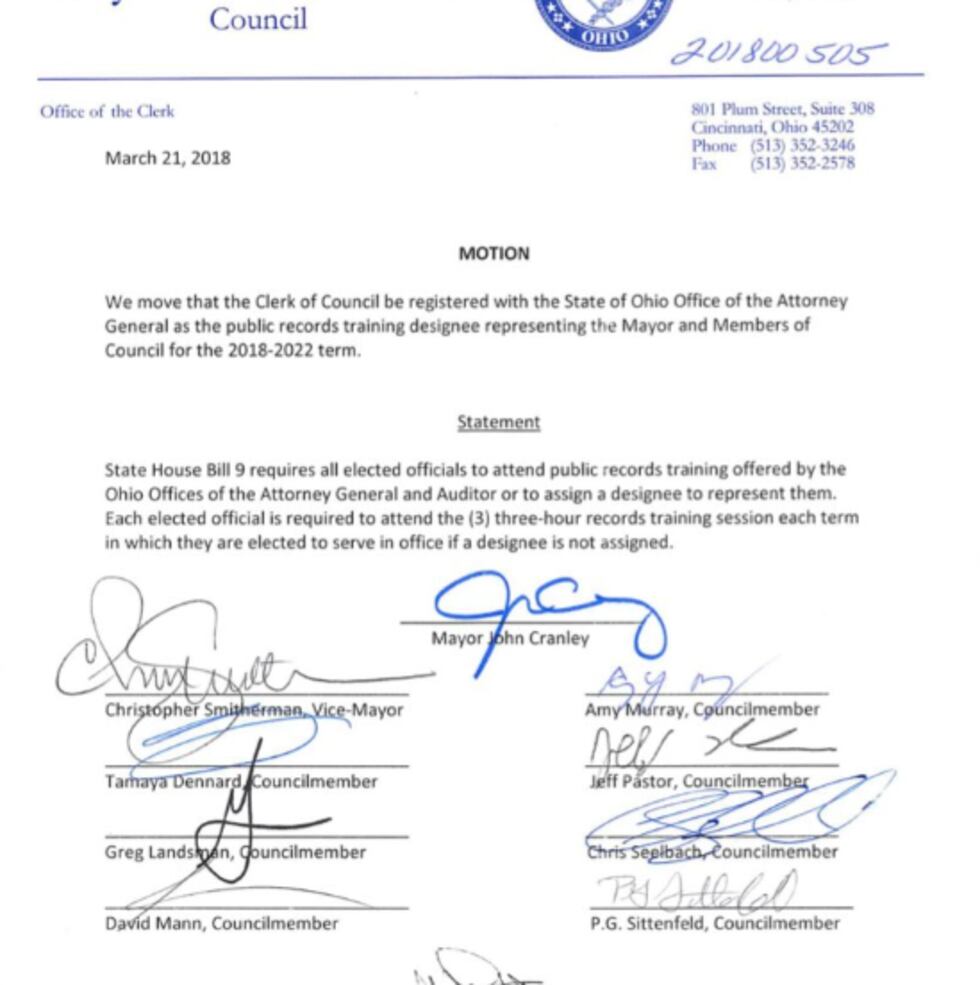 Copyright 2019 WXIX. All rights reserved.