Ohio Auditor: 'We are engaged in a very intense investigation in Pike County'
Sheriff Charlie Reader is under investigation for alleged misconduct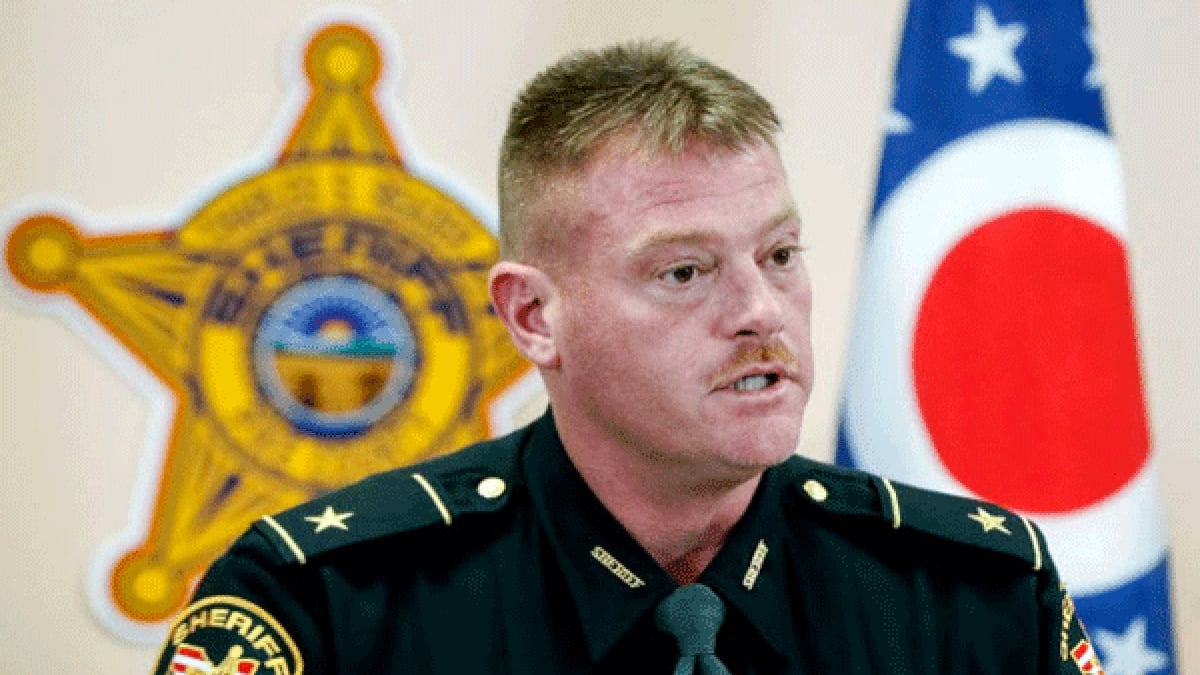 Updated: Mar. 14, 2019 at 5:15 PM EDT
CINCINNATI, OH (FOX19) - It's been five months since the Ohio State Auditor's Office launched an investigation into an allegation of misconduct by Pike County Sheriff Charlie Reader.
So what's the latest?
We asked Ohio Auditor Keith Farber Thursday while he was in town and we interviewed him on a variety of issues.
"We are engaged in a very intense investigation in Pike County. I can't comment on investigations. We are looking to see where that leads us and it is an ongoing investigation, Ohio Auditor Keith Farber said in an interview Thursday.
IPREVIOUS | Pike Co. sheriff under investigation after allegation of 'misconduct'
Pike County Commissioner: 'It's a really crazy situation'
Faber would not say Thursday how much longer the investigation would take, if other people were being investigated now as well or if it would result in criminal charges.
It's also not clear if other agencies have joined the probe.
Reader is accused of using money from drug cases to fuel a gambling problem, owing two deputies several thousand dollars, a local car dealership owner more than $20,000 and letting his daughter drive vehicles impounded by the sheriff's office.
"Reader just does whatever he wants and no one ever calls him on it," the complaint states, later adding: "We are scared to death of him. He is unstable and threatens people."
The allegations come from an anonymous complaint filed in November with the Ohio Auditor's Office.
Late last year, they issued a voluminous subpoena for most -- if not all -- of his records from the entire time he has been in office, according to a copy of it.
The subpoena asks for financial, personnel, and property records from the date Reader took office on Jan. 1, 2016.
State auditors also sought an accounting of three key funds under the Reader's control: the Sheriff's Law Enforcement Trust Fund (LETF), Furtherance of Justice Fund (FOJ), Pike County Drug Task Force and/or drug fine monies, including but not limited to the following:
Annual reports

Check registers, ledgers, expenditure and/or cash disbursement ledgers and journals

Policies and/or procedures manuals

Bank statements and reconciliation documents

Supporting documentation for all disbursements and/or expenditures from the funds
In addition, the subpoena asks for an inventory of the sheriff's office assets and all records of seizures of money, property, vehicles and equipment executed by the sheriff's office.
The subpoena requests payroll records and personnel files for several individuals including Reader; his brother Brian, who was recently fired from his job as Chief Investigator for the Pike County Prosecutor and a former special duty officer; and administrative assistant Rhonda Potter. Also included is a request for their employment contracts, records of discipline, expense reports, tax records and documentation of outside employment.
By law, sheriffs have to conduct their own annual report of all their finances and turn it over to the state auditor's office and treasurer's office.
Reader's lawyer, James Boulger of Chillicothe, has told FOX19 NOW that Reader received a similar subpoena and has responded to it.
Boulger has said he assumes the county auditor's office also has responded to the subpoena issued to its office and furnished the requested records as well.
He also said investigators are obviously trying to get all the information they could get, but he was not sure if charges would come.
We left a message for him at his office Thursday. Workers there said he was in trial in Pike County this week.
We also reached out to the sheriff, but Reader did not respond to our request, either.
Boulger has previously declined to say if Reader has a gambling problem or if there is any truth to the complaint sent to the state auditor's office.
Reader was sheriff for just months when eight members of the Rhoden family were found fatally shot in April 2016.
In November, authorities arrested three generations of another family in connection with the murders.
ADDITIONAL READING | Wagner family arrested in execution-style murders of Pike County family
It's not clear if the investigation into Reader is related to the case or will adversely impact its prosecution.
County commissioners are in the dark, said one of them, Blaine Beekman.
"They are not asking anything of us and we are not aware of what the situation is. We have no way of knowing. It is being conducted very quietly. Whatever they have they are sitting on it. We are all at the moment in a holding pattern. We really don't know what is or isn't going to happen.
Reader continues to do his job as the sheriff and commissioners do not have communication with him, Beekman said.
They have no directly spoken with Reader "in a while," he said, since before Christmas. When they need to talk to someone from the sheriff's office, he said Reader usually sends his second-in-command, the chief deputy, over.
"He is sitting this just like the auditor's office. We are outliers in all this and we are not part of it. I have a feeling if they wanted us to know, they would.
Maybe, he said, we are better off not knowing until it's made public. If it's made public."
Copyright 2019 WXIX. All rights reserved.