Judge: Not enough evidence to hold Wendell Young in contempt for deleting texts in 'Gang of Five' case
'The people of the city can make their own decisions'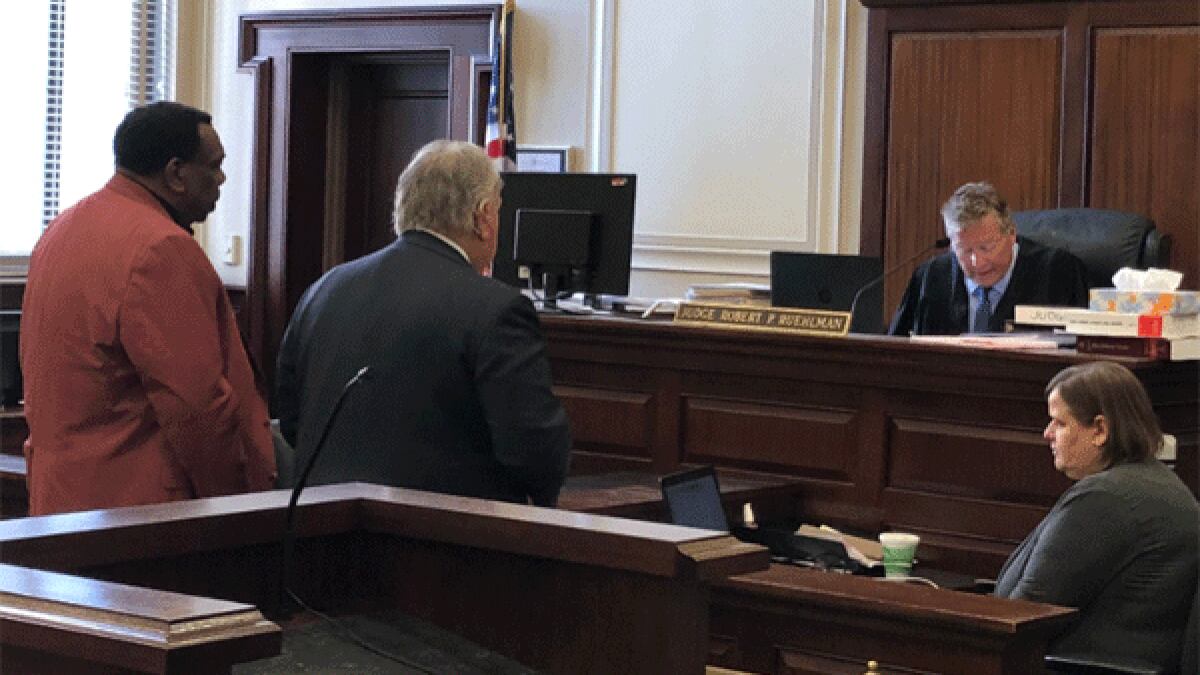 Updated: May. 2, 2019 at 10:52 AM EDT
CINCINNATI, OH (FOX19) - A Cincinnati city councilman will not face a contempt of court charge for deleting text messages off his cell phone that were evidence in the "Gang of Five" case.
Investigators with the Hamilton County Prosecutor's Office examined Wendell Young's at least twice and could not determine when the messages were deleted - before or after a judge's order to retain them.
There's "not enough evidence to find him in contempt. I think it's important to just bring this all out. Important to explain to the public and press all of what happened," Hamilton County Common Pleas Court Judge Robert Ruehlman said during a brief hearing Thursday.
"I'm not looking to throw him in jail...you work for the public, you don't work for yourself and you have a duty to serve the public. The people of the city can make their own decisions."
Young was not charged with anything, but the judge was considering it.
The hearing was delayed last month when the judge asked investigators with the prosecutor's office to try to determine when Young destroyed the texts - before or after his Oct. 23 order to retain them.
They ultimately were unable to.
And Young's lawyer, Scott Croswell, said his client has always maintained he deleted them well before the order, though in court Thursday he said Young could not recall exactly when that was.
Young and the four other members of City Council's self-proclaimed "Gang of Five" admitted in settlement that cost the city $101,000 to deciding city business privately in text messages and emails in violation of Ohio's Open Meetings Act.
The settlement also included $10,000 fines related to the violation.
PREVIOUS | Judge: 'Gang of Five' city council members should resign | Gang of Five: Council's secret texts are out - and they're explosive
The secret communications were revealed when an anti-tax activist, Mark Miller, sued for them last year as he sought to prove the elected officials were privately deciding city business.
Since the city settled with the anti-tax activist last month, all of the secret texts have now been released.
Deters convened a grand jury in late November when it was disclosed in court records Young purposely destroyed his texts and another council member, Tamaya Dennard, lost hers when her phone was damaged at a pool.
Dennard said in a series of tweets in March water splashed onto her phone.
Ultimately, Deters turned the case over to Ruehlman to handle, saying civil court was the more appropriate place to handle it.
'Gang of Five': More secret council texts coming, taxpayer costs approaching $1M, attorney says
Miller's attorney, Brian Shrive, said he was happy with the outcome.
"While we continue to believe that Wendell Young did delete the messages after the court order, it is a strength of our system that defendants are innocent until proven guilty beyond a reasonable doubt," Shrive said.
"Judge Ruehlman's decision reflect his respect for that important principle."
We asked Deters office for a comment on the ruling by Judge Ruehlman.
"Joe does not have any comment since we were not involved in this matter," said Julie Wilson, spokesperson for the prosecutor's offic.
Copyright 2019 WXIX. All rights reserved.