Ohio woman reacts to mail carrier answering nature's call outside her home: 'I couldn't believe it'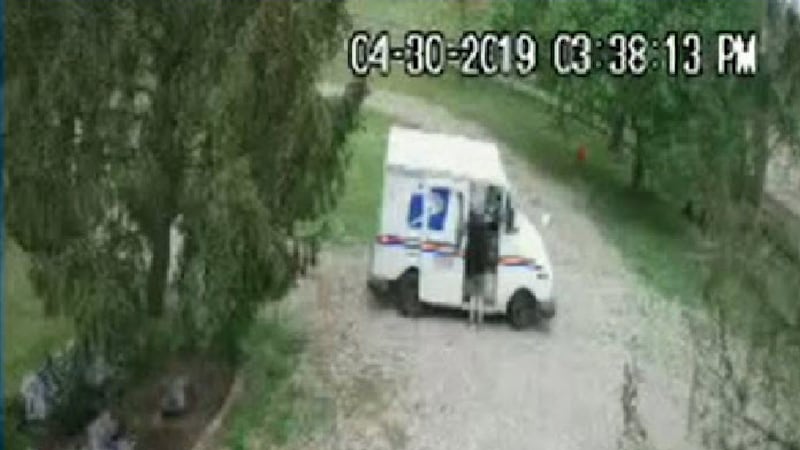 Updated: May. 10, 2019 at 5:27 AM EDT
WARREN COUNTY, OH (FOX19) - A U.S. postal worker recently left behind more than the mail at a Warren County home.
A Morrow resident tells FOX19 NOW the delivery woman decided to relieve herself outside of her home.
It doesn't appear there was any malicious intent. In the video obtained by FOX19 NOW, the mail carrier can be seen moving her truck, walking around the back, and popping a squat near the bumper.
The resident, who asked to be only identified as Lisa, says she had put her kids down for a nap when she heard a truck outside her home and that's when she took a look at her surveillance cameras.
"I see it's our mail person and I watched, she had dropped off a package at our porch and then she went back out to my driveway got in her mail truck and she was starting to pull away but I noticed she stopped," she said. "And I thought -- why is she stopping?"
That question was quickly answered when Lisa saw the mail carrier answering nature's call.
"She parked right in front of my child's swing, the little swing that we push him in everyday, got out, walked around the back of the truck and did what she did -- like I could clearly see what she was doing. I couldn't believe it," she said.
FOX19 NOW reached out to the United States Postal Service for comment and did not receive a statement in time for publication.
Lisa says she spoke with the postmaster who was very apologetic, and she said all is forgiven but can't understand why the postal carrier wouldn't just use any of the many public restrooms that are within a five minute drive of her home.
Copyright 2019 WXIX. All rights reserved.