Cincinnati councilman seeks compromise on marijuana decriminalization
Updated: May. 21, 2019 at 12:03 PM EDT
CINCINNATI, Ohio (FOX19) - A Cincinnati city councilman is seeking a compromise on decriminalizing recreational marijuana use in city limits.
Councilman David Mann's plan would permit up to one ounce, or 28 grams, by those 21 and older.
It also would ban public use.
"Almost all 10 states limit possession to one ounce and to persons 21 years or older. In addition, public use is illegal," Mann wrote in an email to City Council.
This comes just before council is expected to vote Wednesday on a motion from Vice Mayor Christopher Smitherman and Councilman Jeff Pastor.
Council has been considering two versions of the law, one that decriminalizes marijuana up to 200 grams, another that decriminalizes up to 100 grams.
Smitherman and Pastor said Tuesday they are moving forward with the option for up to 100 grams.
That is the option Police Chief Eliot Isaac has said he preferred, though he made it clear he is not comfortable with any of it being decriminalized.
Smitherman and Pastor's motion, introduced last week, contrasts the current law on the books. It's one they contend is too harsh.
Violators are subject to $25 fine and up to 30 days in jail.
Hamilton County Prosecutor Joe Deters supports decriminalizing marijuana but believes 100 grams to too much, according to a letter he wrote Mann.
"I have read with great interest the proposal to decriminalize marijuana under the 100 or 200 gram levels," he wrote. "As you probably know, I have supported the decriminalization of small amounts of marijuana in the past. However, I feel these levels of weight are too high in term of personal use. It may affect our presumption of Unlawful Possession and Trafficking in Drugs.
"I would urge council to meet with police and prosecutors to determine a minimal amount of decriminalize."
Smitherman, however, said he stands by his proposal for up to 100 grams.
The majority of his colleagues on council said last week when the issue was discussed in a public meeting they supported legalization of marijuana, he noted.
"They are on the complete opposite side of where Councilman Mann is, so I can't see them supporting Council Member Mann's proposal," he said. "The younger you are, the more progressive you are around the use of marijuana and the decriminalization of marijuana. There were people who said alcohol would destroy the world and now we find alcohol sold at any major corner store or any major chain."
Smitherman said Mann's proposal still would create criminal records and fines for marijuana use and possession, which the vice mayor opposes.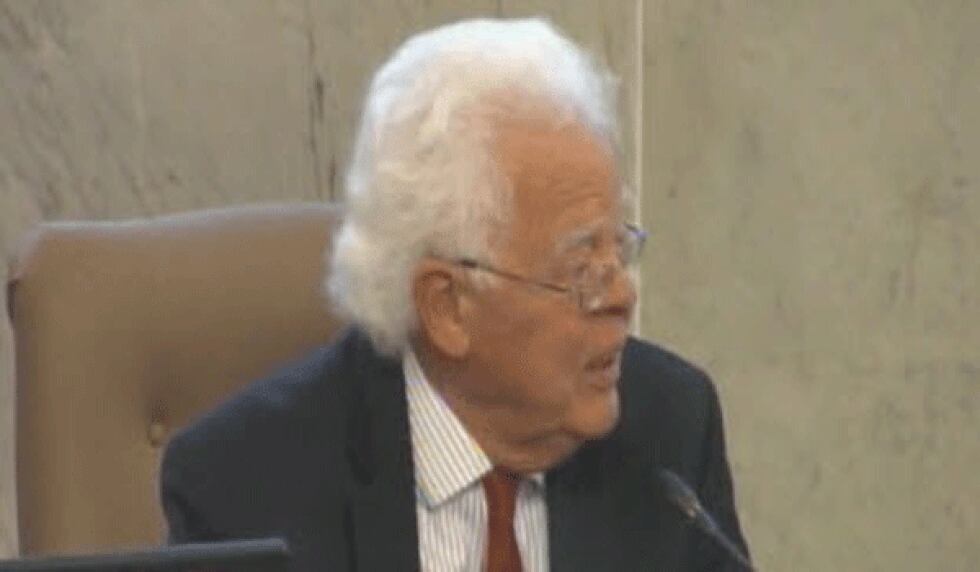 "Why would we create a record around a crime on something that will be legal in the next 10 years? Too many people have gotten records and it has ruined their lives," he said. "We have created a permanent underclass by these minor misdemeanors that people can't get out from under. We've got to stop this. In one sense, we are spending money on social services but on the other side, we are creating these minor criminal records for people and they can't get a job. Why would we do that?"
If council fails to decriminalize 100 grams of marijuana, he vowed, "we will begin the immediate circulation of a petition to get it on the ballot. We will bring Cincinnati into the 21st century by either votes of my colleagues on council or by petition."
Pastor remains just as steadfast.
"To me, it's sensible," he said Tuesday. "As a limited government guy who respects the laws, this to me seem like a no-brainer. I just don't understand why folks can't see this was a dumb law to begin with and why folks who just want to smoke small amounts shouldn't be allowed to. It just reeks of privilege."
Copyright 2019 WXIX. All rights reserved.