Council texts: Former mayor strategized with 'Gang of Five'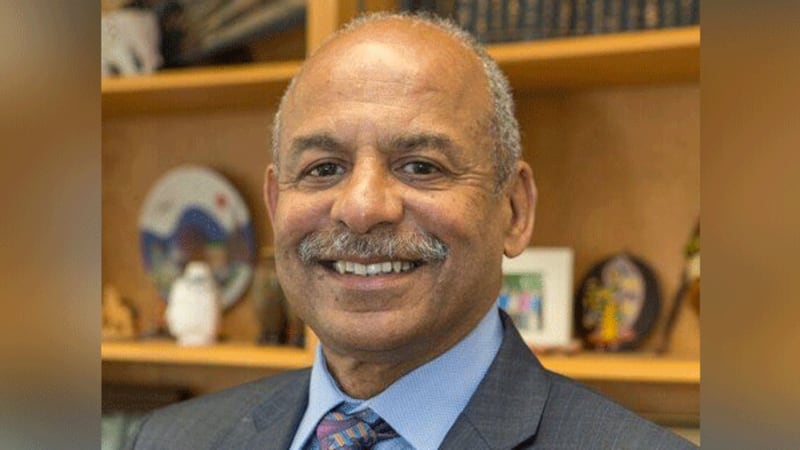 Updated: Jun. 12, 2019 at 11:46 AM EDT
CINCINNATI, Ohio (FOX19) - Former Cincinnati Mayor Dwight Tillery helped City Council's self-proclaimed "Gang of Five" strategize amid a City Hall power struggle when Mayor John Cranley tried to oust top administrator Harry Black last year, the latest batch of their text messages and emails show.
The messages, obtained by FOX19 NOW Tuesday, depict Tillery plotting behind the scenes so much ("Can you call me? Important strategy" he wrote to P.G. Sittenfeld on March 10, 2018) that, at one point, Sittenfeld thanked him for his "ongoing help and guidance."
Tillery also repeatedly assailed Cranley, calling him a variety of derogatory names: "rogue mayor", a "racist", "corrupt" and a "crafty little bastard." He suggest recalling his political foe, council having a special prosecutor investigate him said riots could break out if Black is pushed out.
"Hate to bother you and even have to deal with this on my birthday today but (Cranley) is throwing everything he can against black to get him to step down," Tillery wrote in a text to Sittenfeld at 7:40 a.m. March 10, 2018.
"Unless there's some very visible support from the council and secondarily, the black community, I'm afraid that Black may get weary in the next few days and step down. You need to think about holding a special session of council and deal with John for the way in which is viciously attacking black that this is not the process of addressing grievances about the manager and set up a committee to take a look at those allegations.
"Secondly, in lieu or in addition to, call for a press conference with some black leaders and have a very strong statement about the attack in the racial polarization that (Cranley) is creating. That this is not the way in which to deal with an employee of the Council. You guys can't sit on the sideline ...while Cranley is hammering away at your top employee."
In another exchange, Tillery pushed going after the mayor "and it will be nasty. We have got to put the heat on Cranley."
Young responded: "Let's tear him up!"
In a statement provided Wednesday to FOX19 NOW, Cranley said in response:
"These texts reveal who was calling the shots and how they were faithfully carried out by Council members. These secret conversations reveal council actions were motivated by conspiracy theories, vindictiveness, and political gain rather than to protect the public's or even Harry Black's interest. Their actions costs hundreds of thousands of dollars and legal liability for the city because they refused to approve the settlement."
PREVIOUS | Ex-top cop sues 'Gang of Five' council member over 'racist' text | Judge: 'You essentially lied to the people of this city | Gang of Five: Council's secret texts are out - and they're explosive | New secret council texts released: Behind the scenes of City Hall power struggle over city manager
Attorney Brian Shrive requested the until-now secret communications and says one exchange "makes it clear that the Harry Black fight was really just about attacking Cranley.
Shrive represented the anti-tax activist, Mark Miller, who sued five members of council last year to get their texts and emails after Miller suspected the elected officials were conducting the public's business about the city manager in private in violation of the city's charter and the state's Open Meetings Act.
"What's funny," Shrive said, "is Tillery basically fed PG everything PG said in the Gang of Five group texts. He's not he mastermind, he's the ventriloquist's dummy!"
We are seeking comment from city council members and Tillery.
A spokesman for Sittenfeld declined comment on his behalf Wednesday morning, saying Sittenfeld was unavailable.
Tillery to Sittenfeld about Black after Black met with the mayor, who wanted Black to quit:
Tillery: "Black should be calling you if he hasn't already within a few minutes. Just had a meeting with and Cranley threatened him if he didn't resign. Cranley knows you have the power now and so we've got to make those members to hold tight Cranley promised to run a smear campaign against the manager if he didn't resign. Landsman and Seelbach has to now what is at stake here now. This city could blow up at any moment."
Sittenfeld: "Spoke to him. Told him council and community have his back and he must not bow to the threat."
Tillery to Sittenfeld:
"Right but he seemed pretty shaken and I don't want him to wind up quitting and we didn't see it coming. I never heard him sound so shaken before. He even asked me what he should do which has been typical of Harry but I told him absolutely do not resign. Ill keep you posted about the 5 o'clock meeting in the community but PG cranley is really doing what Trump does and he is really stirring up the racial issues in this community. Of course he's working behind the scenes to keep his hands clean. I mentioned to you about putting on the ballot a provision. I wonder if that would make John back away. It can be done and I think he would be recalled."
Yet for all of the former mayor's plotting to keep Black on the job, Tillery didn't hesitate to turn on Black at one point when council members thought Black was agreeing to a buyout.
Tillery to Sittenfeld and Councilman Wendell Young:
"Yes. Don't agree to anything. He hung us out on this issue so let the motherf----- go with as little money as possible. I know you may be at the play but will keep you informed as to what is going to be done. I think we ready to hit the streets."
Tillery commending and encouraging Sittenfeld:
Tillery: "Great job today"
Sittenfeld: "We stuck together well, I was so proud! Not sure if you saw when I backed down Cranley and told him not to put words in our or the community's mouth."
Tillery: "Heard all about it and people were singing your praise. John is a bully and everybody knows it but for too long people have simply let him have his way. Today you sent a message that there's a new sheriff in town and you guys aren't going to take it anymore. Proud of you."
Sittenfeld: "Thanks for all the ongoing help and guidance. I'll also forward you an email (to be kept private) that I sent to the group who had been working toward today's outcome on this specific legislation."
Tillery: "Also, keep in mind that the council makes the rules, not Jon (sic). You guys are in charge yet just have to take it back from John."
Tillery mentions Vice Mayor Christopher Smitherman's brother as a way to attack Cranley and Smitherman in text to Sittenfeld and Councilwoman Tamaya Dennard.
The exchange comes after Sittenfeld shares a link to a FOX19 NOW story related to Smitherman saying he is confident Cranley was prompted to ask Black to quit over a 'confidential matter'
Sittenfeld: "Smitherman now openly carrying John's water"
Tillery: "OK so now we go after Smitherman and all the contracts his brother('s) gotten. I believe Black when he says there is no smoking gun. This is a collaborative effort to take the man down and we have to fight back and we have to go after the allies of John who is attacking the manager." Talk with Wendell last night our goal is to have a conversation today to have a major press conference in the black community. It's nice if Black could give us some confidential information about Cranley's behavior. I have an investigator at (a local media outlet) poised to go and do the story. Sittenefld this is almost (former Cincinnati Police Chief Jeffrey) Blackwell over again and this community will not stand for it. I'm telling you that this place will go up in smoke if John continues against Black.
Tillery goes on to state that "far too many people in the black community are still angry at how Blackwell was treated even though (Black) "had a hand in it. But they are willing to put that aside to fight John. Cranley is not liked in the black community it is the handful of folks that he's given contracts to but no one has gotten more than his brother. And even if there is nothing illegal anything illegal with his brother it's a clear relationship between them. I have come to the position now that this is about Cranley being in there with the police and the police wanting to have their way with their own chief. As you may know, Saturday morning, Cranley issued a statement saying he in the petite police chief were cool but that was just a ploy so he doesn't get accused of trying to get rid of the chief. Crafty little bastard."
Dennard: "Cranley told me yesterday that Eliot Isaac's report of bad behavior on the City Manager's part would be a part of the portfolio he putting together to get Black out as well. I don't know if that's true."
Tillery: "OK so this begins to make me feel that the boys in the Police Department has something over the chief and they are leveraging that up against black. ....I don't think you can wait another day to talk to Isaac nor Ken the manager we need to know what this boy is trying to do. Chief is going to come clean and how does he report on Black's behavior. I don't get that but that's what John came out Saturday and said so...he supports the chief so I am worried the chief made a deal with John to be against black and that's not really gonna be good. But he's a fool because once Black is gone he's gone. But they may have some information that (they) holding over the chief's head."
At the time the texts were written, Tillery was the CEO of the nonprofit Center for Closing the Health Gap. He announced late last year he was leaving to pursue other interests.
The Health Gap works to combat higher rates of obesity, diabetes, heart disease and cancer that occur in minority populations.
The group performs community outreach, sponsors an annual health expo and works with local hospitals to improve care and health screenings for minorities.
The Health Gap has received nearly $4 million from taxpayers in the past decade, city officials say, and has been at the center of some intense political and budget battles at City Hall, including one last year.
Tillery to Sittenfeld about moving the issue of health out of the budget committee into Councilwoman Tamaya Dennard's committee so it's in a committee he sees more favorable. He also expresses concern about the non-profit.
Tillery to Sittenfeld and Young: "Cranley will come after the Health Gap. I am very concerned about this."
Tillery to Sittenfeld: "We do need a friendly and understanding committee chair for us to present our work, too. Let me know how you want to handle this."
Tillery after Black resigns
"Good morning. Black may be gone but Cranley will come after the Health Gap by getting the new manager to structure our contract that will set us up for failure. I'm very concerned about this as he asked for our contract Wednesday in his office press conference just last week. He will continue to run City Hall unless you guys insist that he abides by the Charter. Perhaps the special counsel should continue to exist to look at how the office of the Mayor and the manager is functioning. This person could come back with a report to the council which may review John's continuous interference with the manager's office.
"In other words, taking power he doesn't have and causing chaos and possible corruption. This is also an important step for recruiting future managers. No one will come to the city manager's job knowing that they won't really have the ability to manager because you have a rogue mayor. In fact you could use this point as the primary reason to have a special counsel look into the interactions of the mayor's office and the city manager's. You guys have to realize that cranley has done some serious damage to the office of the city manager and the word will travel all (over) the country. Harry Black was lynched."
Tillery about allegations the mayor is acting inappropriately about development
Tillery: "Just got off the phone with Black. He believes that you guys have an obligation to look into Cranley's behavior as far as the economic development situation is Concerned. This is not just Harry's problem but the councils problem when you have a major who is involved in economic development issues. You guys should talk to Black first and see what he saying. He said to me that developers are calling his staff when They don't get their way. Then Cranley comes to him and says his staff is holding up so he is putting pressure on black. You guys need to deal with that. He further said that Cranley told him that he was going to do what the hell he wanted to with economic development because this will be his future so black needed to get out of his way. The criminal aspect of it will take care of itself because I believe ultimately Black is going to give more information to the FBI. Black need you guys to look into this conflict between black and Cranley over the economic development department. This in and of its' self is not an FBI issue but compliance with the city charter. Are you guys going to have to stand up in a very big big way. You also got a know that this it the tip of the iceburg there is just too much out there about Cranley's hands in development deals. You guys also have the capacity to go to the FBI and ask them to look into the situation.
Young: I agree. Waiting to hear back from Seelbach and Sittenfeld. Also will reach out to Dennard. I think that's all I can contact. Will ask one of them to reach out to Landsman. We can't leave Harry hanging. He has given us reason to act. We just can't sit on this."
Copyright 2019 WXIX. All rights reserved.