FOX19 NOW continues rating dominance in May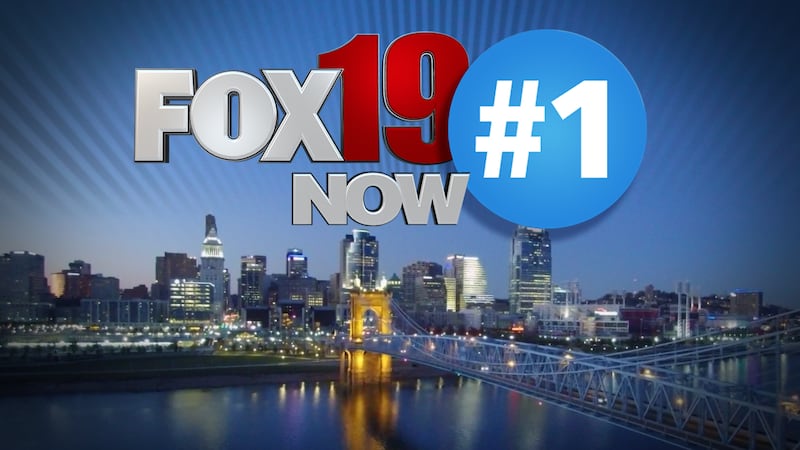 Updated: Jun. 13, 2019 at 5:11 PM EDT
CINCINNATI, Ohio (FOX19) - FOX19 NOW has the #1 Late News in the Cincinnati market. In fact, May 2019 is the 15th consecutive month FOX19 NOW at 10:00 claimed the #1 spot.
With the just-released May 2019 NSI demographic data, FOX19 NOW at 10:00 p.m. received a 2.1 Nielsen rating in Adults 25-54, the key demographic target television stations use for measurement, well ahead of the competition's 11 p.m. newscast ratings.
"Our 10:00 p.m. news is a powerhouse newscast that continues to grow in viewership. From Breaking News to exclusive stories to Steve Horstmeyer's First Alert Forecast, anyone who watches us can see the difference", said FOX19 NOW News Director Steve Hyvonen.
FOX19 NOW's ratings victories aren't only at night. Nielsen ratings show FOX19 NOW is also #1 in the morning from 5 a.m. – 9 a.m.
According to WXIX Vice President and General Manager Debbie Bush, "Every morning Tri-State viewers know when they tune into FOX19 NOW, they're getting the latest local News, First Alert Traffic reports and the First Alert Forecast to plan their days. And when other stations go to New York for news at 7:00 a.m., FOX19 NOW stays local, giving Tri-State viewers coverage from here at home! As we say, We're Always Local, Always NOW."
Another significant victory shows FOX19 NOW at 11:00 p.m., which debuted last summer, is already the #2 newscast at 11 p.m. and growing, giving FOX19 NOW the #1 and #3 late newscasts in the market.
Another debut newscast, FOX19 NOW at 4 p.m., is #2 in its timeslot. Hyvonen added, "We're thrilled with how quickly the 4 p.m. has caught on with Tri-State viewers. The chemistry between anchor Tricia Macke and Chief Meteorologist Steve Horstmeyer are a big part of the success and make the 4 p.m. stand out from the competition -- we expect to see continued growth!"
WXIX is a FOX Affiliate serving the Cincinnati, Northern Kentucky and Southeastern Indiana DMA. The station produces nine and-a-half hours of News each weekday, as well as unique local programming for its OTT app and FOX19 NOW News and FIRST ALERT mobile apps. WXIX is home to some of the Tri-State's most-watched programming including FOX primetime, NFL on FOX, MLB, Wheel of Fortune and Jeopardy! The station also airs Bounce, Grit and Ion digital networks on its subchannels, giving Cincinnati viewers with an even wider variety of entertainment choices.
Copyright 2019 WXIX. All rights reserved.