2 Democrats sue city government over 'Gang of Five' text messages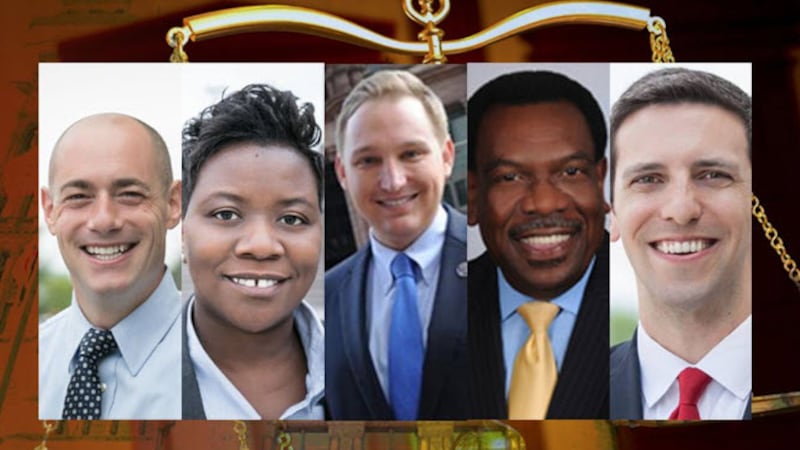 Updated: Jun. 25, 2019 at 3:00 PM EDT
CINCINNATI, Ohio (FOX19) - Two Democrats, both listed as 'John Doe,' are suing the City of Cincinnati over the release of 'Gang of Five' text messages.
The more-than-a-year-long saga over secret text message between five members of Cincinnati City Council took a new turn Monday when the two anonymous plaintiffs filed their lawsuit.
The John Does say the continuous release of the text messages violates their First, Fourth, and Fourteenth Amendment rights, violates the Ohio Constitution, and is an invasion of their property.
The two who wish to remain anonymous throughout the legal proceedings are both residents of Hamilton County who exchanged text messages with various council members to discuss political and social concerns.
PREVIOUS | Council texts: Former mayor strategized with 'Gang of Five' | Ex-top cop sues 'Gang of Five' council member over 'racist' text | Judge: 'You essentially lied to the people of this city | Gang of Five: Council's secret texts are out - and they're explosive | New secret council texts released: Behind the scenes of City Hall power struggle over city manager
Those concerns included campaign strategy and Democratic party politics, the lawsuit says.
The two also exchanged text messages that were 'purely friendly,' about personal matters, the lawsuit says.
Part of the concern of the the John Does, is that they believe their text messages were collected by the city, stored and copied.
The lawsuit says the two plaintiffs are challenging the actions of the city in creating, maintaining, and releasing to the public digital copies of more than nine months of communication.
It says that communication included data, images, and other information.
They say they filed the suit on behalf of everyone who texted the so-called 'Gang of Five' and are seeking monetary damages, a declaration of unconstitutionality, and injunction relief prohibiting the city, attorney Brian Shrive, and Binary Intelligence, from keeping their private texts.
Copyright 2019 WXIX. All rights reserved.