Groundbreaking for new Warren County Jail and sheriff's office project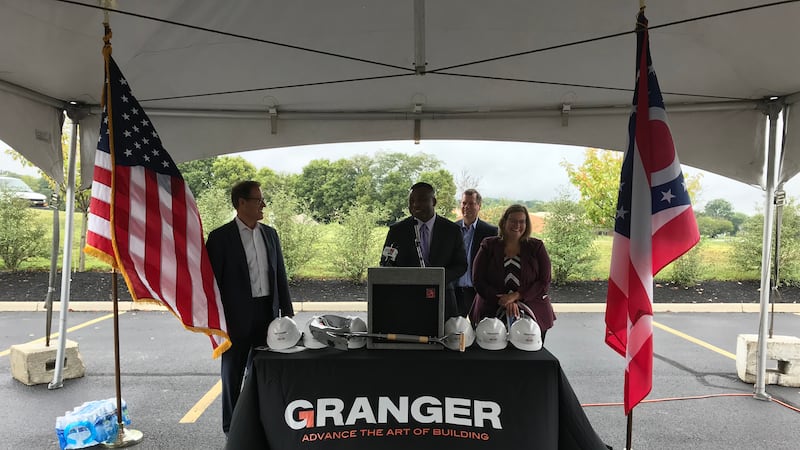 Updated: Aug. 26, 2019 at 10:50 AM EDT
LEBANON, Ohio (FOX19) - The Warren County Board of Commissioners held a groundbreaking ceremony Tuesday morning for the new Warren County Jail and sheriff's office project.
History
Warren County's jail with 280 beds has been over-capacity for some years, which has led to over-crowding, sentencing delays and early release of non-violent offenders.
The board commissioned a jail needs assessment in 2016 and began planning for a new facility, bringing in the expertise of Wachtel & McAnally, Granger Construction and Megen Construction to look at a variety of options.
Based on the assessment and recommendations by the sheriff, the board concluded that building a new facility on campus would be the most cost-effective and expedient option that would meet current and future capacity needs.
The project
The $56.5 million project will have 496 beds which is anticipated to meet capacity needs for 15-20 years.
The combined jail and sheriff's administrative offices will be 148,767 square feet, more than double the existing facility. The amount and location of land for this project provides ability to expand in the future to 1,000 beds without relocation.
This is a significant project for Warren County. Our conservative fiscal policy has allowed for us to save money for the new facility, as well as implement a strategic tax policy that enables us to pay for the project in a 4-5 year period, saving taxpayers nearly $30 million in borrowing costs.
Our team, comprised of members of our staff, the sheriff and his staff, Wachtel McAnally Architects and the construction manager at risk team of Granger Construction and Megen Construction were instrumental in getting the project cost in lower than projected.
The lower cost allowed the county to consider additional items that will significantly save the county costs long-term and add additional beds. With these additional items, the cost is still $1.4 million under budget.
Commissioner David Young said "This day has been coming for a very long time. We did everything we could to prolong this expenditure over the years by implementing programs and modifying operations at the jail. Today we're breaking ground on the County's largest project, which is anticipated to come in $1.5 million under budget." Young added, "The new facility is a result of long term planning, collaboration and expertise of an entire team. We'd like to thank members of our staff, Sheriff Sims and his staff, and the architect and construction team for their efforts. In Warren County we have a history of projects coming in on time and under budget. We expect the same for this project."
Sheriff Larry Sims summed up his comments saying "Today is a good day. Warren County continues to lead the way and has taken the steps necessary to assure the safety of our citizens well into the future."
Press release provided by Warren County Board of Commissioners