Portune announces return of cancer, last term in office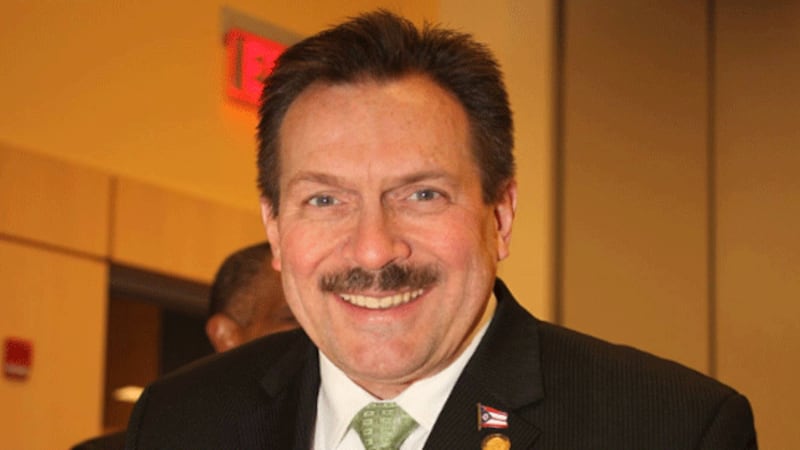 Updated: Sep. 12, 2019 at 6:42 AM EDT
CINCINNATI, Ohio (FOX19) - Longtime Hamilton County Commissioner Todd Portune announced Thursday he will not be running for reelection next year.
His cancer came back, and chemotherapy is not working, he said at a news conference where he appeared his children, Elise and Ethan: "My cancer has spread further and has left me in an extremely compromised position. I've got the biggest fight of my life ahead."
Portune said though he will not be running for reelection in 2020, he is not retiring.
"There is no job that I have enjoyed better than having had the opportunity to serve the people of Cincinnati and Hamilton County," he said.
"It has been a great ride. There's still a little bit more of the ride to go."
Portune has been battling cancer, is partially paralyzed and lost his leg to amputation.
The Democrat has served on the Hamilton County Board of Commissioners for nearly 20 years.
He was first elected in fall 2000 and won re-election in 2004, 2008, 2012 and 2016.
Portune also is a former Cincinnati City Councilman.
He was appointed to fill a council vacancy in 1993 and went on to win elections in 1993, 1995, 1997 and 1999.
Portune earned praise from leaders in both political parties Thursday.
As a show of support, Cincinnati Mayor John Cranley, a fellow Democrat, and Republican Chris Monzel, a former commissioner, attended Portune's news conference at the county administration building before the board's regular meeting.
Cranley released the following statement:
"In addition to improving our community in thousands of ways, the eternal values of human rights Commissioner Portune has fought for will be the most important and enduring of his legacy. He fought for gay rights before it was popular, against police brutality before it was popular, for disability inclusion before it was popular, for harm reduction and addiction help before it was popular, for all minorities and for those who had no voice. That's the legacy his kids will know and I will trumpet. It's the legacy that has inspired all of us, myself included."
The Ohio Democratic Party said:
"Hamilton County has become a reliably blue county, in both local and statewide elections, and the Democrat who started it all was Todd Portune, running a courageous and gutsy race to win a county commission seat in 2000. Ever since, he's been a mentor to an entire generation of Hamilton County Democrats, blazing the path for others to succeed. I was fortunate to be one of the beneficiaries of his generous support, wise guidance and warm friendship.
"Beyond politics, Todd has been the model of a public servant, working tirelessly and across party lines to advance the interests of his beloved Hamilton County, in both good times and challenging ones. His legacy can of course be found in exciting new amenities in the county, such as the Reds stadium and the Banks Project. But far more importantly, his legacy is best measured by the thousands of people in the county who benefited from his never-ending quest to improve the lives of his constituents. From battling to decrease infant mortality, to broadening access to health care, to promoting issues such as environmental justice, equal opportunity and good jobs, Todd has never been distracted from the fundamental principle that politics and public service are about improving people's lives.
"Todd has done all of this work as he bravely battled the most difficult of health challenges, not once or for a brief moment, but year after year. He's never allowed those challenges to slow him down from helping others. Having worked with him up close and knowing how busy the life of a county commissioner can be, I can personally say, I have never seen a braver, tougher, more resilient human being than Todd Portune. And I always attributed his eternal optimism in public affairs -- his constant belief that big, bold things were possible even as others doubted -- to the fact that it's been that same optimism that has powered him through even the most bleak medical prognoses, returning time and again equally or more energized than before.
"Thank you, Todd, for your service, your strength and your inspiration to so many. The entire Ohio Democratic Party family stands with you as you enter this new phase of your fight against cancer, all while continuing to work for the people of Hamilton County."
Copyright 2019 WXIX. All rights reserved.