Ohio to get first Safe Haven Baby Box at fire station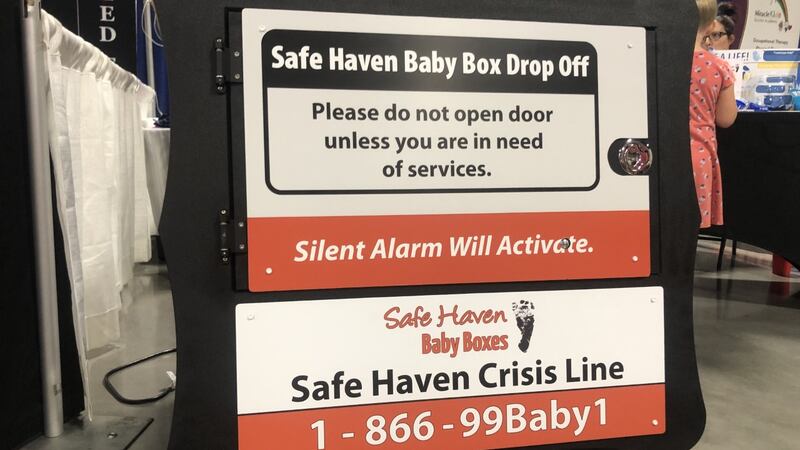 Updated: Sep. 23, 2019 at 5:42 PM EDT
DEFIANCE, Ohio (FOX19) - A fire station in Defiance will be the first in the state to have a Safe Haven Baby Box.
The unveiling will be held at 10:30 a.m. on Wednesday, Sept. 25.
The station, at 702 W. 3rd St., was chosen because of the level of anonymity it provides, according to the Safe Haven Baby Box organization.
Ohio's Safe Haven Law allows people to anonymously surrender their newborns with a medical worker in a hospital, a medical worker at a fire department or other emergency service organization, or a peace officer at a law enforcement agency.
The Baby Boxes are equipped with alarm systems to notify 911 and staff inside the fire station immediately.
They also have heating and cooling features and lock as soon as the baby is placed inside.
An interior door allows personnel to access the baby from inside the fire station.
The boxes cost roughly $15,000 including installation. The cost of this box is being covered by the Zonta Club of Defiance.
The other baby boxes in Ohio are at Van Wert Health, 1250 S. Washington St. in Van Wert, and Hicksville Community Hospital at 208 N. Columbus St. in Hicksville.
Three babies have been surrendered inside Safe Haven Baby Boxes since the first was installed in 2016.
Founder of Safe Haven Baby boxes started the organization after learning she was abandoned as an infant and afer seeing a "baby box" in operation at a church in Cape Town, South Africa.
The primary goal of the organization is to raise awareness of Safe Haven Laws.
Copyright 2019 WXIX. All rights reserved.