BLINK: More than 40 locations in downtown, NKY
Updated: Sep. 26, 2019 at 12:09 PM EDT
CINCINNATI (FOX19) - The interactive art and light festival BLINK will feature more than 40 interactive light installations throughout downtown Cincinnati and Northern Kentucky.
BLINK is the only U.S. event of its kind and will feature large-scale projection mapping, murals by international artists, interactive light sculptures and diverse entertainment.
It will take place nightly from Oct. 10 through Oct. 13 from the Findlay Market neighborhood south to Covington, bridging two states, and spanning 30 city blocks and the Ohio River.
Among the light-based sculptures are: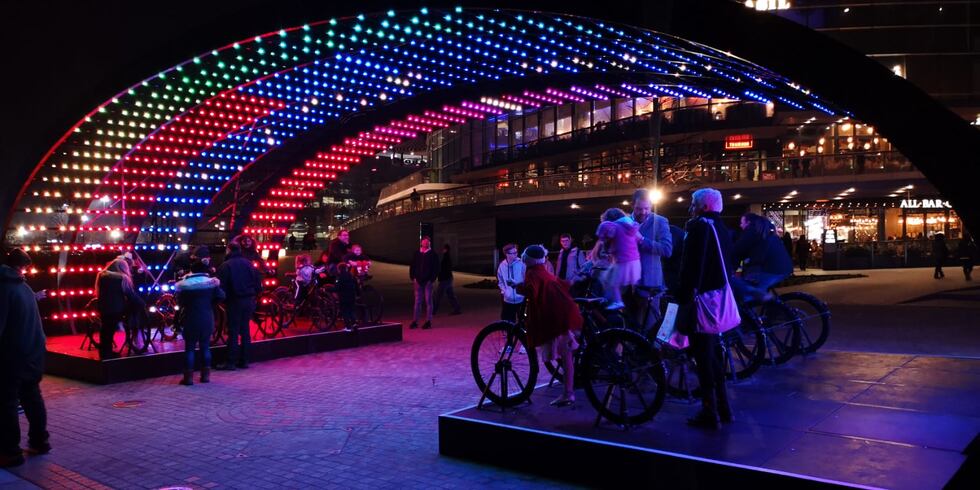 Lightbattle: A unique interactive bicycle fueled installation that will allow you to get on a bicycle and unleash the epic challenge for red and blue. While pedaling you will expand your own arch of light and attempt to out cycle your opponent. The winner will be doused with a dazzling waterfall of light. Sponsored by UC Health and Red Bike.

Connected Life: One-of-a-kind, immersive virtual reality experience for BLINK. The Cincinnati Bell Mobile United will be showcasing a high-definition, 360-degree VR experience and time-lapse footage of some of the most iconic Cincinnati venues on display at BLINK 2019. Sponsored by Cincinnati Bell and the University of Cincinnati's Center for Simulations & Virtual Entertainment Research.

Rainbow Bridge: 27 feet high and 15,000 pounds of steel painted with iconic colors and emblazoned with over 25,000 individually addressable LED lights. It is sponsored by Procter & Gamble as well as individual donors from the Jewish Federation of Cincinnati and the Jewish Community Relations Council.
re:FRACTION : Fraction, the first-ever architectural surface mapping projection of its kind, will illuminate Cincinnati's Fountain Square and take visitors on a light-filled journey. Presented by Fifth Third Bank, Fraction will transform all of Fountain Square into a massive object of immersive art via light, color, animation, and sound.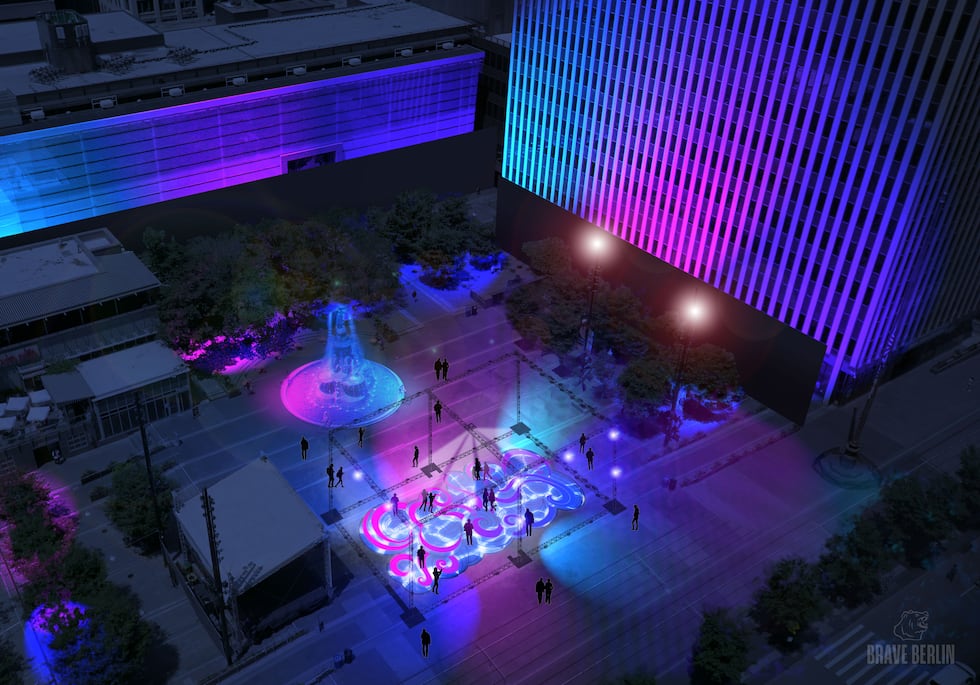 "We received more than 100 submissions for interactive installation locations. That's double what we saw in 2017 - and it gave our jury the opportunity to choose the best of the very best for BLINK," Tamara Harkavy, founding CEO and artistic director of ArtWorks, said.
The BLINK artists are from four countries and 11 states. Twenty-nine of the artists or artist groups are from the Cincinnati and Northern Kentucky region, including two installation locations created by ArtWorks apprentices.
BLINK 2019 will have for locations for the interactive locations by zone including the P&G Banks Zone, Covington Zone, Fifth Third Bank Foundation Downtown Zone, Findlay Market Zone, and the Jacob G. Schmidlapp Trust Zone.
BLINK will feature entertainment, all four days, throughout the event by more than 80 entertainers.
The line-up includes a free Saturday night concert by national recording artist Grouplove, presented in partnership with the Kroger Wellness Your Way Festival and Corporex.
The inaugural event in 2017 spanned 20 blocks and was experienced by more than 1 million visitors, the largest gathering of people ever in downtown Cincinnati and Over-the-Rhine.
BLINK is free and open to the public.
It's produced by The AGAR, ArtWorks, Brave Berlin, the Carol Ann and Ralph V. Haile, Jr/US Bank Foundation and the Cincinnati USA Regional Chamber.
Copyright 2019 WXIX. All rights reserved.