Judge denies request to reduce $5M bond of priest indicted on 9 counts of rape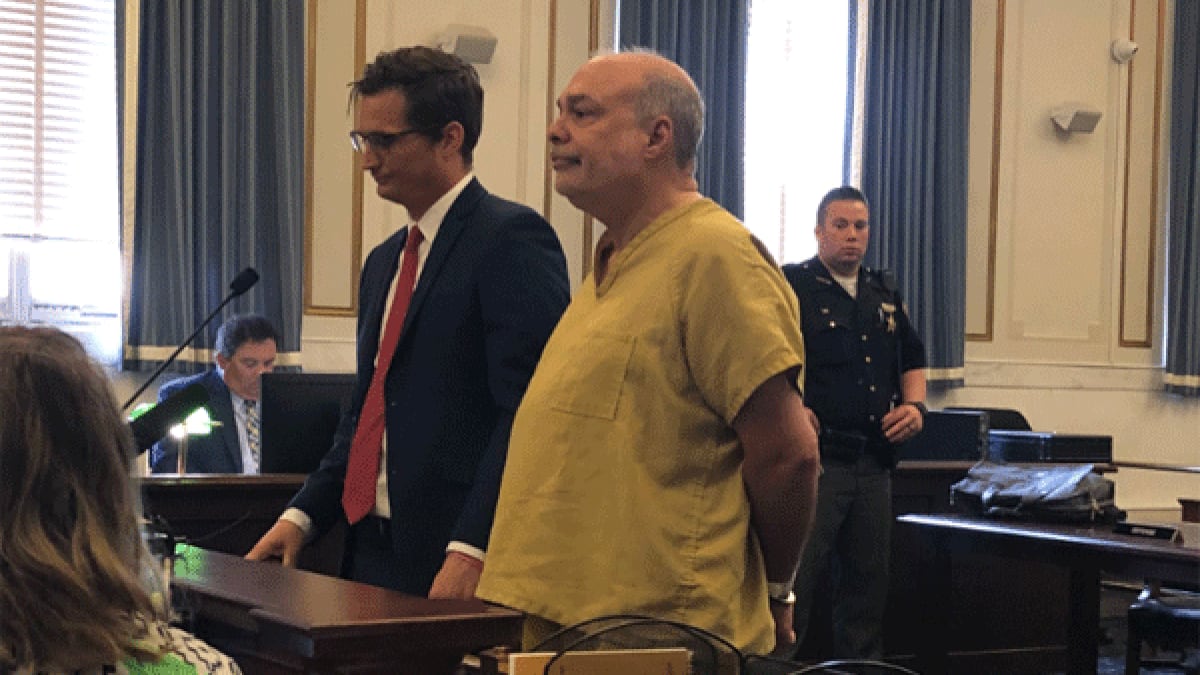 Published: Oct. 9, 2019 at 12:57 PM EDT
CINCINNATI (FOX19) - A priest accused of raping an altar boy 30 years ago wants his $5 million bond reduced, but a judge denied that request Wednesday.
The Rev. Geoff Drew, 57, has pleaded not guilty to nine counts of rape.
Prosecutors requested and received the high bond at the time of his arraignment in August, saying Drew was a flight risk.
His attorney, however, says he has no criminal history, has ties to the area and alleges his case has been handled differently than others.
Drew was arrested "on the side of the road the same day" he was indicted and taken to the Hamilton County jail, his attorney, Brandon Moermond, wrote in a court document.
His arraignment process "was not the standard procedure associated with most" jail inmates, the record states.
His attorney also alleges Drew was not provided the opportunity to have a risk assessment through county pretrial services.
"It has been assumed that Mr. Drew is a flight risk on bond by this Court. In fact, Mr. Drew has spent almost his entire life in Ohio, has worked in Ohio, has family and close friends in Ohio and quite simply has nowhere else to go," his attorney wrote.
Hamilton County Prosecutor Joe Deters announced Drew raped an alter boy while serving as music minister at St. Jude School in Green Township between 1988 and 1991.
Drew was not a priest at the time, Deters said.
The victim, who is now 41, told authorities the abuse occurred in Drew's school office after school hours for about two years when he was 10 and 11.
Deters described the victim's grand jury testimony as compelling, convincing and emotional.
The same day Drew was indicted, his attorney wrote in court records, "the head prosecutor went on the radio giving detailed information regarding the charges, the grand jury testimony, robbed Mr. Drew of a presumption of innocence, tainted the jury pool and essentially attempted to try this case in the media market. The law on bail is well-established: no court may set excessive bail in any non-capital felony case."
His attorney notes that Drew was arraigned with the $5 million bond set "in front of no less than 6 television reporters and cameras," court records show.
The priest was put on administrative leave in July.
The Archdiocese of Cincinnati has said they fully cooperated with the investigation
They released a sequence of events related to Drew.
PREVIOUS l Cincinnati-area parishioners question archbishop over removal of priest l Hamilton Co. priest on administrative leave following allegations of misconduct
According to the archdiocese, Drew's alleged behavior involved pattern of things such as uninvited bear hugs, shoulder massages, patting of the leg above the knee, and inappropriate sexual comments about one's body or appearance, directed at teenage boys.
In addition, there was a report of Drew texting some of the boys "teasing them about their girlfriends."
Copyright 2019 WXIX. All rights reserved.