Archdiocese of Cincinnati: We anticipate Vatican may order full investigation into handling of Father Drew case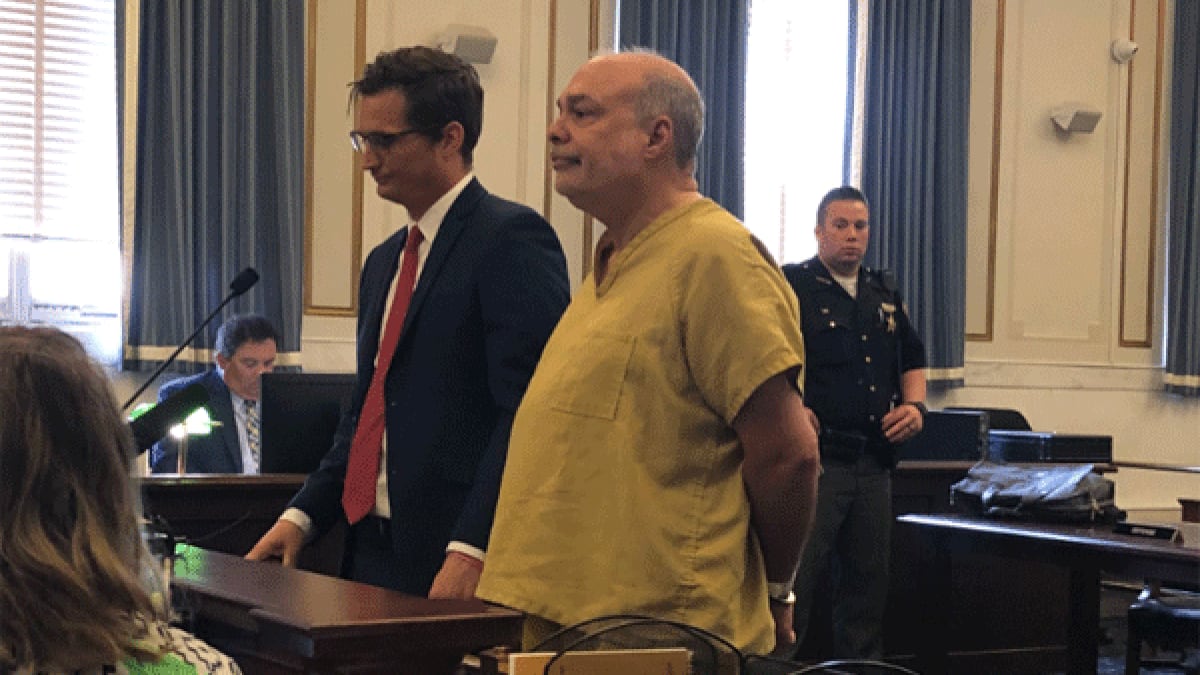 Updated: Oct. 11, 2019 at 1:01 PM EDT
CINCINNATI (FOX19) - The Archdiocese of Cincinnati announced Friday it has submitted a report to the Vatican concerning the handling of allegations of abuse against one of its priests who is accused of raping an altar boy 30 years ago, an archdiocese spokeswoman said Friday.
The report related to the Rev. Geoff Drew was sent Aug. 30 and they are waiting for the Vatican's response, said Jennifer Schack in a statement to FOX19 NOW.
"We anticipate that the Vatican may order a full investigation into the handling of this case. Archbishop Dennis Schnurr takes any accusation of sexual abuse very seriously, as well as any possible lapse in internal procedures for handling allegations."
The Archdiocese of Cincinnati announced this to FOX19 NOW when we sought comment from them after a coalition of concerned Catholics called for Pope Francis and other Catholic leaders to conduct a complete investigation of the Archdiocese.
A small group of concerned parents from Saint Ignatius Loyola, Sacred Heart, and others, has joined with nearly 600 other concerned Catholics from over 50 parishes within the Cincinnati Archdiocese to petition them to investigate Archdiocesan commitment to the Decree of Child Protection "after the recent scandal involving Drew."
Drew, 57, has pleaded not guilty to nine counts of rape.
Hamilton County Prosecutor Joe Deters said in August Drew raped an alter boy while serving as music minister at St. Jude School in Green Township between 1988 and 1991.
Drew was not a priest at the time, Deters said.
The victim, who is now 41, told authorities the abuse occurred in Drew's school office after school hours for about two years when he was 10 and 11.
Deters described the victim's grand jury testimony as compelling, convincing and emotional.
The priest was put on administrative leave in July.
The Archdiocese of Cincinnati has said they fully cooperated with the investigation.
We asked them Friday for a copy of the report they sent the Vatican about Drew, but a spokeswoman declined, saying it was "confidential."
Earlier this year, they released a sequence of events related to Drew.
PREVIOUS l Cincinnati-area parishioners question archbishop over removal of priest l Hamilton Co. priest on administrative leave following allegations of misconduct
According to the archdiocese, Drew's alleged behavior involved pattern of things such as uninvited bear hugs, shoulder massages, patting of the leg above the knee, and inappropriate sexual comments about one's body or appearance, directed at teenage boys.
In addition, there was a report of Drew texting some of the boys "teasing them about their girlfriends."
Earlier this week, a Hamilton County judge denied a request from Drew's attorney to lower his $5 million bond.
"It is very concerning with the refusal of bond reduction for Geoffrey Drew on Wednesday, that he is seen as a threat to area children and that the Archdiocese of Cincinnati ignored several previous 'red flags' and still approved him to transfer to Saint Ignatius" said Sarah Mierke, a parishioner and parent at Saint Ignatius Loyola School.
"We hope thousands of area Catholics will join us in our call for transparency and accountability moving forward for the protection of children from Mercer County to Hamilton County to Adams and Logan Counties" said Mierke.
She said she and other concerned parents are worried the cycle of abuse and cover up will continue if changes are not made within the local church leadership.
The group feels that all children in the 19-county archdiocese need a voice for effective reform, lay oversight and justice for survivors, she said.
"We have an opportunity here, to become a guidepost for other dioceses committed to child protection" said Mierke.
Drew has worked at several parishes and Catholic schools since 1984.
He was ordained a priest in May 2004.
After Drew was placed on leave, church officials have said he previously had been accused of inappropriate behavior involving kids in 2013 and 2015 at St. Maximilian of Kolbe parish in Liberty Township.
Parishioners at St. Ignatius were upset because they were not told about previous complaints against the priest while he was at St. Maximilian.
An auxiliary bishop in the archdiocese, Joseph Binzer, was removed as priest personnel director for failing to disclose to Schnurr and other archdiocese officials previous allegations that Drew engaged in inappropriate behavior with a teenage boy.
Deters and the Archdiocese have asked anyone with information to contact law enforcement authorities.
Butler County Prosecutor Mike Gmoser tells FOX19 NOW he warned the Archdiocese of Cincinnati through a letter to their attorney in September 2018 to keep Drew away from children and to monitor him.
Gmoser said his office investigated accusations of inappropriate behavior against Drew and found none to be criminal.
The alleged behavior involved a pattern with young boys of uninvited hugs, shoulder massages, patting of the leg above the knee and comments, he recalled.
The Montgomery County Prosecutor's Office also had a similar case with the same outcome, he said.
Gmoser said recently he felt Drew was "sexually grooming" the boys for future sexual abuse and he was upset to learn his warning to the archdiocese was not heeded.
"The Archdiocese decided their monitoring would be self-monitoring, as I have come to learn, which made no sense at all," he said. "How can you monitor yourself? It was stupid, it was a probation department with self-monitoring: 'I want you to monitor yourself, now go home and behave.' What kind of monitoring is that?"
Now, in their letter to "Most Holy Father Pope Francis and Church leaders," the coalitions of concerned Catholics write:
"We write not only to express our concerns as encouraged by Lumen Gentium, but also to powerfully protest the irresponsible handling of the case of Geoffrey Drew, an Archdiocese of Cincinnati priest recently indicted on nine counts of rape. We are disturbed by the blatant disregard of the Archdiocese of Cincinnati Decree on Child Protection (referred to as the Decree in the following) by Archdiocesan authorities and Boards as well as the ignoring of grave lay complaints concerning Drew.
"We implore you to thoroughly investigate and impose appropriate consequences on those who have failed as shepherds of the Church. Hopefully, this critical step will help excise the tragic clerical sex abuse scandal from the Church. We write because we trust in the goodness in the Church, in its many faithful clerics, religious and lay people, and in goodness itself, Jesus Christ. We seek to reform only what we cherish."
Specifically, the group alleges in the letter:
"From 2009 through 2018, Fr. Geoffrey Drew was pastor of St. Maximilian Kolbe parish in the Archdiocese of Cincinnati. In 2013 and 2015, parishioners wrote in complaint to Archdiocesan officials about his behavior. Following protocol in the Decree, this information was forwarded to Butler County Prosecuting Attorney's Office who, upon investigation, deemed Drew's behavior to be non-criminal. While non-criminal, Drew's actions unequivocally violated Decree mandates.
"Auxiliary Bishop Joseph Binzer's response to the complaints was also an unequivocal violation of the Decree. He reports that he simply discussed Drew's behavior with him and received from him a promise to change. Binzer allegedly also chose to not inform other Archdiocesan authorities, including Archbishop Dennis Schnurr and the Priest Personnel Board. Binzer also failed to place any information about accusations in Drew's personnel file.
"In July, 2018, despite his history of unacceptable behavior, Drew became pastor of Archdiocesan St. Ignatius of Loyola parish. During the short year he was pastor, angry letters, emails, and phone calls from parishioners to Archdiocesan officials expressed grave concerns about Drew's behavior, including making boys feel uncomfortable. According to parishioners, these complaints were neither acknowledged nor acted upon.
"In August, 2018, a month after Drew's appointment to St. Ignatius, Archbishop Dennis Schnurr received a letter from a St. Maximilian Kolbe parishioner reiterating the 2013 and 2015 complaints against Drew. Allegedly, this is when Archbishop Schnurr became involved for the first time.
"Again, the complaint was forwarded to Butler County Prosecuting Attorney's Office who again deemed Drew's behavior non-criminal. However, they recommended that Drew restrict his interaction with children and that he be assigned a "monitor". No one informed either parish or school officials.
"In October 2018, another complaint to the Archdiocese prompted more investigation by criminal authorities who again found Drew's behavior non-criminal.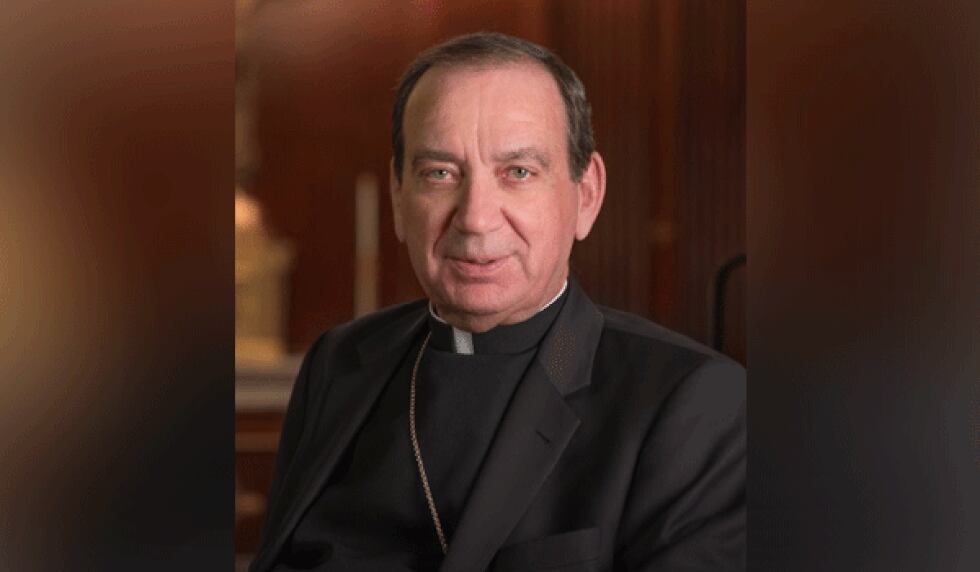 "In February, 2019, Archdiocesan Chancellor Fr. Steve Angi commissioned an internal investigation of Drew's behavior by Strategic HR. During the investigation, Drew was to continue limiting his activities with children and continue working with a "monitor". Again, neither school nor parish personnel were given this information.
"In May, 2019, as a result of its internal investigation, Strategic HR recommended that Drew begin professional counseling.
"A month later, in June, 2019, a St. Ignatius family reported to Archdiocese authorities that Drew texted their teenage son, a violation of specific Decree directives.
"In July, Archbishop Schnurr removed Drew as pastor of St. Ignatius, placing him on a leave of absence. This was close to a year after complaints about Drew surfaced at the parish.
"Shortly thereafter, on August 19, 2019, Hamilton County Prosecutor Joseph Deters announced that a criminal grand jury had indicted Drew on nine counts of rape allegedly committed in 1988 and 1991, when he was a lay employee of St. Jude Parish in the Archdiocese.
"This letter, however, is not about Drew's innocence or guilt. It is about the unquestionable failure of Church authorities to respect and abide by directives of the Decree. Just as reprehensible is the blatant ignoring of lay persons' dozens of complaints about behavior that, although not officially criminal, was forbidden in order to prevent "worrisome behavior" ( Archdiocesan spokesperson Mike Schafer's description of Drew's behavior) from escalating to criminal activity.
"Mishandling by Archdiocesan officials appear at all steps of Drew's case:
Auxiliary Bishop Joseph Binzer ignored and overrode specific regulations in the Decree as well as personnel procedures in favor of personal preferences.

Archbishop Dennis Schnurr a.) failed to provide leadership and oversight to insure adherence to the Decree; b.) failed to provide leadership and oversight to insure adherence to regulations imposed by criminal authorities.

Chancellor Steve Angi failed his responsibilities as Protector of Children.

Archbishop Schnurr, Auxiliary Bishop Binzer and Chancellor Angi failed to notify St. Ignatius parish and school of Geoffrey Drew's restricted interaction with children imposed by civic authorities.

Archbishop Schnurr gave woefully inadequate consequences to Auxiliary Bishop Binzer for failing his responsibilities.

Archbishop Schnurr gave absolutely no consequences to Chancellor Angi for failing his responsibilities as Protector of Children.

Archdiocesan seminary authorities provided questionable vetting and testing to seminary applicant Geoffrey Drew whose pre-applicant behavior had been questioned and now includes allegations of rape.

Archbishop Schnurr failed to curtail Geoffrey Drew's duties as pastor in a timely manner.

Priest Personnel Board members failed to fully engage in their responsibilities as outlined in the Decree.

USCCB audit officials failed to provide thorough and impartial audits, including the review of records of all parishes and of the Archdiocese, to insure the safety of children.

Archbishop Schnurr, Auxiliary Bishop Binzer and Chancellor Angi failed to respond to grave legitimate parishioner complaints."
"We acknowledge that failure of judgement and tragic blind spots may explain some of these actions, but they do not excuse them.
"For more information, we ask you to please click to review this timeline and questions that must be answered in order for a complete, thorough and just investigation of Church officials and Board members to take place. (You can also copy and paste this URL into your browser if clicking on the link did not work: https://drive.google.com/file/d/1XFAXsvm1XtTk0gWxX8Fn3nm28Y8-DaBf/view?usp=sharing)
"We look forward to appropriate action, including that outlined in Vos Estis Lumen Mundi, as well as the removal of all who have failed the people of God and the integrity of the Catholic Church."
Copyright 2019 WXIX. All rights reserved.