Trial date set for Cincinnati priest accused of raping altar boy
Updated: Oct. 16, 2019 at 10:34 AM EDT
CINCINNATI (FOX19) - A priest accused of raping an altar boy 30 years ago will stand trial early next year.
A Feb. 24 trial date in Hamilton County Common Pleas Court was set Wednesday for the Rev. Geoff Drew.
Drew, 57, has pleaded not guilty to nine counts of rape. He is held in lieu of $5 million bond at the Hamilton County jail.
Drew is accused of raping a boy who was 10 and 11 over a 2-year-period between 1988 and 1991 when he was the music minister at St. Jude School in Green Township.
Drew was not a priest at the time, Deters said.
The victim, who is now 41, told authorities the abuse occurred in Drew's school office after school hours.
Deters has described the victim's grand jury testimony as compelling, convincing and emotional.
Drew, who was ordained a priest in 2004, was put on administrative leave in July and was indicted the following month.
Last week, a small group of concerned parents from Saint Ignatius Loyola, Sacred Heart, and others, announced they have joined with nearly 600 other concerned Catholics from over 50 parishes within the Archdiocese of Cincinnati to petition them to investigate their commitment to the Decree of Child Protection "after the recent scandal involving Drew."
The Archdiocese of Cincinnati has said they fully cooperated with the investigation, but they have been under criticism for how they handled allegations of abuse by Drew before he was indicted.
They have released a sequence of events related to Drew, who worked at several parishes and Catholic schools since 1984.
After Drew was placed on leave, church officials said he previously had been accused of inappropriate behavior involving children in 2013 and 2015 at St. Maximilian of Kolbe parish in Liberty Township.
Parishioners at St. Ignatius were upset because they were not told about previous complaints against the priest while he was at St. Maximilian.
An auxiliary bishop in the archdiocese, Joseph Binzer, was removed as priest personnel director. Archdiocese officials have said he failed to disclose to Archbishop Dennis Schnurr and other archdiocese officials previous allegations that Drew engaged in inappropriate behavior with a teenage boy.
PREVIOUS l Cincinnati-area parishioners question archbishop over removal of priest l Hamilton Co. priest on administrative leave following allegations of misconduct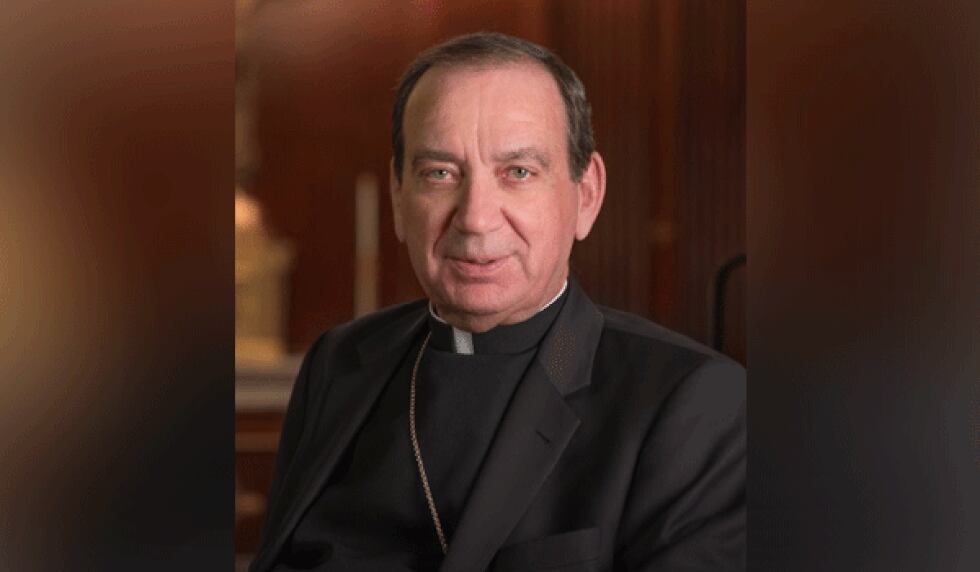 According to the archdiocese, Drew's alleged behavior involved pattern of things such as uninvited bear hugs, shoulder massages, patting of the leg above the knee, and inappropriate sexual comments about one's body or appearance, directed at teenage boys.
In addition, there was a report of Drew texting some of the boys "teasing them about their girlfriends."
Deters and the Archdiocese have asked anyone with information to contact law enforcement authorities.
Butler County Prosecutor Mike Gmoser has told FOX19 NOW he verbally warned the Archdiocese of Cincinnati through a chancellor in September 2018 to keep Drew away from children and to monitor him.
Gmoser said his office and the Montgomery County Prosecutor's Office investigated accusations of inappropriate behavior against Drew and found none to be criminal. Gmoser felt Drew was "sexually grooming" the boys for future sexual abuse and he was upset to learn his warning to the archdiocese was not heeded.
Parents say they are worried the cycle of abuse and cover-up will continue if changes are not made within the local church leadership.
The Archdiocese of Cincinnati said Friday it has submitted a report to the Vatican concerning the handling of allegations of abuse against Drew, an archdiocese spokeswoman said Friday.
The report was sent Aug. 30 and they are waiting for the Vatican's response, said Jennifer Schack in a statement to FOX19 NOW.
"We anticipate that the Vatican may order a full investigation into the handling of this case. Archbishop Dennis Schnurr takes any accusation of sexual abuse very seriously, as well as any possible lapse in internal procedures for handling allegations."
We asked her Friday for a copy of the report the archdiocese sent the Vatican about Drew, but she declined, saying it was "confidential."
FOX19 NOW has several requests for comment into the Vatican and the Apostolic Nunciature, the papal embassy in Washington D.C.
We will update this story if we hear back.
Copyright 2019 WXIX. All rights reserved.