CPD enters into 'historic contract' with nation's leading maker of police body cameras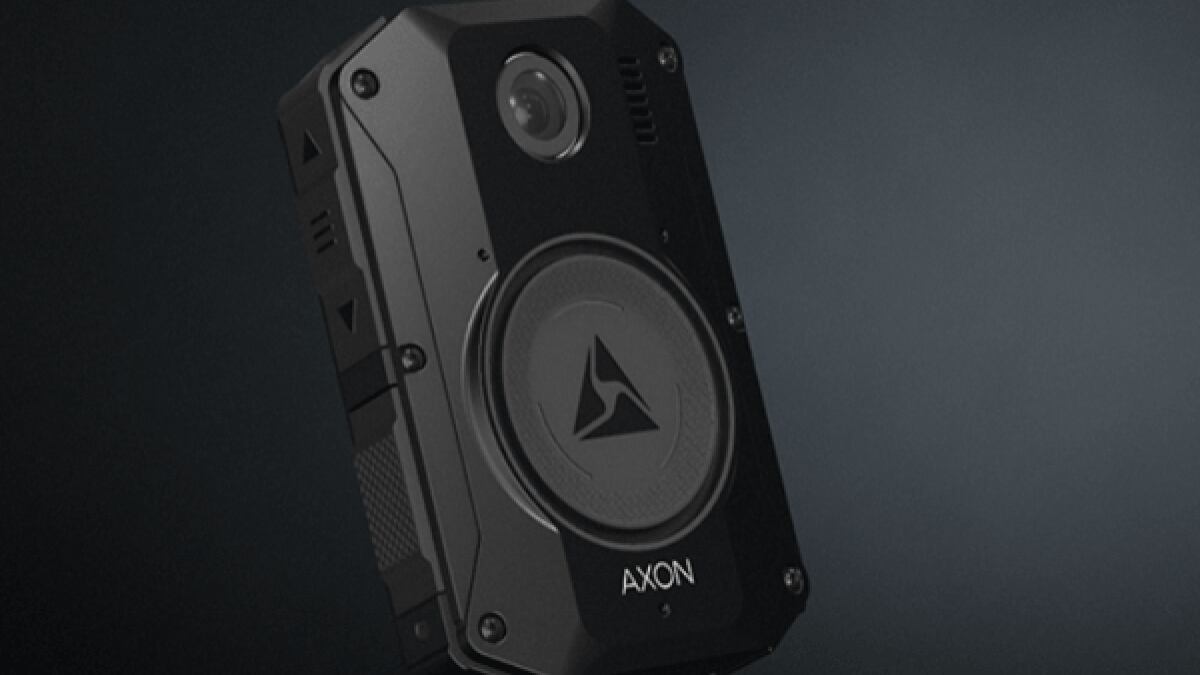 Updated: Oct. 22, 2019 at 11:19 AM EDT
CINCINNATI (FOX19) - The Cincinnati Police Department has entered into a historic contract with the leading maker of U.S. police body cameras, one they say will revolutionize their daily operations with the most advanced law enforcement technology available.
This means CPD will seamlessly process body worn camera and mobile video camera footage as well as upgrade their Tasers and usher in the use of the Arizona-based Axon Enterprise Inc.'s Signal Sidearm technology, police officials said in a prepared statement.
"This cutting edge technology will improve our efficiency through an innovative ecosystem of software and hardware that will lead to greater transparency and accountability than ever before," Police Chief Eliot Isaac said in a prepared statement.
The effort is called the Officer Safety Plan (OSP) and it will leverage the city's partnership with Axon to mutually develop emerging technology, while improving officer safety and connectivity in the process.
The 10-year contract includes hardware refreshes and continued software development that will enable the CPD to deploy the newest available technology to its officers, the news release states.
"This synergy of Axon hardware and software will significantly increase CPD officer efficiency by eliminating duplicative workflows and time-consuming tasks that will now be integrated through cloud-based and Artificial Intelligence-powered systems," the release states.
Axon OSP hardware removes uncertainty of whether a CPD officer's critical incident was recorded by their body camera.
When an officer removes their firearm or Taser from a Signal Sidearm enabled holster, a Bluetooth pulse activates the officer's body camera to record automatically, potentially saving valuable moments in the officer's reaction time, police officials say.
Included in the OSP software will be unlimited storage with Evidence.com along with time saving tools like Redaction Assistance, Axon Standard and Records as well as Axon Performance.
In addition, the Axon Citizen for Communities will aid investigators in the collection of video evidence from members of the community.
This is the largest contract between Axon Enterprise for the CPD to date and one of the most comprehensive endeavors for any law enforcement agency in the U.S., according to CPD.
The signing of this contract could not have been accomplished without the support of Mayor John Cranley and City Manager Patrick Duhaney as well as the following city departments: budget, finance, law, purchasing and "Enterprise Technology Solutions," the release states.
The expected roll out of this new hardware and software will occur over the next few months, with continued technology upgrades and developments being implemented over the life of the contract.
Earlier Tuesday, Axon said in a statement CPD's order for more than 1,000 Axon Body 3 cameras was received in the last few months and is shipping now.
For more information visit: www.axon.com/axonbody-3.
Copyright 2019 WXIX. All rights reserved.