Hamilton County GOP kicks off petition drive to fight sales tax hike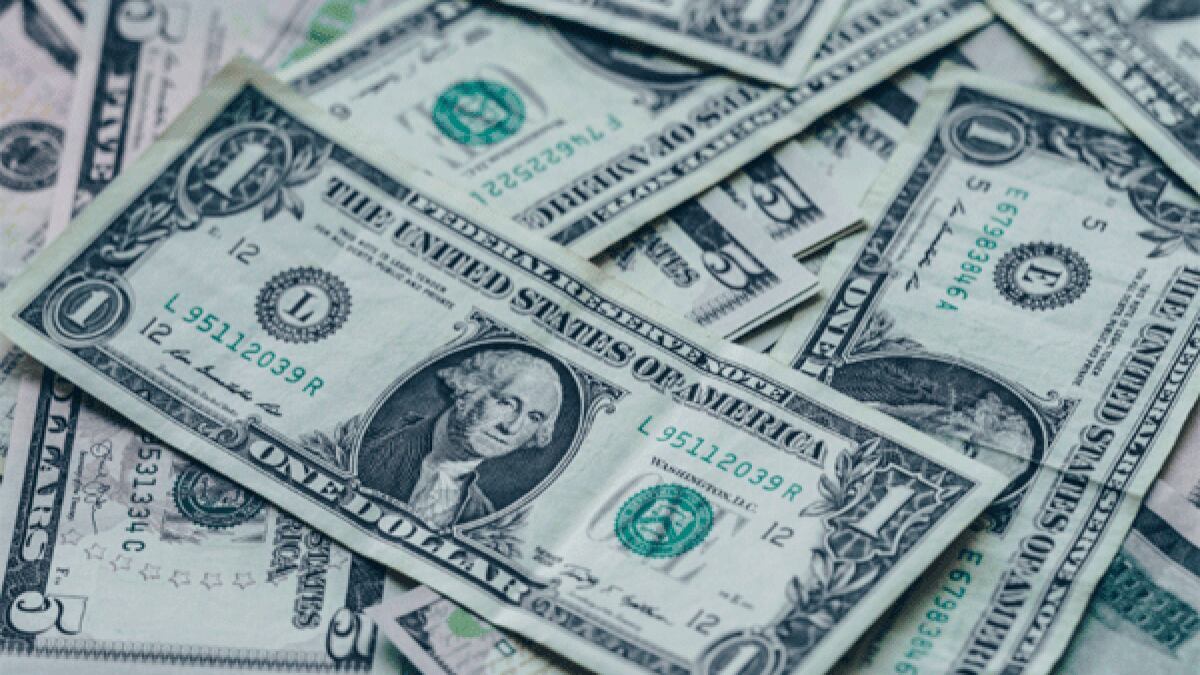 Updated: Oct. 22, 2019 at 6:19 AM EDT
CINCINNATI (FOX19) - CINCINNATI (FOX19) - Hamilton County Republicans announced a petition drive Tuesday, the first step in an attempt to overturn a county sales tax increase of .25 percent approved last week.
The tax increase was necessary, said county leaders, to fix a troubling fiscal situation.
"We need to provide basic safety services in the county," County Commissioner Denise Driehaus told FOX19 NOW, "and we need more resources to do it."
PREVIOUS | Hamilton County Commissioners vote to keep sales tax increase
The county's general fund provides funding for core services and certain state-mandated functions, with 70 percent of general fund revenues going toward public safety, according to the county.
The largest source of general fund revenues is the county sales tax. In 2019, the county projects to make $81 million from sales taxes on total revenue from all sources of $245 million.
Hamilton County's combined sales tax rate is currently 7 percent, but state government takes 5.75 percent of that. Another .5 percent goes towards our stadiums, and until April 2020, .25 percent goes towards Union Terminal's restoration.
That leaves the county with .5 percent of sales tax revenue going into its general fund--lower than Butler, Clermont, Warren, Franklin, and Cuyahoga counties—and it's been that way since 1970.
At present, the county says its budget is structurally out of balance. County leaders blame stagnant sales tax revenues and state cuts to local governments.
Annual sales tax growth is just 1.5 percent, as compared to 7 percent in the '70's and '80's. Meanwhile revenues from Columbus, totaling $25 million in 2000, have since fallen to $13 million annually.
Other Ohio counties have had to increase sales taxes to compensate. According to the county's analysis, 88 Ohio counties have higher combined sales tax rates than Hamilton, and 25 have had to increase their sales tax recently to solve public safety issues.
Hamilton County's response has been to trim down, it says, by cutting workers, freezing wages, restructuring debts, and eliminating programs. Spending levels, according to county leaders, are now the same as they were in 2000.
The budget remains imbalanced.
The county's solution is the .25 percent sales tax increase passed by commissioners last week, an increase that will take effect immediately after Union Terminal's sales tax sunsets.
That is what Republican leaders hope to repeal. They say all they want is to get the issue on the ballot so the public can have a "fair vote."
"When the voters approved a new tax to fix the Museum Center, they were told it would end in 5 years. They were duped," Hamilton County GOP Chairman Alex Triantafilou said in a recent tweet.
Republicans need 33,969 signatures, he said in another tweet, "to give the voters a voice on whether to EXTEND a tax that we all believed would end — 33,969 people need to stand up to 3 Democrats."
"This is not an extension of the Union Terminal tax," Driehaus clarified to FOX19 NOW on Tuesday. "It's a replacement. The net effect is no one's taxes will go up."
RELATED | County rescinds sales tax increase to avoid legal challenge, referendum
Last year, county commissioners rescinded a 0.2 percent sales tax increase when it became clear a petition drive, also led by county Republicans and the anti-tax group Coalition Opposed to Additional Taxes and Spending (COAST), was successful to force the issue to a public vote and a legal challenge was imminent.
Black, a Republican candidate for Hamilton County Commissioner and leader of the petition effort, says they ran out of petitions before noon Tuesday and are printing more.
Black says dozens of volunteers came in to canvas neighborhoods throughout Hamilton County where they are going door-to-door handing out petitions.
The deadline for the petitions is Nov. 14 and Black says they will be accepting petitions until that day, but plan to start gathering them days prior so they can be counted by the end of the business day.
Black says petition drive leaders, volunteers, and GOP leaders will be out and about throughout the community in the next few weeks spreading their message about the sales tax and handing out petitions, especially at republican events.
He also said they will be outside polling locations on election day Nov. 5.
Copyright 2019 WXIX. All rights reserved.