40 pounds of cocaine from Texas worth $1.7 million seized in Cincinnati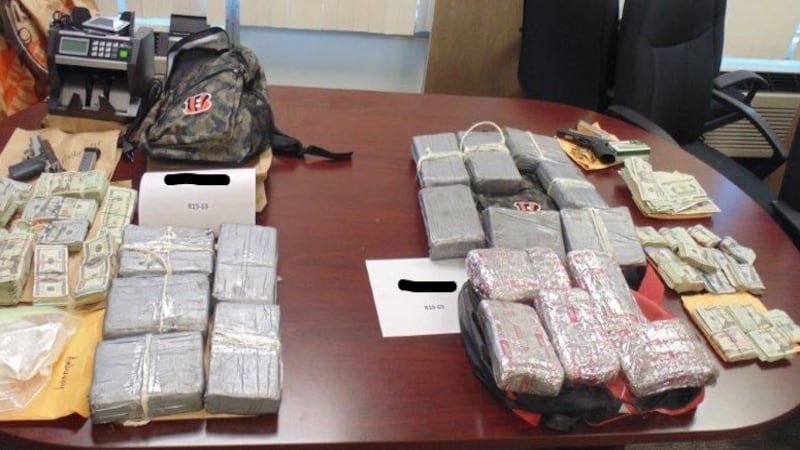 Updated: Oct. 25, 2019 at 12:35 PM EDT
CINCINNATI (FOX19) - The Hamilton County Sheriff's Office Organized Crime Division Regional Enforcement Narcotics Unit (RENU) seized 40 pounds of cocaine and arrested five people in connection with the drug bust.
RENU officials say an investigation led to the discovery of a large shipment of cocaine from Texas to the Cincinnati area in a semi-tractor trailer.
They say their agents identified members of an organization involved in the drug trafficking Oct. 21.
RENU agents along with Homeland Security agents, the Cincinnati Police Department, Green Township police, and Cheviot police executed multiple search warrants and arrested five men.
Officials say agents seized about 40 pounds of cocaine as well as more than $100,000 in assets from their drug trafficking activities and several handguns.
RENU says the street value of the drugs is about $1.7 million.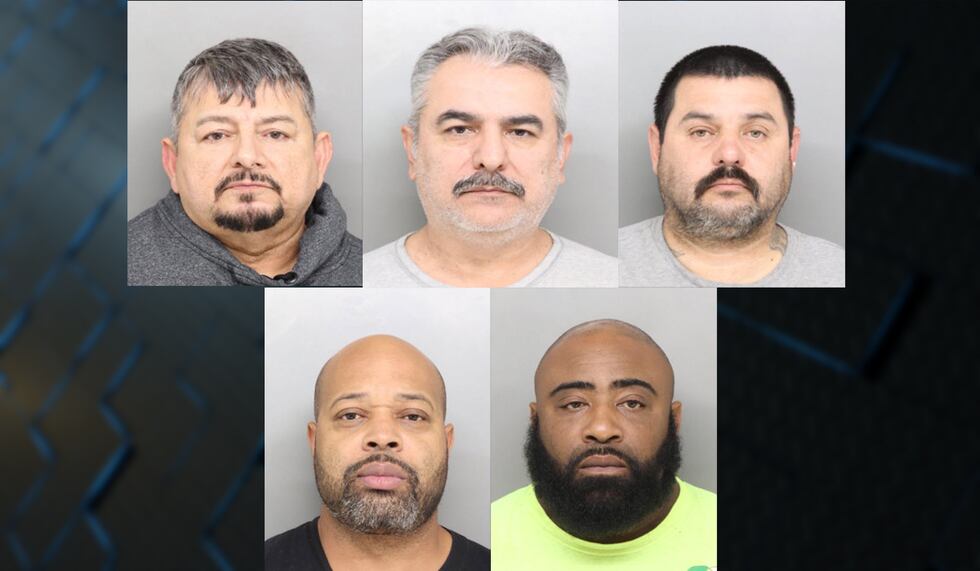 Officials arrested Mauricio Inocenio, 63, and Cesar Garcia, 54, both of Spring, Texas, Roy Salinas, 47, of Zapata, Texas, and Brian Morgan, 47, and Gilbert Steele, 41, both of Cincinnati, for drug distribution and charged them with conspiracy to distribute drugs in Hamilton County.
Copyright 2019 WXIX. All rights reserved.