NB I-75 reopens after semi crash, fuel spill closed it 7 hours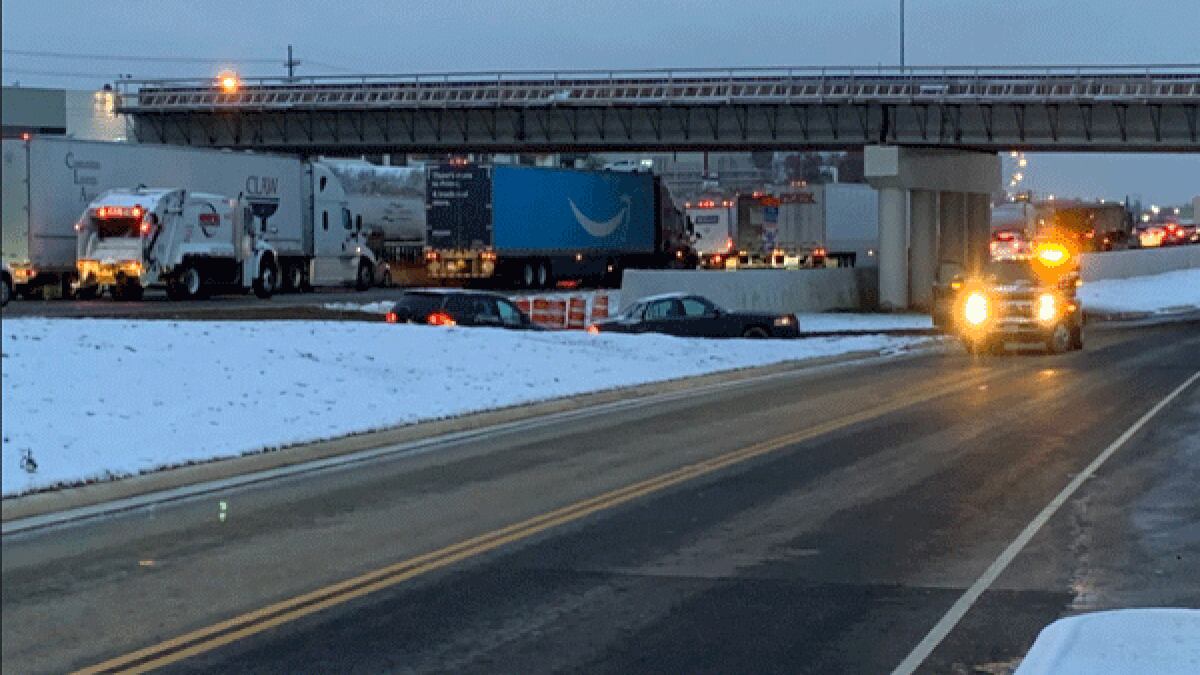 Updated: Nov. 12, 2019 at 8:28 AM EST
EVENDALE, Ohio (FOX19) - The morning commute had a rough start Tuesday.
Northbound Interstate 75 was completely shut down at the Glendale Milford Road exit in Evendale for about six hours. It reopened just before 8:30 a.m.
A semi tractor-trailer overturned, spilling fuel and damaging temporary lane barriers in the construction zone about 1:15 a.m.
No injuries were reported.
A secondary crash was reported about 4:30 a.m., dispatchers say. It's a fender-bender involving a semi and another vehicle, but this added to the tie-up.
A Winter Weather Advisory has been extended until 11 a.m.
Wintry blast brings record snowfall, bitter cold
LIST: School Closings & Delays
Pavement temperatures are below freezing in many areas, setting up the possibility for slick spots.
Earlier this morning, eastbound I-275 was shut down in Burlington west of KY-237, Boone County dispatchers tell us.
No injuries or fuel spills were reported when the crash occurred just before 2 a.m.
The highway reopened by 5 a.m.
It's 17 degrees with a wind chill of 3 now at Cincinnati/Northern Kentucky International Airport.
Later, we will only warm up into the mid-20s.
Copyright 2019 WXIX. All rights reserved.